Most pre-ordered video game of this season faces a Crash in Xbox Series X.
Outriders is a co-op role playing third person game. It is developed by  People Can Fly  and published by Square Enix's European subsidiary. It was released on April 1, 2021. It facilitates both, single as well as multiplayer mode. Outriders include cool characters' classes, each of them with their unique and special skills. These skills include one with manipulating time, one with manipulating fire, one which enables players to unleash seismic attacks and one which enables players to use turrets and other devices. Although, these skills cool down within a short period of time but it can deliver some pain to the enemies. Ironically, right now it is delivering some pain to the Xbox Series X users.
Outriders Crashing for Xbox Series X users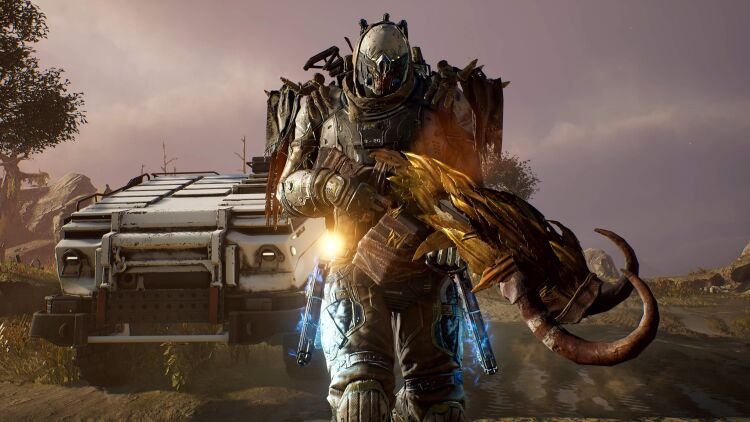 Xbox series X is facing a crash in running Outriders. This crash was faced just after the release of the game. Many fans of the game pre-ordered the game to play it on the very first opportunity. But, it is just a bad news for Xbox Series X users.
According to the posts of Reddit, Xbox users are facing issues in the gameplay of Outriders. When they are starting their game and jumping into a match, Outriders is throwing the players directly to the Xbox Dashboard. This crash is also experienced when players are returning to the lobby. This also throws players directly to the Xbox Dashboard. Players are facing the crash like 4 times in 2 hours. There was an update also of 10GB after it's release, but it did not fixed any crashes for the Xbox Series X users. There is also suspicion on something wrong with the online multiplayer mode as some users did not face any issues while playing offline for so many hours.
Fix of this game is awaited. We hope that Square Enix and People can Fly will be announcing a good news soon.
Till then, Enjoy Gaming!!