Our lives are very chaotic. At the end of the day, we all like to take rest and spend some time with our families. But you can actually throw out all your tiredness when you get a vacation. Now when it comes to vacation, we love to travel and explore the best of the best places around the world. But the first thing that we need to do while going on a vacation is book a hotel with all the facilities.
The introduction of internet has made hotel booking a very easy process for each and every one of us. For hotel booking, the name of that one app which comes to our mind is the Hopper App. In one line, I would say that Hopper finds the cheapest prices and makes hotel booking instant and easy for its customers. It predicts prices for flights with 95% accuracy up to 1 year in advance. You will be able to watch a trip directly in the app and they would send you a notification when it is the best time to purchase and recommend you to book on the same day or wait for a few more days.
Hopper has helped around 30 million travelers book trips around the world and users have been able to save more than $1.8 billion in total which can be considered as an estimated saving of around 40%. Apart from hotel booking, Hopper App features the popular airlines in US, Canada and others like American Airlines, United Airlines, JetBlue, Alaska Airlines, Air Canada, Frontier, Spirit Airlines, Hawaiian Airlines Air Transat and much more.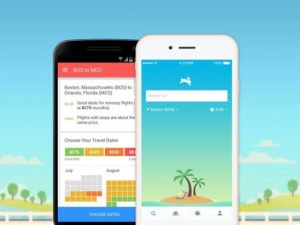 Now if you decide to use Hopper App for hotel booking, you would like to ensure that you hotel booking is successful and the app is genuine. Now a user said that he booked a hotel and he had a 48 hour cancellation period but he was told that the room will be assigned at check-in on the basis of availability. Another user said that he called the hotel to confirm his reservation but was shocked to know that the hotel never received any details from Hopper App. The user called Hopper and they said that it was a minor glitch and things got resolved later.
On the positive side, a user said that he was happy to find everything in order with his stay. Additionally, he also mentioned that although he did not get the best room, he said that the deal was good. A few other users have mentioned that the hotels received the reservation from Hooper on time and they did not have to face any trouble during their stay at the hotel.
All we can see here is that the app has received mixed reactions from the users. Let me tell you that there are other popular and well-known websites and apps available on the internet where you can book hotels, flights and trains according to your convenience and also they have received positive feedback from 90% or more number of users. So, for now, I will suggest you to prefer some other website or app instead of Hopper because for sure, you don't want to regret after paying for something and getting a below average service for the same.