Amazon's New World is the recently released MMORPG (massively-multiplayer online role-playing game). Whenever a new game gets launched, it is bound to have some unexpected issues that are not foreseen by the developers. In this article, we are going to talk about another such kind of issue in the "New World" game. The issue we will touch on here is with the resource tracking of Compass. Keep reading this article till the end to find out everything about this issue. 
Before discussing the issue, let's quickly discuss the New World Game. The gameplay of New World offers players to form groups of up to 5 members and join one of the three factions, i.e., Marauders, Syndicate, or Covenant. The players are challenged in PvE or PvP real-time combat battles on the supernatural island of Aeternum. These battles are meant to be dominated by players through channeling supernatural forces or wielding deadly weapons. Coming back to the topic, here is everything you need to know about the Resource Tracking Issue of New World.
New World Resource Tracking Issue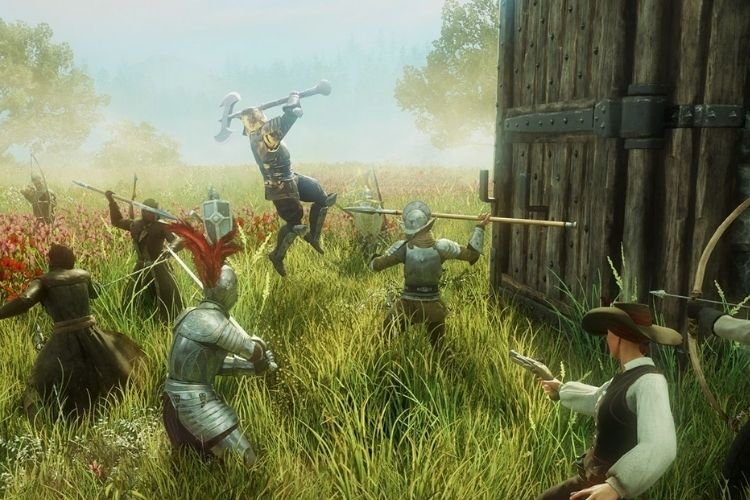 The issue we are talking about is being faced by many players. One of the main roles of the Compass in this game is to track down the resources that have been unlocked by the players. The compass is supposed to guide the players so that they can get several resources like small prey, iron vein, etc. But due to this issue, the compass is not tracking any resources. It gets worse when it does not display any icon or symbol even after standing in front of the unlocked resources. However, the good news is that this issue is in the developer's knowledge and is under investigation. So, a permanent fix might be coming sooner than expected. As soon as the developers fix this issue, we will surely inform you at the soonest. So, stay tuned.
Temporary Workaround: Some players who encountered this issue have fixed it by logging in to the server again. You can try logging in to the server again after 3-4 hours. Since it is a temporary workaround, it may not fix everyone's issue. But, there is no harm in trying it once.
Read More:
Enjoy Gaming!!