The Fishing Pole bug is the funniest and vulnerable bug in the New World game till now. If you are also facing the Fishing Pole Bug in the New World game, you must read this article till the end as we have discussed this issue completely and also discussed a temporary workaround for you.
New World is the recently released, PC-only, MMORPG. We usually witness new games having some uncertain issues and bugs troubling their players and it is quite normal. Apart from the issues, the game comes with a whole package of opportunities and challenging situations. You can channelize supernatural forces or wield deadly weapons in a classless, real-time combat system on the supernatural island of Aeternum. Moreover, this article is about the Fishing Pole Stuck issue, so we will be sticking to it only. So, here is everything you need to know about this issue and its temporary workaround.
World Game Fishing Pole Bug: Fix and Workaround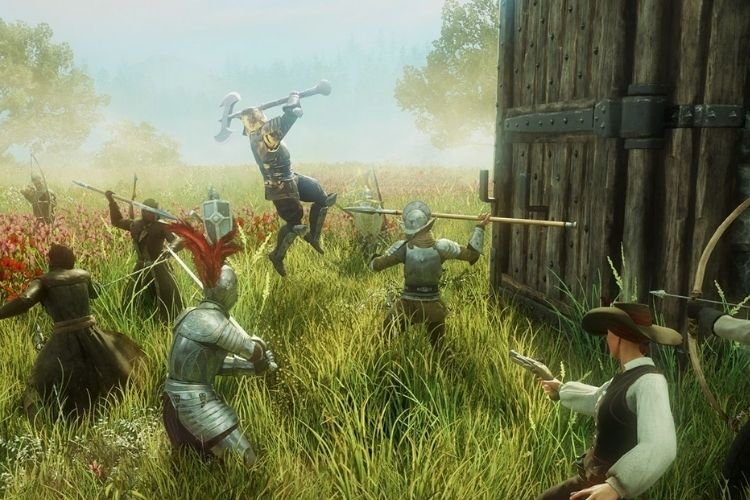 As mentioned earlier, this bug is kind of funny where the fishing pole gets stuck to your hand permanently despite getting disappeared from the inventory. However, any gathering action like mining or logging depletes the durability of the Fishing Pole and when it breaks, players are unable to gather anything at all. This issue is also frustrating at the same time. But, there is nothing to worry about, as we have got a temporary workaround for you.
Workaround: To start gathering materials and resources again, you can use the "repair all" option present at the Crafting Station. After the repair, the fishing pole bug doesn't get permanently fixed, but you can continue completing your quests by beginning the gathering process again. You can continue with the cycle of damaging and repairing the stuck fishing pole until this bug gets fixed by the developers.
So, this was all about the Fishing pole bug of New world Game. If you found any help from this article, share it with your friends.
Read More:
Enjoy Gaming!!