The month of October is around the corner and we know what to expect. This is the month of all scary and spooky stuff, and we can expect the same from most of our games as well.
Since Halloween is knocking at the door, most of the games will be gearing up for updates regarding the same. We have not heard much from any other games, but PlayerUnknown's Battleground is ready with its updates of Halloween already!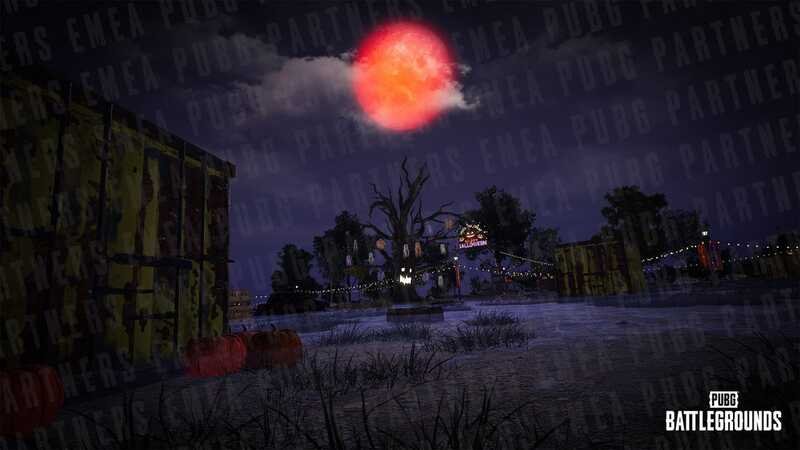 PlayerUnknowns Battleground is one of the biggest battle royale games. And the PUBG Corp manages to keep the players happy with its regular and fresh updates. Players already know that we receive an update almost every two months! What is best about the updates? PUBG tries to make the game better than before every time with its updates. Be it the graphics or the gameplay, it modifies everything.
The last update 13.2 saw a variety of changes that took place in the game. This ranged from the addition of new guns to new weather conditions, game modes and much more. Overall, we can say that the PUBG Corp brings in some amazing changes and modifications with its updates!
PUBG has announced its latest 14.1 update and we did have a look at the patch reports. It is almost time to get spooky and PUBG is gearing up for that. The latest Update 14.1 has made some changes to the Erangel map and the Halloween theme is on now. So get ready with your squad to knock on the enemies' door and scream "Trick or Treat"!
Here are the changes which our beloved map Erangel has received as a part of the Halloween update –
• The first change will be visible in the lobby itself. The lobby has received a Halloween makeover. The visuals are appealing and the Halloween music gives a pure spooky feel to the players.
• The Spawn Island, School and Hospital have got a beautiful Halloween concept design and give an eerie feel.
• Mummy coffins have been added to the Halloween makeover in the Spawn Island, School and Hospital.
• Halloween themed weather has been added to the normal and custom matches. The weather includes a unique moon color and fog in certain areas.
• The probability of finding the Halloween weather in the matches is 30%, whereas that of the clear skies and cloudy weather is 50% and 20% respectively.
• The color of the smoke of the care packages has been changed to Halloween colors. But the Flare gun supply crates are not included in this.
These are some of the changes that the Erangel map will receive as a part of the Halloween theme and we are excited about that.
Alongside the Halloween changes, both the Erangel and Taego maps will be getting a heavy renovation in Update 14.1. This latest update will roll in on October 6th for the PC players and on October 14th for the console players. How excited are you for the updates?