The New World game has been troubling many players through some of their unexpected issues after the launch. We usually witness some unexpected issues that a newly-released game has. In this article, we will be discussing the "In-game and Steam Achievement" issue of the New World Game. If you are also encountering such an issue in the New World game, continue reading this article to know everything about this issue.
New World is the recently released MMORPG developed by Amazon Game Studios and Double Helix and published by Amazon Games for Microsoft Windows only. You can easily purchase this game through Steam. The game sets on the supernatural island of Aeternum offering you endless opportunities and danger where you can Channelize supernatural forces or wield deadly weapons in a classless, real-time combat system.
Coming back to the topic, here is everything you need to know about the "In-game and Steam Achievement" issue of the New World Game.
New World In-game and Steam Achievement Issue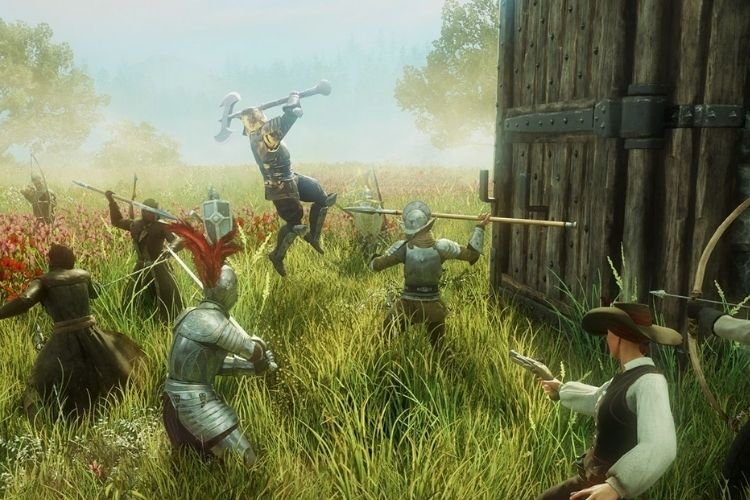 It is quite annoying when you accomplish an achievement but cannot claim it due to an unusual bug. Some New World game players are also getting annoyed by the same issue. Due to a bug, their Steam and in-game achievements are not working. There is a temporary workaround (discussed below) for this issue that might work for some of you, but a permanent fix is awaited as of now. The good news is that this issue has reached the ears of the developers and they are currently looking into this issue. So, if anything related to this topic gets announced by the officials, we will surely let you know. Until then, Stay tuned.
Temporary Workaround: If you are only getting troubled with in-game achievements, you must "Verify Integrity of Game Files" by going to this game's properties in Steam Library. This option will delete and reinstall the corrupted files of this game. This fix might not work for everyone but is worth a try.
Read More:
Enjoy Gaming!!