In the mobile gaming space, Niantic has long been a pioneer with titles like Pokemon Go, Ingress, and Harry Potter: Wizards Unite. Now, they're stepping into the world of monster hunting with their latest release, "Monster Hunter Now". This new game has generated significant buzz and has the potential to become a worthy contender to the throne currently occupied by Pokemon Go. However, like any mobile game, this one too has its own set of bugs and issues, and recently, a number of players have reported that the small monsters are not spawning in the game. So, what is the deal? And is there any fix yet? Let's find out!
At first glance, "Monster Hunter Now" might seem like Pokemon GO with a fresh coat of paint, but there are key differences that set it apart. While Pokemon GO centers around capturing adorable creatures in the real world, "Monster Hunter Now" takes a more adventurous turn, inspired by Capcom's popular "Monster Hunter" series, where players are required to venture into the real world to complete challenges, quests, and even defeat monsters. But the presence of various errors in both games is perhaps the uniting factor. All that banter aside, let's get right into the details on why the small monsters aren't spawning in the game and how to fix this bug.
Monster Hunter Now Small Monsters Not Spawning Bug: Is there any fix yet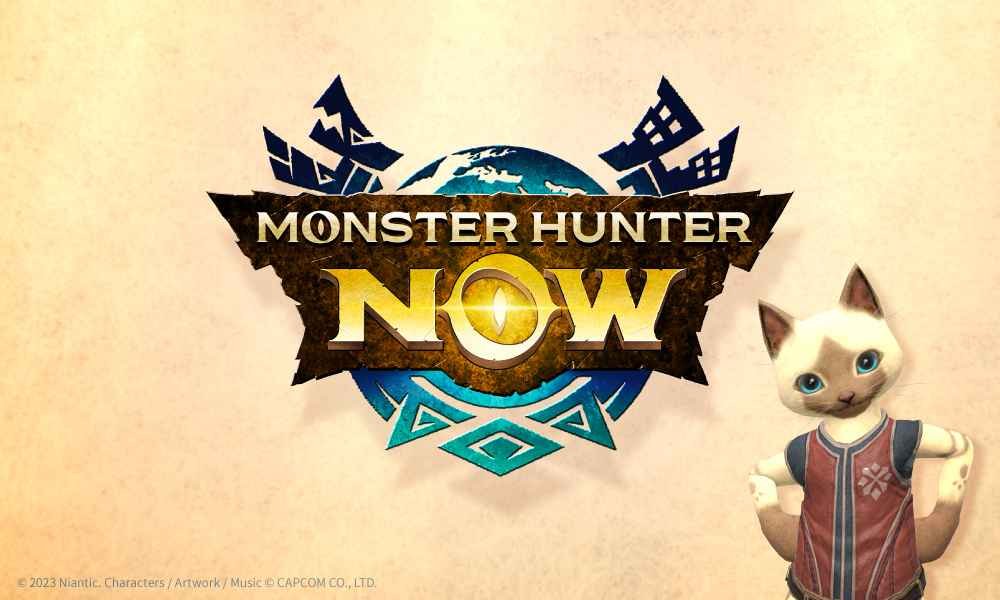 While there may be no guaranteed/official fix that will work for everyone facing this bug, we do have some potential workarounds you can try.
Do Not Use GPS Spoofers
Using GPS spoofing apps or techniques can disrupt the natural location-based mechanics of "Monster Hunter Now". This interference occurs because the game relies on your real-world location data to determine the availability of monsters. Spoofing your GPS can create inconsistencies, making it challenging for the game to spawn small monsters as intended. By avoiding GPS spoofing, you allow the game to function properly and increase the chances of small monsters appearing in your gameplay area. So, make sure not to use such applications.
Disconnect VPN
If you're connected to a Virtual Private Network (VPN), it's advisable to disconnect it before launching "Monster Hunter Now". VPNs route your internet traffic through different servers, which can sometimes lead to connectivity issues with location-based AR games like this one. By disconnecting your VPN, you ensure a direct and stable connection to the game's servers, reducing the likelihood of small monsters not spawning.
Check Your Internet Connection
A stable and robust internet connection is paramount when playing location-based AR games such as "Monster Hunter Now". Unstable or weak connections can result in delays and data packet loss, affecting the game's ability to load monsters. To address this, make sure you have a reliable data connection before embarking on your monster-hunting adventures. Connect to a Wi-Fi network or use mobile data with a strong signal to enhance your gameplay experience.
Restart the Game
Sometimes, the simplest solution is the most effective. If you encounter the issue of small monsters not spawning, try restarting the game. Closing the app and reopening it can clear temporary glitches or errors that might be causing the problem. This quick action may refresh the game's internal processes and restore the proper spawning of small monsters in your vicinity.
Clear Data and Cache (Android):
For Android users, clearing the game's data and cache can be a helpful step in resolving persistent issues. To do this, navigate to your device's settings, find the "Apps" or "Applications" section, and locate "Monster Hunter Now". Within the app settings, you'll find options to clear data and cache. Keep in mind that this action will reset certain in-game preferences and settings, and you may need to log in again. However, it can often provide a clean slate for the game to operate correctly, including the spawning of small monsters.
Reinstall the Game
As a last resort, consider uninstalling and then reinstalling "Monster Hunter Now". This step ensures that you have a fresh copy of the game, free from any corrupted files or settings that might be causing the bug. Reinstalling can effectively resolve persistent issues that other workarounds may not address.
While these workarounds may help some players, it's essential to remember that game developers are likely aware of the issue and actively working on a more comprehensive solution. So, when an update is released for the game, make sure to download it. Well, that is all we have to share on this matter. We hope this guide was helpful. For more gaming reads like this, stay tuned to DigiStatement. Read more: Palia Friend Request Bug: Is there any fix yet