If you're a fan of Roblox and also of Adopt Me, then you're in for a treat this Halloween season. Adopt Me is gearing up for its highly anticipated Halloween Event 2023, set to kick off on October 5, 2023, at 3:00 PM UTC. This spooky event promises exciting new additions to the game, and players are eagerly awaiting the chance to immerse themselves in the eerie festivities. So, if you are wondering how the event will unfold, you have landed on the right page! Keep reading as we share all the details of this upcoming Halloween event in Adopt Me.
Adopt Me, if you did not know, is a virtual pet adoption game on Roblox that has captured the hearts of millions of players worldwide. Like most games these days, events in Adopt Me are more than just in-game occurrences; they're community celebrations that bring players together to enjoy new content and challenges. The Halloween Event 2023 is no exception. That being said, let us see what changes and additions the Halloween event will bring this time.
Adopt Me Halloween Event 2023 Release Date, Pets List, Rarity, & More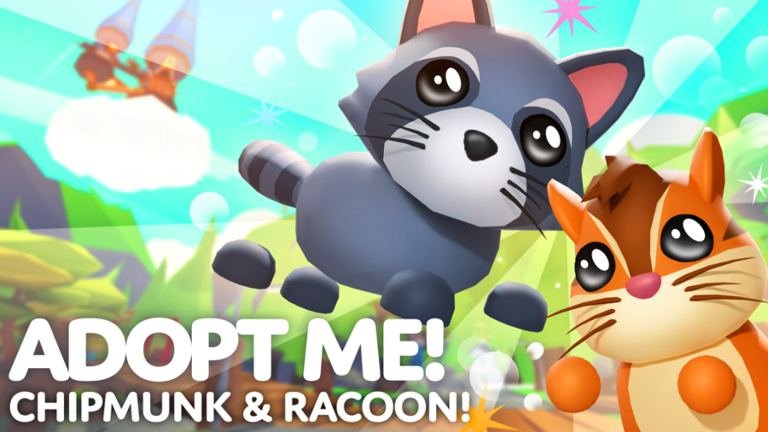 Starting on October 5th, 2023, one of the standout additions to the game with the new update is the Asylum Halloween Shop, where players can spend their hard-earned event currency (not yet announced) to acquire pets, toys, and pet accessories that perfectly capture the Halloween spirit. To earn this event currency, players will need to partake in thrilling minigames designed especially for the occasion. During the first week of the event, a tile-based minigame called "Tile Skip" will be introduced.
Tile Skip Minigame
In "Tile Skip", players must navigate a perilous path by carefully choosing which tiles to step on. A wrong move could send them plummeting onto the menacing spikes below. Speed and precision are key, as there's a time limit to make it even more challenging. As the event unfolds after every new week, players can look forward to additional minigames that promise unique twists and challenges. These minigames not only provide a fun and engaging way to participate in the event but also offer opportunities to accumulate more event currency.
Meet the Spooky Lineup of Pets
One of the highlights of the Halloween Event 2023 is undoubtedly the introduction of new pets, each with its own distinct eerie charm. These pets will be available throughout the event and can be obtained using the event currency players earn from minigames or via Robux. Here's a glimpse of the spine-tingling pets that are scheduled to be released:
Ghost (Common): This spectral companion is shrouded in mystery. Will you be able to uncover its secrets?
Undead Elk (Rare): A creature risen from the depths of the afterlife. Approach with caution.
Nightmare Owl (Ultra-Rare): With piercing eyes that seem to see into your soul, the Nightmare Owl is not your average nocturnal friend.
Vampire Dragon (Legendary): A legendary beast that commands attention. Acquiring this fearsome companion will require you to spend a total of 1000 Robux.
Note: At the time of writing, only the price of the Vampire Dragon has been revealed.
The Halloween event 2023 of Adopt Me is scheduled to last for 4 weeks. So go on, grab hold of all those upcoming pets to add them to your collection. Anyway, after reading this article, we hope that you are now prepared for the event. For more reads like this, make sure to bookmark DigiStatement! Read more: Adopt Me Gargoyle Pet Name Ideas List