Trends rise up, trends die down. It takes a mix of effort, popularity, luck, advertisement, and so much more to make something that stays relevant and well-liked forever. This is especially true for games. Games often find themselves obsolete, which is a more common phenomenon for story-based games than online multiplayer games. In this article, we will see if Apex Legends is dying in 2021. Here is all you need to know: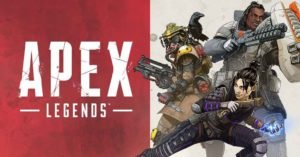 Apex Legends
So what is Apex Legends? Before we dive into analysis, a brief introduction for the uninitiated. Apex Legends is an online multiplayer battle royale game. You go in with a team of 3, where the characters are referred to as Legends. There are about 20 such teams that battle it out to find out who is the best.
Once on the ground, you need to look around for weapons, armor, and other equipment that is scattered around buildings, or in crates randomly distributed around the map, all the while keeping an eye out for the rest of the squads. The game is free to play, where most of its revenue is generated through microtransactions.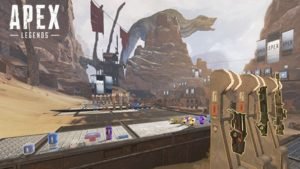 Is Apex Legends dying in 2021
A lot of work goes into maintaining a healthy gaming environment for your users. Since the inception of Fortnite, online multiplayer games have been on a rise. Even big-name gaming franchises have released their own renditions of the same. It is quite difficult to stand out among the ocean of online multiplayer battle royale games scattered around the gaming market.
In February 2021, EA's CFO confirmed that Apex Legends had successfully surpassed $1 billion in revenue. Following this, in April 2021, just before the release of the 9th season, Respawn announced that Apex Legends had reached a player base of over 100 million people and is expected to pull in $500 million that year. Much of this is credited to the stay-at-home protocol that is being followed across the world.
These numbers have exceeded the expectations of the developers. Compared to the previous years, EA COO and CFO Blake Jorgensen said:
It(Apex Legends) also delivered the best day, the best 24-hour period, the best week, the best month and best in-game event. We suggested it would deliver over $1 billion in life-to-date net bookings by the end of the quarter: it actually passed that milestone with half of the quarter to go. Fiscal 2021 was nearly double fiscal 2020.
Surpassing itself, the game as a service model has been revoltingly successful for the game, including the special circumstances that have given it a boost. It is safe to say that Apex Legends is here to stay.
Read about other games: