Chinese OEM Huawei is among the brands that manufacturers some of the best Android smartphones in the market. Like Samsung, Huawei does offer a number of smartphones in different price categories. Also, like other Android brands, it does have its own custom skin on top of Android, known as EMUI. After the US government banned Huawei from doing any business with any American company, Google has to suspend Huawei's license to use its services. Huawei is also building is own OS known as Harmony OS– alternative to Android. However, Harmony OS is something we won't be seeing anytime soon, at least this year.
Well, the current version of the brand's custom skin is EMUI 10, which has already been rolled out to all major devices, and others are scheduled to get one. EMUI 10.1 was also released recently with the launch of the Huawei P40 series, but it is not the next major OS version of EMUI. EMUI 10.1 brings a few improvements and some new features over the EMUI 10. You can find out EMUI 10.1 features and a list of devices getting it below.
The next version of the Huawei's custom skin will be EMUI 11. We have been talking about features it is likely to bring and eligible devices to get EMUI 11 for quite some time. And now, more details about EMUI 11 have leaked online. EMUI 11 has been spotted online on Huawei's member center app. As reported by guys at Huaweiupdate.com, a Huawei Mate 30 pro users in China revealed that the updated version of the member center app clearly mentioned; EMUI 11.0 style adaptation upgrade. Well, the EMUI 11 might be launching in August 2020 with the debut of the Mate 40 series. Below is the screenshot of the same (in Chinese):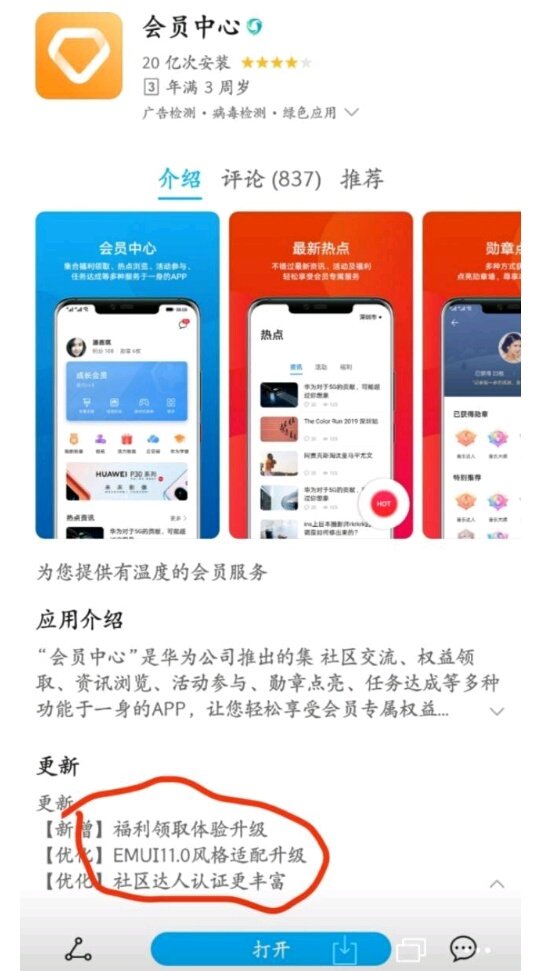 For those who are unknown, Huawei member center is an app that provides exclusive services and rights for Huawei users, it also provides some coupons and features details of the latest trends and various events.
Well, if you want a sneak peek at the features of EMUI 11 and check whether your current device is eligible to get the EMUI 11 update, you can click on the links provided below:
Rest assured, we will be updating you as and when more details about EMUI 11 surfaces online. Stay tuned!.