Sony is, without a doubt, one of the larger electronics manufacturers in the industry. The brand crafts some of the most amazing appliances and tech accessories. It manufactures a lot of stuff, starting from 4K OLED Smart TVs to the end of Headphones. Sony has not been so active in the smartphone game lately, but it is pretty profound when coming to other products. There is a wide range of headphones by Sony. These are pretty good with amazing audio quality. Sony Bose and some other series headphones have been popular ever since they have been around. The Sony WH-1000XM3 is one such amazing pair of headphones that came around recently.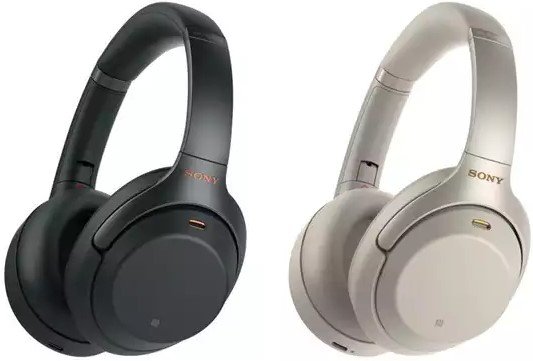 Issues with the Sony WH-1000XM3:
Sony WH-1000XM3 is one of the best noise-canceling earphones out there. Not just the active noise cancellation, this headphone comes with a lot of other features. Sony promises to deliver premium audio quality and industry level noise canceling. It comes with 40mm drivers alongside a new QN1 HD Noise canceling chip. It promises 30 hrs of battery life on a single charge with support for fast charging as well. These headphones also have support for Bluetooth and NFC. The most interesting part is that it also comes with Alexa built-in. Isn't that cool? It can also be connected to an app to control it along with several other features.
Cracks at the neck:
At first sight, this pretty much seems like a great pair of headphones. This is what attracted users to consider buying it. While users have been busy enjoying all those cool features, they forgot to notice it falling apart. Yes, that's true. Many users are now reporting issues with the build quality of these headphones. Not just that some users are also facing issues at the software end as well. A user reported that the thinner part on the band of the headphones has got a crack. He further added Sony denied to repair it while it is under its warranty period. Well, it may seem like it was him handling the headphones a bit too rough but that is not the case.
A number of other users have reported the same issue. The build quality of these headphones is not so good at the thinner part of the band. Users also claim they have been using it pretty carefully but it still got the crack. It is no coincidence that every unit is getting the crack on the exact same spot. This reveals the poor build quality of these headphones. Well, that's was just about the build quality of these headphones, there have also been issues with the software part as well.
Software issues:
As reported by a user, the volume climbs up to the peak while disconnecting it and connecting it to some other device. It seems to be a pretty complex bug where the volume jumps up immediately when something starts playing. To our surprise, the volume levels seem normal when nothing is playing but as soon as you start playing something, things go worse. The same doesn't happen when reconnecting the headphones to the same device; rather, it is only seen when changing the device. It's a very peculiar bug that we have never seen so far.
WH1000XM3 Jump to maxium volume when switching devices from sony
Another user reported the same issues. He further added that even when the volume is at zero, increasing it by just a single level makes it jump to the peak. This seems to be a pretty annoying software bug. Sony needs to look over this and do something to fix this soon.
So, if you own a pair of Sony WH-1000XM3 headphones and facing these issues, then you are not alone. Let's wait and hope to see a fix in the near future at least for the max volume bug.
Stay tuned for further updates on Sony WH-1000XM3 issues and more such related content. Also, share this article with all those people who have been facing these issues lately.