Note: This post is updated continuously. New updates are being added at the bottom
---
Original Post (March 24): The Chinese OEM Huawei is currently rolling out the EMUI 10 update (Based on Android 10) to its devices. Most of the phones have received the update, while other eligible smartphones are scheduled to get the update. The mountain view tech giant Google has already rolled out two developer previews of the next version of Android i.e., Android 11.
Huawei's custom OS (EMUI) version is matched with the Android version. So, the EMUI 11 will be based on Android 11. If you want to have a look at the Android 11 features and list of devices that will receive the update, you can visit here.
Well, EMUI 11 is months away, but EMUI 10.1 will debut after two days from now. The official twitter handle of EMUI announced that EMUI 10.1 will launch on March 26. Check out the official tweet below: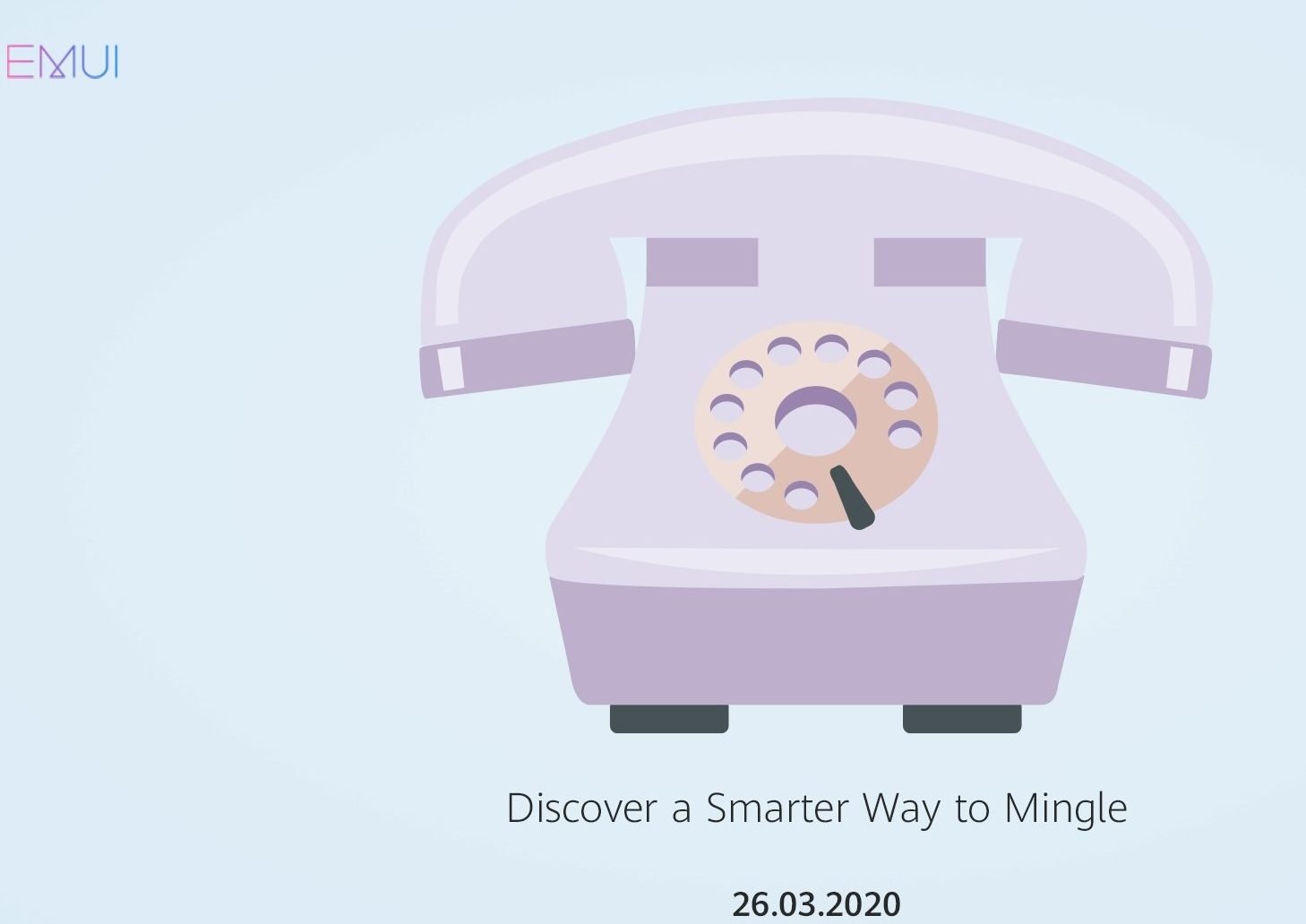 The way you mingle with your folks is about to change forever. EMUI10.1 is 3 days away. Get Ready! #ASeamlessAILife #EMUI #HUAWEIP40 pic.twitter.com/bB3bdaXmP8

— EMUI (@HuaweiEMUI) March 23, 2020
EMUI 10.1 recently captured a certificate from CCRC (a Chinese security certification firm) and also grabbed the Evaluation Assurance Level certificate. However, as it is now official, we should not bother about all those things #leaks.
Well, EMUI 10.1 might not bring any major features, but things like – security, GPU Turbo performance will improve. Certain bug fixes, battery improvements, HMS Capabilities, etc. will also be a part of it. So, In case you are wondering will your device gets the EMUI 10.1 or Magic UI 3.1 update, then we have compiled a list of smartphones that are eligible to get the update. Check out the list of devices below:
EMUI 10.1 eligible devices:
Huawei Mate 30 Pro
Huawei Mate 30 Pro 5G
Huawei Mate 30
Huawei Mate 30 5G
Huawei Mate 30 RS Porsche Design
Huawei P30
Huawei P30 Pro
Huawei Mate X
Huawei Mate 20
Huawei Mate 20 Pro
Huawei Mate 20 X 4G
Huawei Mate 20 X 5G
Huawei Mate 20 RS Porsche Design
Huawei P30 Lite
Huawei P20
Huawei P20 Pro
Huawei Nova 6
Huawei Nova 6 5G
Huawei Nova 6 SE/Nova 7i
Huawei Nova 5T
Huawei Nova 5
Huawei Nova 5i
Huawei Nova 5 Pro
Huawei Nova 5i Pro
Huawei Enjoy 10S
Huawei Enjoy 10 Plus
Huawei Y9s
Huawei Y9 Prime 2019
Huawei P smart+ 2019
Huawei MatePad Pro, 5G
Huawei MediaPad M6 Series
Magic UI 3.1 eligible devices:
Honor V30 (Magic UI)
Honor V30 Pro/View30 Pro (Magic UI)
Honor 20 (Magic UI)
Honor 20 Pro (Magic UI)
Honor 20S (Magic UI)
Honor V20/View20 (Magic UI)
Honor Magic 2 (Magic UI)
Honor 9x (EMUI)
Honor 9X Pro (EMUI)
Honor 20 Youth Edition (EMUI)
Honor 10 (EMUI)
Honor 20i/20lite/10i (EMUI)
Note: The above list of devices is not official. But based on past updates, these devices are likely to the new update. Rest assured, we will be updating the post with new info and news whenever anything relevant news arrives. Stay tuned.
Note : The above list of devices is taken from:
Source : rprna
---
UPDATE: March 27 (EMUI 10.1 Roadmap official)
EMUI 10.1 is now live on the Huawei P40 series. You can check out all the new features of EMUI 10.1 by visiting the link below :
---
UPDATE: March 31
EMUI 10.1 update ( beta) roadmap for Huawei and Honor phones is now announced by the company. However, it is currently applicable to Chinese devices. Check out the roadmap below;
March 31
Huawei Mate 20
Huawei Mate 20 Pro
Huawei Mate 20 RS Porsche Design
Huawei Mate 20 X 4G
Huawei Nova 6
Huawei Nova 6 5G
Huawei Nova 6 SE
Huawei MatePad Pro
Huawei MediaPad M6 (8.4/10.8)
Huawei MediaPad M6 Turbo Edition
Honor 9X
Honor 9X Pro
Honor V30
Honor V30 Pro
Honor V20
Honor 20
Honor 20 Pro
Honor Magic 2
Early April
Huawei Nova 5
Huawei Nova 5Z
Huawei Nova 5 Pro
Huawei Nova 5i Pro
Honor 20S
Mid-April
Huawei P30
Huawei P30 Pro
Huawei Mate 30 4G
Huawei Mate 30 5G
Huawei Mate 30 Pro 4G
Huawei Mate 30 Pro 5G
Huawei Mate 30 RS Porsche Design
Late April
Huawei Mate X
Huawei Mate Xs
Huawei Mate 20 X 5G
Huawei Enjoy 10S
Honor 20 Youth Edition
---