Playing a game in Fullscreen mode not only enhances our gaming experience but also improves the overall FPS of the game. But, one of our favorite PC battle royale games, Apex Legends is not launching in full-screen mode for some players. Rather than that, it is getting launched in the Windowed Mode. If you are also facing this issue in Apex Legends, then you don't need to worry as, in this article, we will be guiding you on how this issue can be fixed. Continue reading this article till the end.
Apex Legends is the 2019-released free-to-play Hero Battle Royale game from Respawn Entertainment and Electronic Arts. Being a free-to-play battle royale game, it attracted a lot of new players when it got released. And it kept them engaged throughout its journey by offering high-quality futuristic gameplay. This game features pre-build characters that have unique abilities. These characters are called legends. So, before jumping into Battle Royale, you choose your favorite legend according to your playstyle. The main game mode of this game includes 20 teams of 3 players each, constituting the battle royale of a total of 60 players. Coming back to the main topic, here is everything you need to know about fixing the issue where your game is starting in Windowed Mode.
[Related: How to appear offline on Apex Legends (PC, Xbox, PS4) in 2022?]
Fix: Apex Legends starting in Windowed Mode
Every game has an in-game setting, applying which, you can run the game in the Fullscreen Mode every time you launch it. But for that, you have to jump into the game and then restart it again to implement it. The majority of gamers don't like to do this while others are facing issues related to applying the fullscreen option to their game. So, to fix this issue, follow these simple steps: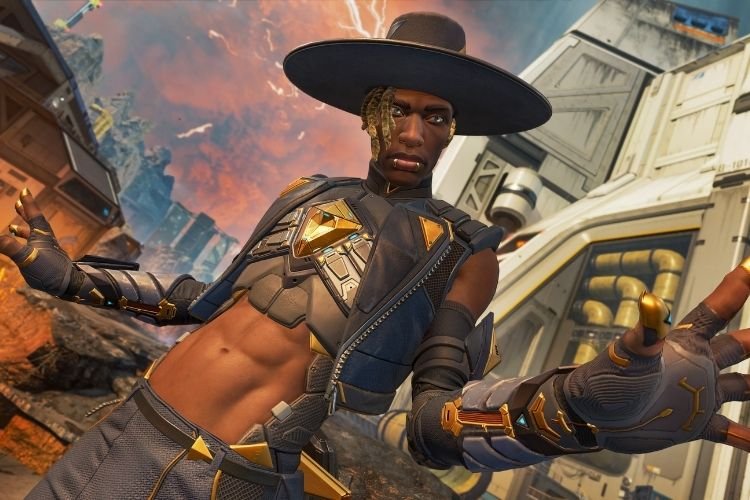 For Steam-
Launch Steam
In your games library, right-click on Apex Legends and click on Properties.
Here, under the General Tab, you will observe an option, Launch Options.
In the space given below this option, type "-fullscreen" to launch Apex Legends in the full-screen mode.
[Related: Apex Legends matchmaking not working in 2022: Fixes & Workarounds]
However, if you are currently playing the game in Fullscreen mode, and want to launch it in the Windowed mode, perform the same steps and type "-windowed" in the space given under Launch Options.
For Origin-
Open Origin and head to My Game Library.
Right-click on Apex Legends and go to Game Properties.
Under the General tab, there will be an advanced option.
You will find launch options for Apex Legends here. All you need to do is select FullScreen and you're good to go.
So, this was all about fixing the Apex Legends starting in the Windowed Mode issue. If you found this article helpful, share it with your friends.