Xbox Series X is a ninth-generation video game console from Microsoft. This console is the most powerful Xbox console from Microsoft to date, with total sales going more than 12 million units. Most of the software features of Xbox Series X are similar to that of PS5. Many gamers pick Xbox Series X|S over its well-performing competitor, PS5 because of the additional services that Microsoft gives.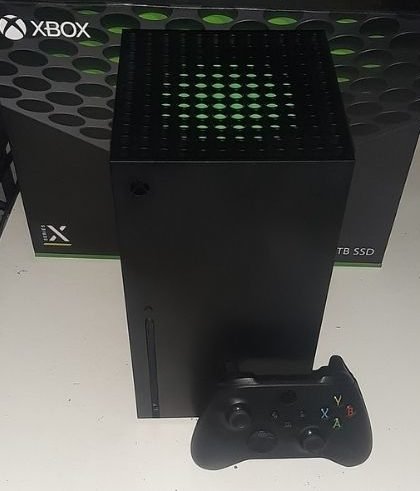 But sometimes, there are situations where you get an unusual and unexpected error in front of you, like Error Code 0x8007013d. This error hampers you from installing/updating a game on your console. Just like we have guided you for fixing different errors of Xbox Series X before, in this article, we will be guiding you on how you can fix Error Code 0x8007013d using some different workarounds and methods. So, continue reading this article to know everything about this topic.
Fix: Xbox Series X Error code 0x8007013d
Here are some methods that you must follow to get rid of the Error Code 0x8007013d:
Clear Alternate Mac Address: To do this follow these steps:

In the main menu of Xbox Series X, go to Settings
Select Network Settings under the General Tab.
From here, select Advanced Settings.
Select Alternate MAC Address
Clear to finish the process.
Finally, select Restart to restart your console.

If you are still unable to resolve this error, then you must try changing the DNS of your console. To do it, follow these steps:

On the main menu of your console, go to Settings
Under the General Tab, select Network Settings.
Go to Advanced settings and select DNS settings
Select Manual
Here, type 8.8.8.8 in Primary DNS and 8.8.4.4 in secondary DNS.
If you are still facing the same error, try after entering 168.126.63.1 in Primary DNS and 168.126.63.2 Secondary DNS.

If both the above methods haven't helped you, you can try reinstalling the game through the disc (if you have one). To do that, select the game > Uninstall. Then go to- Main Menu > Settings > Network Settings > Go Offline. After that insert the disc of the game into the console and start installing the game. After this, go online and then update the game.
So, this was all about fixing the Error Code 0x8007013d on Xbox Series X. If you found this article helpful, share it with your friends.