Crossplay is a very exciting feature that enables us to play a particular game with the players who are playing that game on different platforms. Rust is a famous multiplayer-only survival game from Facepunch studios that is available to play across multiple popular video game platforms. It includes PC, macOS, Xbox One, and PS4 (Xbox and PS versions being recently released). As the console version of Rust was released recently, many console players are not aware of the crossplay feature that allows them to play Rust with friends across different platforms. And if they are aware, they don't know how to play it. So, if you also don't know how to play crossplay in the Rust Console version, then continue reading this article to learn how to do it.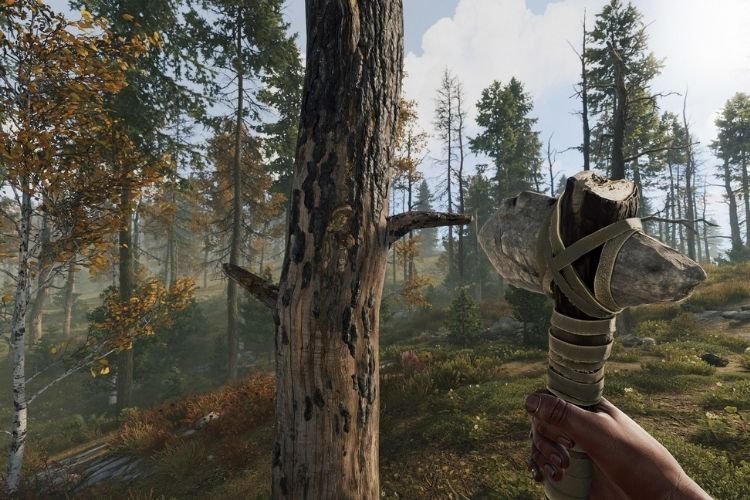 The Rust game involves various realistic challenges that you can imagine facing when you are left alone on an unknown Island. The game initiates when you find your character spawned naked on a mysterious island, equipped only with a rock and a torch. Starting from scratch, you have to build everything facing all the odds of nature and other players on the servers. Activities like crafting, building, collecting, etc. make this game more fun to play. Coming back to the main topic, here is everything you need to know about playing Crossplay in the console version of Rust.
[Related: Rust Blueprint Wipe Schedule for 2022]
Rust Crossplay Console Version (PS4, Xbox One)
Although the console version of Rust does not allow crossplay across PC to eliminate the factor of unfair advantage, you can still enjoy cross-play across different consoles. If you are playing this game for a while, you must have noticed that there isn't a separate option to enable crossplay in the console version. But, you can still prefer playing crossplay. Here's how:
To enable crossplay in Rust, you have to join a particular server that allows players from different consoles. Follow these steps to do so:
On the main menu of Rust, select Play Rust
Select Official Games
Here, on the bottom right corner of the screen, you will see the Filter option. Press the appropriate key to open it.
Here, set the Platform Support option as Crossplay only and select Ok thereafter.
Now, you will see all the official servers that have players from different platforms. Join any server to experience crossplay in Rust.
[Related: How to turn on aim assist on Rust Console Edition]
So, this was everything about playing crossplay in the Rust console version. If you found this article helpful, share it with your friends.