Behind every pro player in a multiplayer game, there are multiple sessions of training and hard work. And in an intense multiplayer Battle Royale game like PUBG Battlegrounds, the need for training sessions is even more. But, many PUBG Battlegrounds players play this game on PlayStation and Xbox consoles and are unable to enter the training mode in it. If you are also one of them, then you don't need to worry as in this article, we will be sharing how you can enter the training mode in PUBG Battlegrounds on PS4, PS5, or Xbox.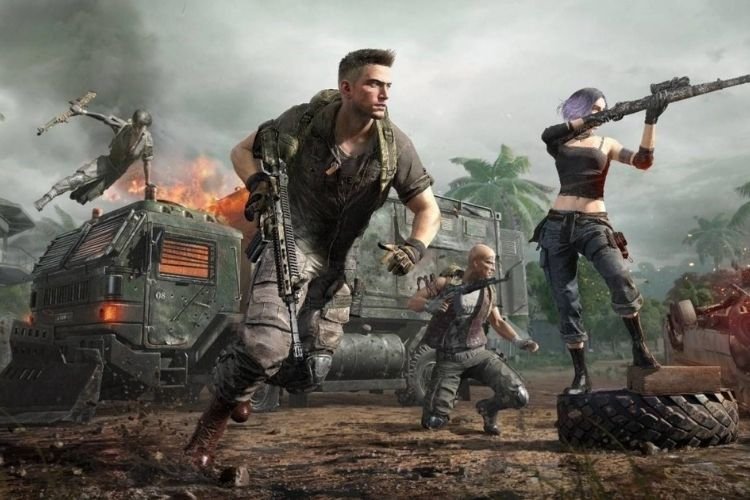 Developed and published by PUBG Corporation (a subsidiary of Krafton) PUBG Battlegrounds is an online multiplayer battle royale game. This game was released in 2017 for the PC platform initially, but gradually, the officials expanded it to almost every popular video game platform including mobile. Currently, this game is one of the best-selling, highest-grossing, and most-played video games of all time. Also, this game is making careers of many players as they participate in various PUBG esports competitions. Coming back to the main topic, here is everything you need to know about entering the training mode in PUBG Battlegrounds game.
[Related: How to play PUBG against bots on PS4, PS5, Xbox & PC?]
PUBG Battlegrounds Training Mode
Entering the training mode in PUBG Battlegrounds is very easy and simple. There are overall three kinds of training in this game. The first is the Basic Training (a quick go through training), then there is an AI training match in which you can practice with bots, and finally, there is just a normal Training in which you can pick up any set of weapons, gears, attachments and practice your movements and aim. Normal training is the one that is most effective for the majority of the players.
To enter the training mode featured in the game, you must launch the game and go to the main menu. Here, under the Play section, you will be seeing multiple options including Normal, Ranked, Arcade, Training, and Custom. Toggle these options by pressing the appropriate key on your controller and then select the Training option. Now at the bottom left corner of your screen, you will see the three training modes that you can enter (Basic Training, AI Training Match, or Training). Select the one that you would like to enter and hit the play option to jump right into the training ground.
So, this was how you can easily enter the training mode in PUBG Battlegrounds on your PS4, PS5, and Xbox. If you found this article helpful, share it with your friends.