Far Cry 6 is the recently released installment in the Far Cry series. As the title of this game justifies, it is the sixth main installment in the Far Cry Series. Released on October 7th, 2021, this game is available to play on Microsoft Windows, PlayStation 4, PlayStation 5, Xbox One, Xbox Series X|S, Stadia, and Amazon Luna.
There is a very large fan base when we talk about the Far Cry series. Since the game fans ask a lot about this game's size on PC, PS4, PS5, Xbox Series X|S, and Xbox One, we are here with the collective list of the size of this game on each of these platforms. Continue reading this article to know more.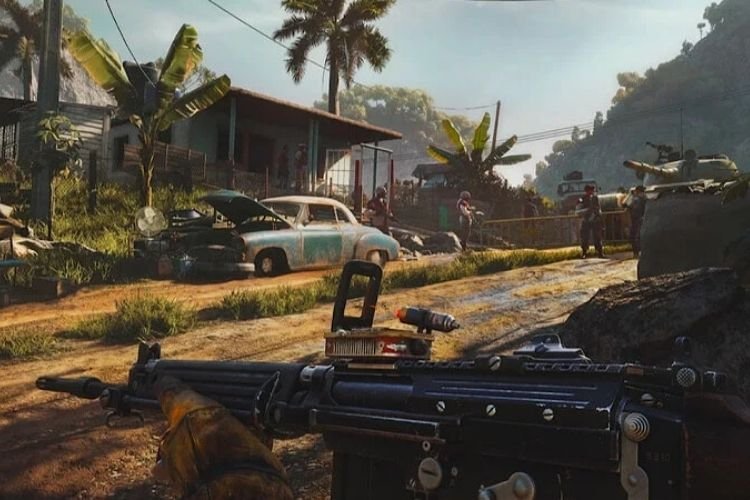 Developed by Ubisoft Toronto, and published by Ubisoft, Far Cry 6 is an action-adventure first-person shooter game. This game sets in the city of a fictional Caribbean island, Yara (based on modern-day Cuba). Yara is under the dictatorship of "El Presidente" Antón Castillo, who is raising his son Diego to follow his rule.
On the contrary, you will be taking the role of guerilla fighter, Dani Rojas who tries to overturn Antón Castillo and his regime. So, it will be you fighting against the odds to protect your country. Coming back to the main topic, here is everything you need to know about the size of Far Cry 6 on PC, PS4, PS5, Xbox One, and Xbox Series X|S.
Far Cry 6 Size on PC, PS4, PS5, Xbox Series X|S, and Xbox One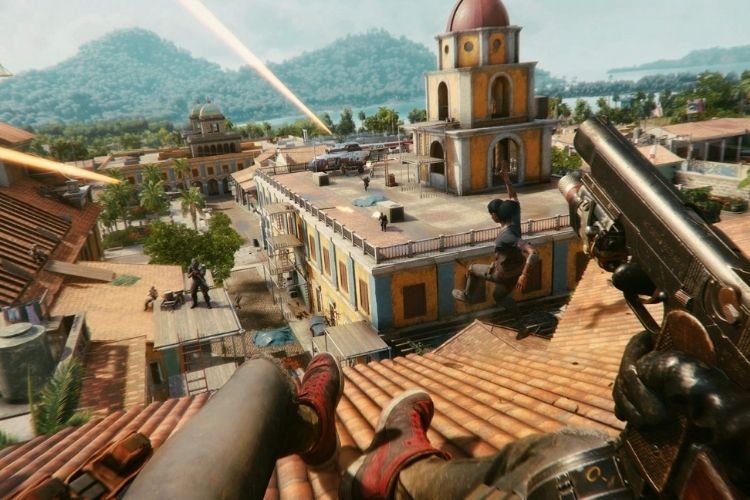 When we talk about the size of a particular game, it is always different for different kinds of platforms. In the case of Far Cry 6, the ultimate size of the game will be around 60 GB given that you have not added or downloaded any additional texture packs or DLCs. However, the specific list of the same can be seen here:
Microsoft Windows: 60 GB Downloading Size. There is an option to download an additional HD texture pack, whose size is around 37 GB. So, the full game would be taking around 97 GB of your HDD or SSD.
Xbox platforms : 50.53 GB 50.53 GB
PlayStation platforms : Before Update= 42.62 GB, After Update= 68.98 GB
So, this was all about this game's size on PC, PS4, PS5, Xbox One, and Xbox Series X|S. Moreover, here are some links to the Far Cry 6 articles to help you out: