The recently released crossover fighting game, Nickelodeon All-Star Brawl, is developed by Ludosity and Fair Play Labs and published by GameMill Entertainment. This title has become the first title in the Nickelodeon Super Brawl Series that has launched on Consoles, i.e., PlayStation 4, PlayStation 5, Xbox One, Nintendo Switch, and Xbox Series X|S.
Apart from these platforms, Nickelodeon All-Star Brawl is also available to play on PC. Since this game has released, it has been receiving generally very positive reviews from the players. In this article, we will be discussing the size of this freshly arrived crossover fighting game on all the above-mentioned platforms.
Before heading to the size list, let's briefly talk about the game first. The main highlight of this game is the famous Nickelodeon characters. Be it you or your opponent, you will only be seeing the famous characters from series like SpongeBob Squarepants, Teenage Mutant Ninja Turtles, The Loud House, Danny Phantom, Aaahh!!! Real Monsters, The Wild Thornberrys, Hey Arnold!, Rugrats, and many more.
The core gameplay of this game is quite similar to that of Super Smash Bros where players battle on different stages and attempt to knock their opponents outside the boundaries of the arena. Coming back to the main topic, here is everything you need to know about this game's size on PC, PS4, PS5, Xbox Series X|S, and Nintendo Switch.
Nickelodeon All-Star Brawl Size on PC, PS4, PS5, Xbox Series X/S & Nintendo Switch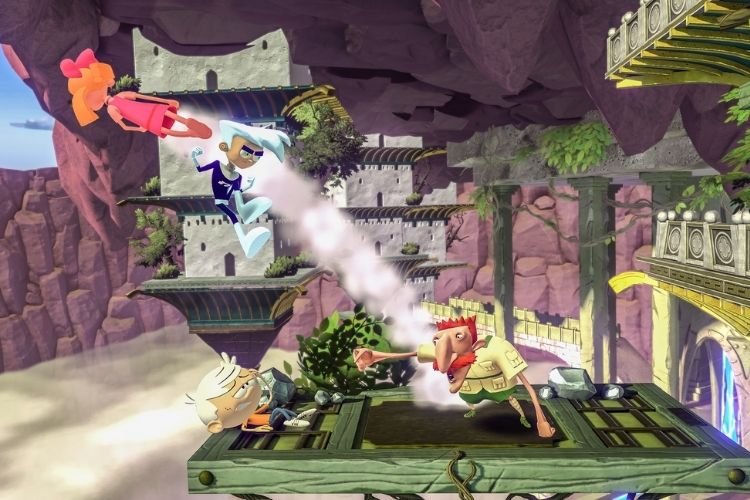 Given that each console or platform has its own benchmarks to set when it comes to graphics and performance, the size of this game is different on each platform. Here is the list of the size of Nickelodeon All-Star Brawl on Microsoft Windows, PS4, PS5, Xbox Series X|S, and Nintendo Switch:
Microsoft Windows: 15 GB
Xbox One: 5.28 GB
Xbox Series X|S: 5.28 GB
PlayStation 4: 5-7 GB
PlayStation 5: 4.52 GB 
Nintendo Switch: 2.9 GB
As you can see, this game will take most space when you play it on Microsoft Windows, and will be most efficient when you will play it on Nintendo Switch. Moreover, if are having doubts about this game on Linux, you need to read this.
You can also read:
Nickelodeon All-Star Brawl Ultrawide (21:9) resolution support: Is it available?