Far Cry 6 is a popular open-world action-adventure first-person shooter game. The game is the 6th entry in the Far Cry series ( excluding the spin-offs and ports). Far Cry is a popular franchise from the developer studio, Ubisoft Toronto & publisher Ubisoft. The game is coming to various platforms such as Amazon Luna, Microsoft Windows, PlayStation 4, PlayStation 5, Xbox One, Xbox Series X/S, and also on Google Stadia.
Basic Story Overview
Far Cry 6 is a quintessential Far Cry game with an enigmatic main villain. Players begin as an underdog, male or female Dani Rojas who quickly ends up with the moniker of a Hero. The story sees players fleeing some tyrannical dictator who is wrecking the lives of the locals of the fictional island Yara. The dictator aims to make his dream a reality. In this case, he's made a smokable cancer cure, Viviro. Viviro is farmed and produced by the slaves from Yara. Castillo labels the slaves as Outcasts and Fake Yarans. The story sets players and enemies in a trajectory of an us against them type of storyline structure in the game's opening sequence.
Fishing in Far Cry 6
Fishing in Far Cry 6 is a fantastic method of earning rare and valuable resources. Likewise, these resources come in handy when crafting materials.
Fishing is one of the best extra-curricular activities in the game for getting supplies and resources. You can sell different types of fishes to earn in-game currency and also, use the materials from the fishes for crafting. In order to fish and get a huge catch, having a brochure can be helpful. However, getting a brochure can be expensive and time-consuming. Fishing is different from hunting in the level of skill because of its harder difficulty. In fishing, there is a unique caveat where it also has a difficulty scale that changes according to each fishing spot.
Therefore, it is important to learn the basics of catching fish. Knowing the basic methods before going fishing is important.
Here is a list of every fishing location in the Far Cry 6 map below:
Angelfish –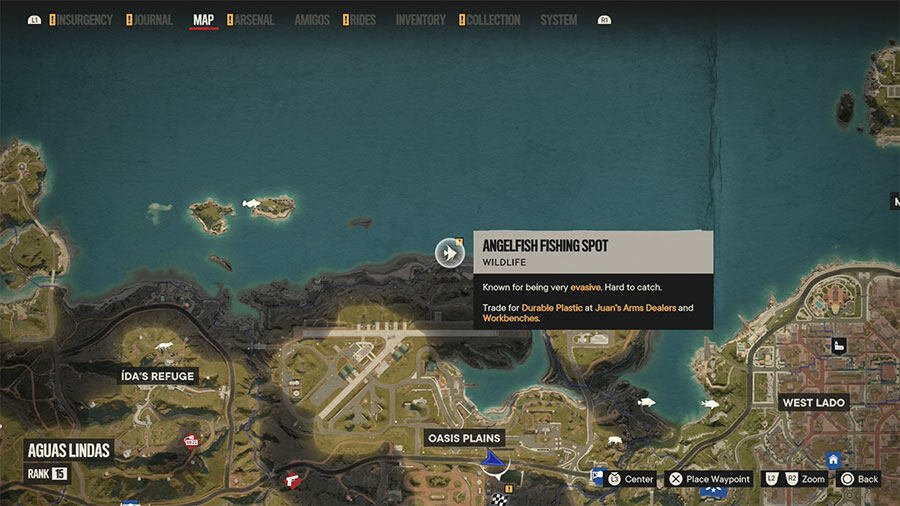 Barracuda –
Bass –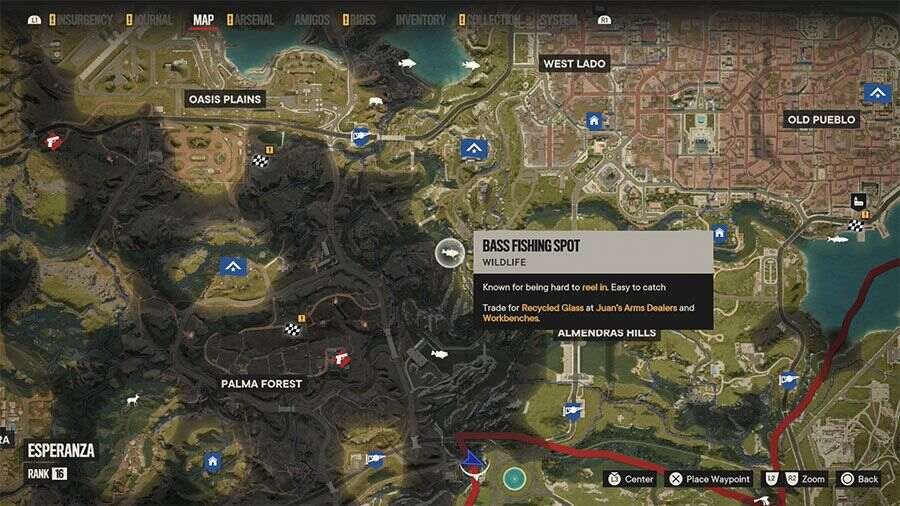 Biajaca –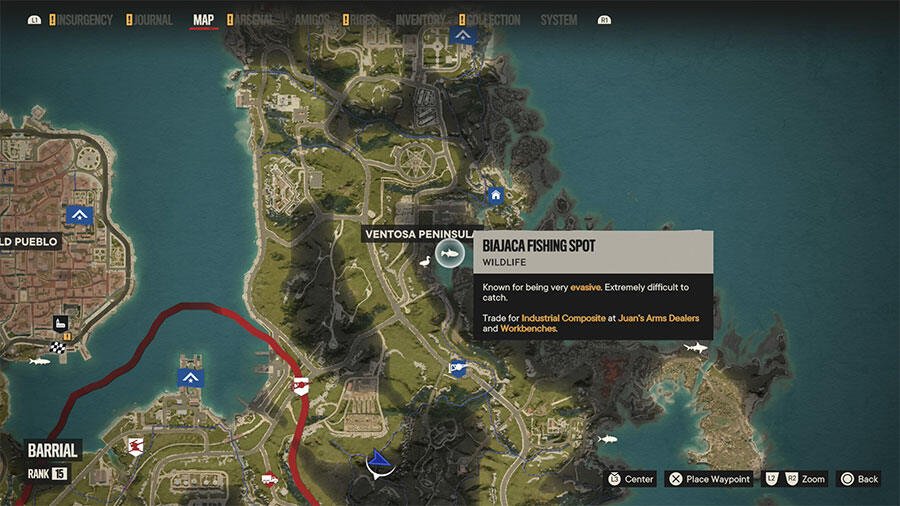 Bull Shark –
Carp –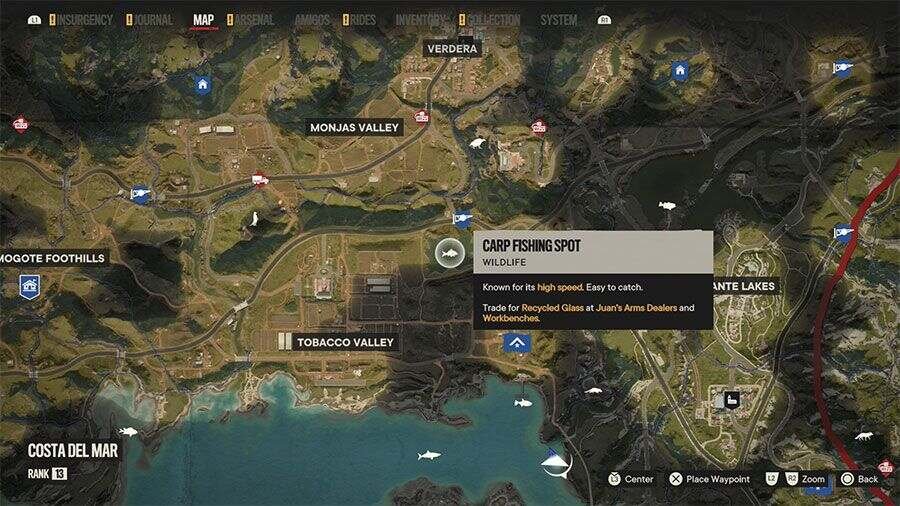 Catfish –
French Grunt –
Gar –
Horse-Eyed Jack –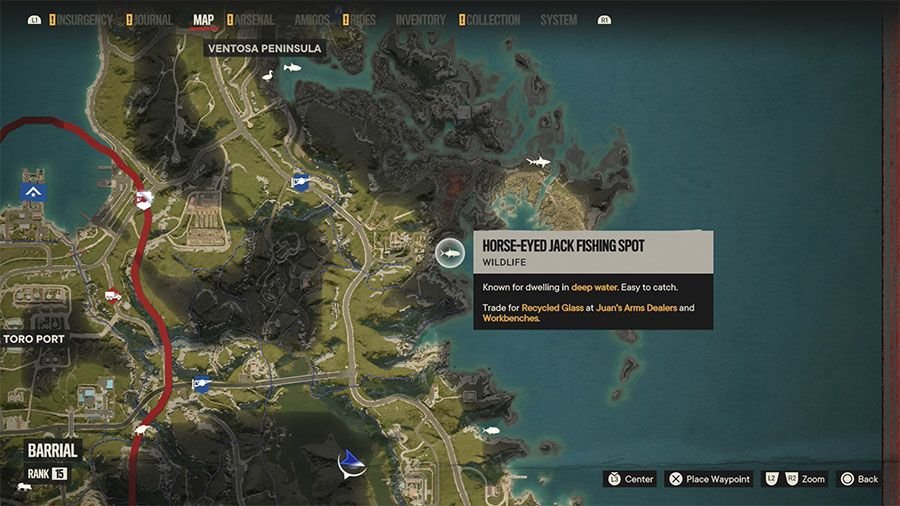 Parrotfish –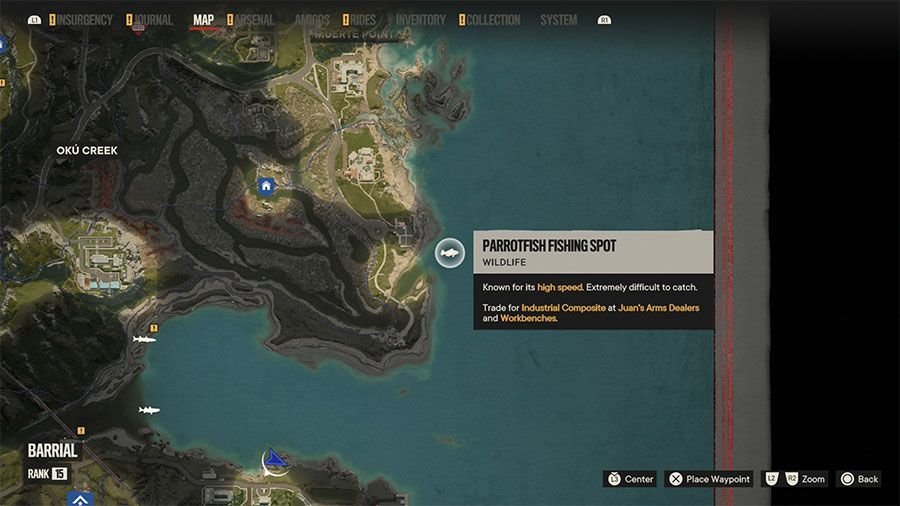 Permit –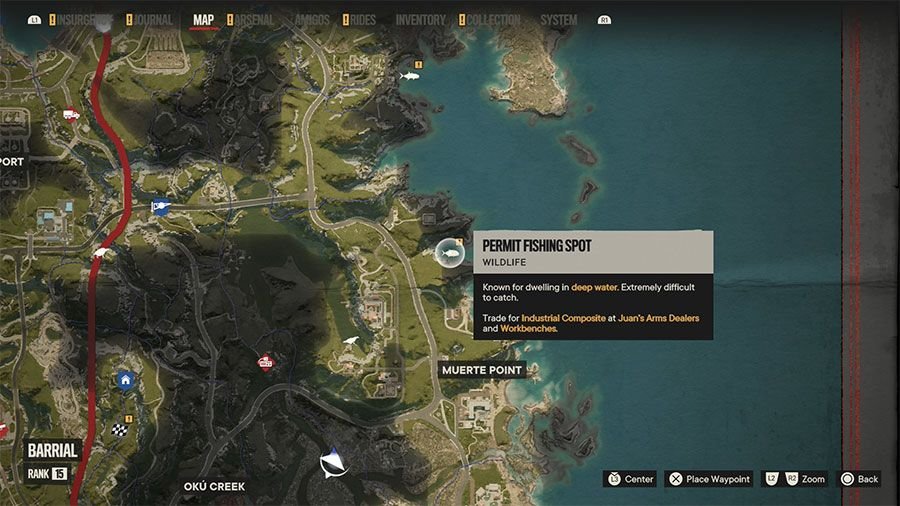 Reef Shark –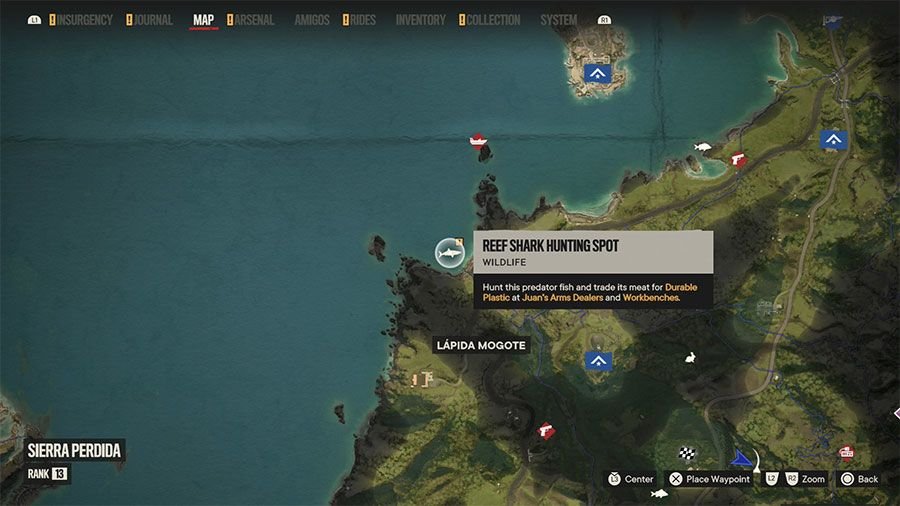 Snook –
Squirrelfish –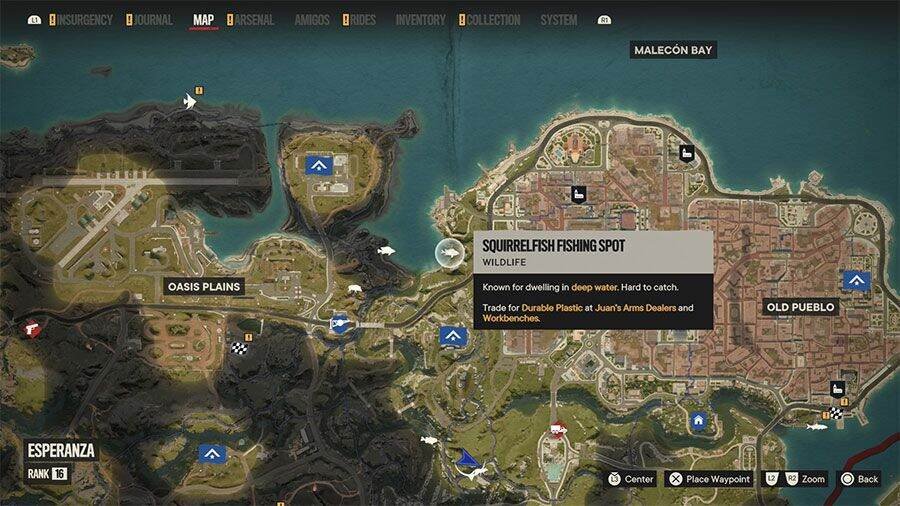 Tarpon –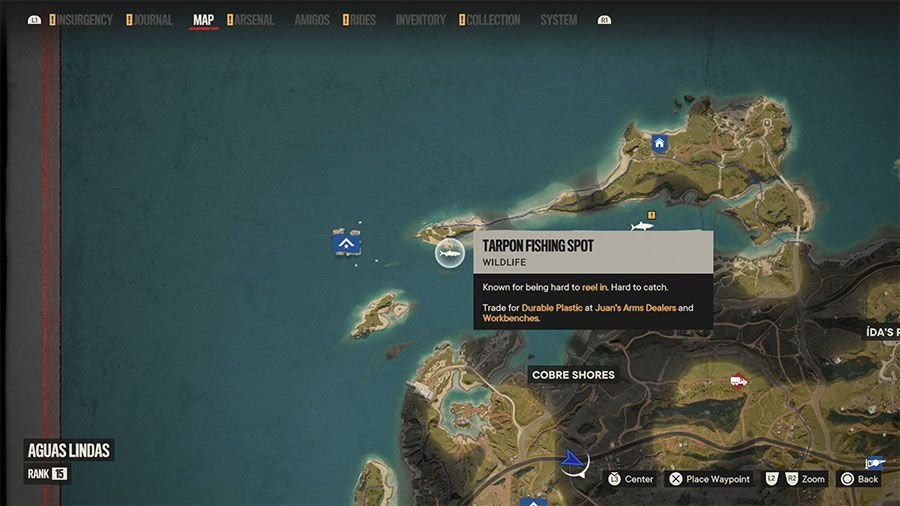 Tench –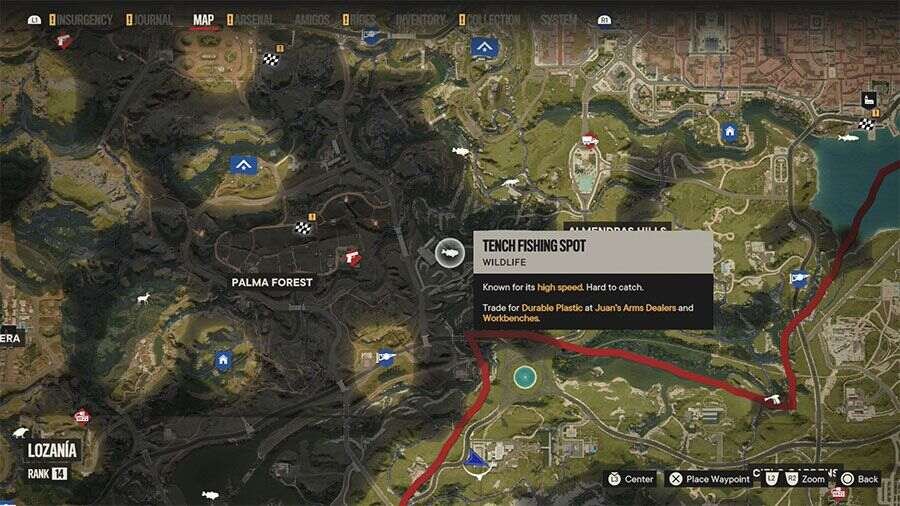 Tilapia –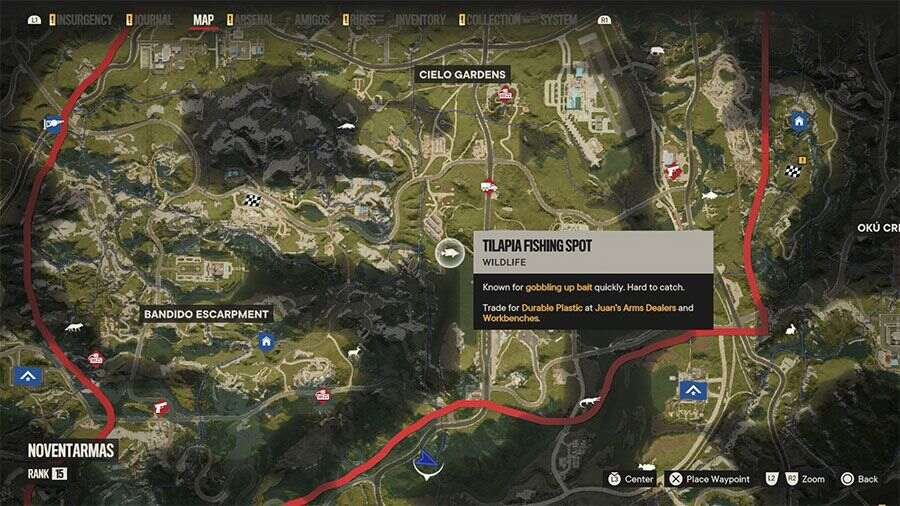 Read more info on the game here