Hot Wheels Unleashed is an upcoming arcade racing game that is coming out on September 30. The game comes from the developer behind other racing games like MotoGP & MXGP, Milestone S.r.l. It is an arcade miniature toy car racing game featuring Hot Wheels cars and race tracks. The game is coming out on various platforms such as PlayStation 4, PlayStation 5, Xbox Series X/S, Xbox One, Microsoft Windows & also on Nintendo Switch. The Collector's Edition & Ultimate Stunt Edition are now available for pre-order on Steam.
How difficult of a racing game is Hot Wheels Unleashed?
Hot Wheels Unleashed features arcade gameplay with multiple difficulty settings. The difficulty levels change the skills of the game's computer opponents. The easiest difficulty setting allows players to absolutely dominate and beat every computer opponent, which means it should be a good option for younger kids or newcomers to the racing genre. Likewise, even on the medium setting, players may find it difficult to win every race as the computer puts up quite a fight.
The customization features in Hot Wheels Unleashed
Basement – There is an interactive environment editor that allows players to customize the look of the game's personal "Basement" environment, which is where several race tracks are set. If players create a custom track in the Basement environment and then share that track, other players will be able to see the customizations they've made to the Basement area.
Track Builder – A customization feature with a comprehensive track editor that allows players to create and share their own race tracks.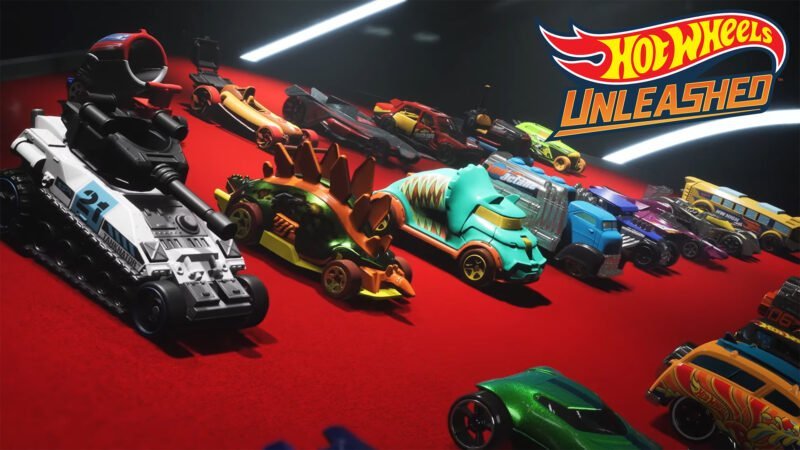 Livery Editor – Players can customize the look for each & every vehicle by choosing from different paint colors, materials, and more. Likewise, all players can share liveries with other players and download liveries created by others online.
How to play Multiplayer (Online) mode in Hot Wheels Unleashed
The game allows up to 14 online PvP multiplayer gameplay. Many players enjoy the multiplayer mode in most racing games. Here is how you can play the online multiplayer mode in the game:
Firstly enter into the Multiplayer option in the home menu of the game.

In the Multiplayer mode, there are three options, Quick Match, Create Private Lobby & Change Vehicle.

Select the Quick Match option.

Then, players can select from among the different available online multiplayer rooms.

Once players enter into a multiplayer room, they can vote for the location & race track.

Thus, you can enjoy multiplayer mode in the game.
Read more info on the game here