Hot Wheels Unleashed is an upcoming arcade action racing game. It comes from the developer studio & publisher, Milestone S.r.l. Milestone is the developer behind some great simulation racing games such as MotoGP & MXGP series. It is coming out on September 30 for the PlayStation 4, PlayStation 5, Xbox Series X/S, Xbox One, Microsoft Windows & also on Nintendo Switch. The game is currently available for pre-order on Steam.
Season Pass & Post-Launch Content for Hot Wheels Unleashed
There is new content coming to the game via the season passes. The first season pass is the Hot Wheels Pass Vol. 1. Therefore, the Hot Wheels Pass Vol. 1 has one expansion with new content such as a new environment, one new track builder module, a customization pack, and five vehicles. Likewise, the Hot Wheels Vol.1 Pass also has 10 other vehicles, three customization packs, and three-track builder modules.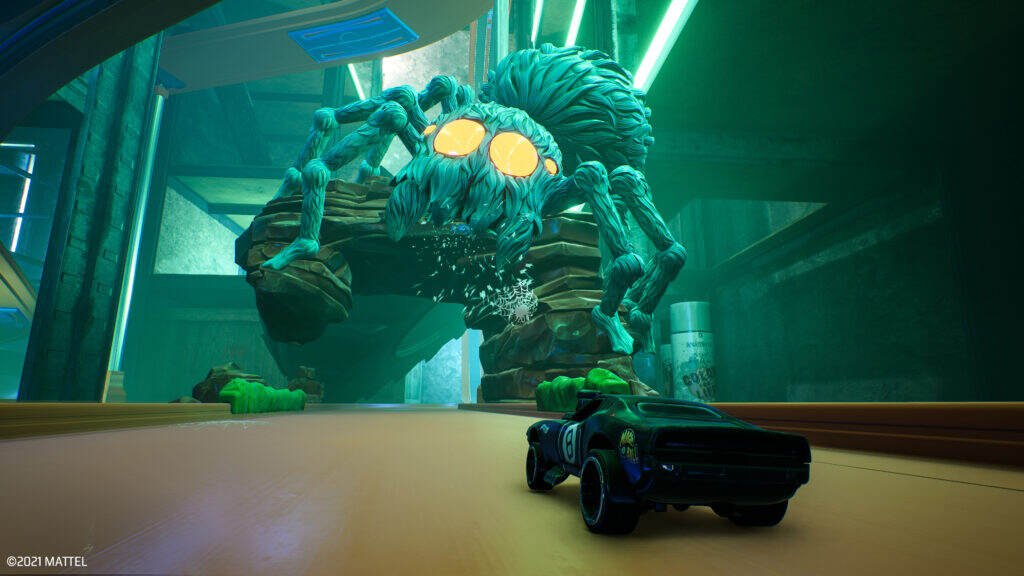 The Hot Wheels Pass Vol.1 is followed by Vol. 2. The Vol.2 of the pass is similar in the amount of content to Vol.1 – it also offers an expansion with five vehicles, a track builder module, one new environment, and a customization pack. Likewise, Hot Wheels Pass Vol.2 also has three track builder modules, three customization packs, and nine more vehicles. Therefore, the game will not be short of content even after release day. With great support from the developer & new content consistently coming to the game. All these are exciting news for fans of the Hot Wheels franchise.
Game Modes in Hot Wheels Unleashed
All the features and contents are only supplementary to the main gameplay. An exciting & satisfying gameplay experience requires great design & also enjoyable game modes. Here are the game modes available in Hot Wheels Unleashed:
Hot Wheels City Rumble – It is the game's career mode. Players have to ultimately defeat five monsters that are terrorizing Hot Wheels City.

Quick Race – As the name suggests, this is a quick game mode. A single race against computer opponents in select tracks with select cars.

Time Attack – A time limit game mode where players complete laps as quickly as possible.

Split Screen – A multiplayer mode for two people in the same room who will play on the same screen.

Multiplayer – PvP mode against other players online in races for up to 12 players.

Basement – A mode that allows players to customize the look of the game's "Basement" using the Environment Editor. It is also where several race tracks are set.

Track Builder – A game mode featuring a track editor that allows players to create and share their own race tracks.

Livery Editor – An aesthetic customization mode where players choose from different paint colors, materials, and more to customize cars. Liveries are shareable with other players and also available for download.
Read more info on the game here