Hot Wheels Unleashed is an upcoming arcade racer coming out on September 30. It is another racing game from the developer studio, Milestone S.r.l. The game is launching for various platforms such as PlayStation 5, PlayStation 4, Xbox Series X/S, Xbox One, Microsoft Windows & also for Nintendo Switch. According to the devs, the game also supports cross-play but only between platforms in the same console family.
Scale & Scope of the race environment in Hot Wheels Unleashed
Hot Wheels Unleashed features different gameplay environments & interactive elements. There are a total of six gameplay environments, such as a skyscraper and a skate park, each has multiple tracks to choose from. The game's vehicles are Hot Wheels "toys" (miniature cars & vehicles). Consequently, the race tracks and vehicles will appear as miniature scale items in each of the environments, with the furniture and more background objects appearing as massive sizes/scales all around each track.
Content Support for Hot Wheels Unleashed
The game is already feature-packed when it launches on September 30. There are currently different editions of the game such as the Collector's Edition and an Ultimate Stunt Edition. Both of the editions come with their own bonus contents and perks. Likewise, there is quite a bit of content coming post-launch to the game as well. The post-launch contents will mainly be in the form of Season Passes for the game. The nomenclature of the Season Passes is likely to be Hot Wheels Pass Vol.1 and so on. Thus, the game doesn't seem to be lacking content and features to keep up with the fans. Hot Wheels Unleashed has a lot of potentials and offers plenty of content for arcade racing and Hot Wheels fans.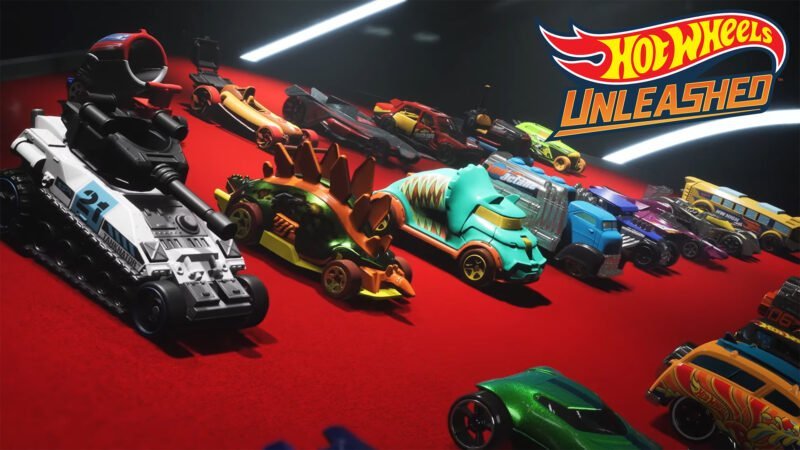 Coming to the main topic of this article, the game features both single-player and multiplayer modes.
How to play Split-Screen Multiplayer Mode in Hot Wheels Unleashed
In order to enjoy Split Screen multiplayer gameplay, all you have to do are–
Go to the Quick Modes in the game.

In Quick Modes, Select the Split Screen Option.

You can choose the race location, race track & cars for the race.

Finally, you can enjoy the Split Screen multiplayer game mode with friends.
Read more info on the game here