Forza Horizon 5 is an upcoming open-world racing game from the developer studio, Playground Games, and publisher, Xbox Game Studios. It is the direct sequel to the massively successful Forza Horizon 4. The game is currently set for release on 5 November 2021.
The Forza series is known for its authentic race simulation. Cutting-edge graphics with pinpoint driving mechanics are the main selling point of the Forza series of games.
Campaign Progression in Forza Horizon Series of Games
One of the best aspects of the series is the progression system in the games. There are numerous tasks & achievements that increase your progression bar in the game. Likewise, exploring the maps, collecting cars in the game, photographing every car, etc. are all means of increasing players' progression. Additionally, expansion packs and DLCs also bring new tasks & achievements for increasing the overall progression of players.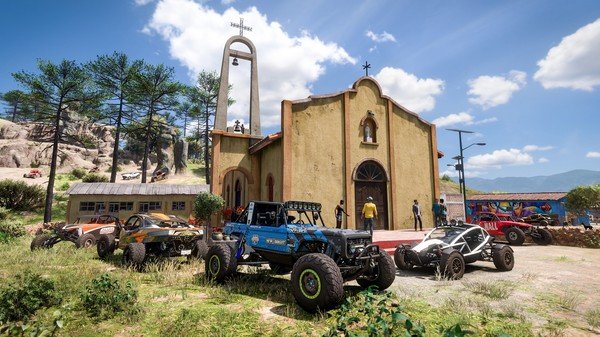 Accolades: New Progression System In Forza Horizon 5
Forza Horizon 5 is bringing tons of new content, features, and upgrades to the series. Many improvements and interesting changes are coming with the fifth installment. One of the major changes coming with the fifth game is the progression system. Accolades are a new addition to Forza Horizon 5 for players to complete in order to increase progression in the game. Accolades are a collection of numerous small challenges across different gameplay categories.
The tasks & challenges in Accolades include many elements of Forza gameplay such as races, stunts, exploration, photography, painting, car collection, and more. Accolades are a major mechanic in the new Horizon Adventure mode. Likewise, players have to complete a number of Accolades in order to move to the next chapter of Horizon Adventure. There are numerous Accolades for players to complete. However, there is no necessity to complete each & every one of the Accolades to move forward in the game. Likewise, the Horizon Adventure mode by design allows players to complete tasks and objectives at their own leisure. One of the best ways to increase Accolades in the earlier stage of the game is by completing races. The Horizon Festival Race Circuits are available for players to compete in and earn accolades too.
Read more info on the game here