If you also want to play God of War Ragnarok peacefully without any distractions, then you might want to turn off the Text-to-Speech Narration feature of this game. It gets annoying when everything you do in the game is narrated back to you. But since the game is new, not many players are aware of how to turn this feature off. If you are also here looking for the same, then you are at the right place. Carry on reading this article to learn how to turn off Text-to-Speech Narration in God of War Ragnarok.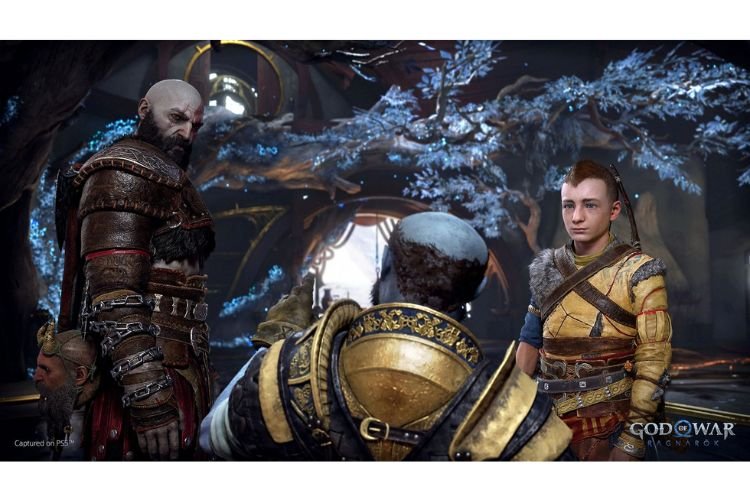 Developed by Santa Monica Studio and published by Sony Interactive Entertainment, God of War Ragnarok is the recently released hack-and-slash role-playing game. It is the ninth installment in the God of War video game series and the first GOW game that got released on consoles of different generations (PS4 and PS5). Just like its predecessor, this game also offers a single-player experience. This installment follows Kratos who is equipped with his legendary Leviathan Axe and Blades of Chaos and some other weapons. Up against a series of bosses, Kratos quests ahead his journey alongside his son, Atreus. Coming back to the main topic, here is everything you need to know to turn off Text-to-Speech Narration in the game.
Related: God of War Ragnarok Pre-order Bonus Not Unlocking: Is there any fix yet
God of War Ragnarok: Turn off Text-to-Speech
When you begin playing God of War Ragnarok initially, you will get two options, whether to go with the Standard Settings or whether you want to customize the settings and then play the game. Well, if you chose the Customize settings option at this point, you can turn that feature on/off. It might be that you have turned on this feature at the beginning. However, there is nothing to worry about as it can be turned off easily. To do that, you must follow these steps:
First, launch the game, and go to the Settings menu.
Here, go to Accessibility and then scroll down below until you've reached the "Audio Accessibility" section.
Here, turn off the Screen Reader option.
After this, all you need to do is head back to the game and verify if the narration has been turned off. Well, it will be.
So, that was how you can turn off the Text-to-Speech Narration feature in the God of War Ragnarok game. If you found this article helpful, share it with your friends.