A lot of folks who pre-ordered God of War Ragnarok on PS5 were facing the unable to preload error while trying to install the game via their PS mobile application. So, how to fix this error? If you are also a victim of it, then you are at the right place. In this article, we will be discussing what the preload error is and now to fix it.
God of War Ragnarok was one of the most awaited titles of 2022 and it has been released recently on November 9, 2022, for PS4 and PS5 consoles. Earlier this year, Sony released the prequel of this game on the PC platform and got a great response. Since GoW Ragnarok was much awaited by fans, many of them pre-ordered this game. But unfortunately, the players were unable to install the full game on their console or say, unable to preload the game on their PS5 console via the PlayStation app on their mobile phones, due to some unknown issue. Here is everything you need to know about this error and its fixes.
God of War Ragnarok Can't preload PS5 version error
There are many reports where players were encountering this error while trying to install GOW Ragnarok through the PlayStation mobile app. Although there have been multiple reports, the majority of the player base wasn't affected by this error. Some were able to get rid of this issue by initiating the installation process via their console instead of the PS mobile app, however, you won't even need to do that now.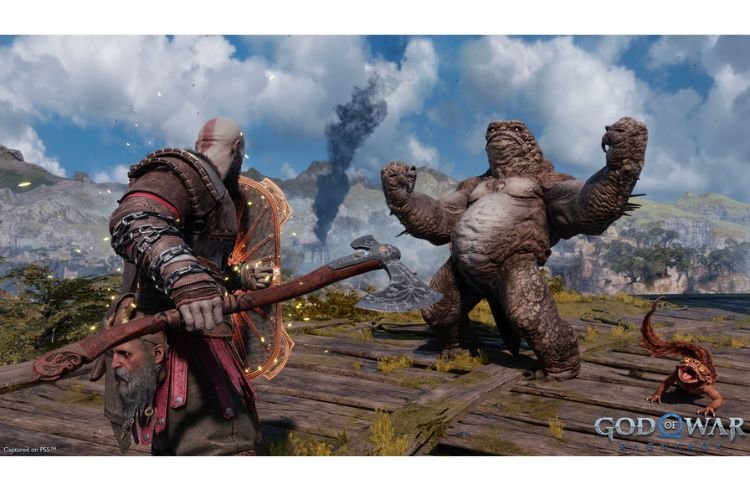 Well, although preloading a game before its release is a very handy feature, sometimes due to unknown issues, it might not function properly. However, the error is now fixed. Now that the game is released, you will not be encountering the pre-load error. This has been confirmed by players, so you don't have anything to worry about. Simply head to the PS Store, search for God of War Ragnarok, and install the game. The download and installation process can take quite some time, so make sure to be patient. Anyways, this was everything about the preload error in God of War Ragnarok. If you found this article helpful, share it with your friends.
Related: How to play PS5 games on PC using Remote Play App