God of War Ragnarok has been released recently for the PlayStation 4 and PlayStation 5 platforms. It is the prequel to the 2018 released God of War game and was much awaited by the fans. Since the game is new, players are not aware of many terms that are introduced in this installment. One of the terms that players don't know the meaning of, is Labour, or Skill Labour. If you also wonder what Labour means in God of War Ragnarok, then carry on reading this article to understand it.
Labour in God of War Ragnarok
By this time, you must have come across different kinds of skills that you can equip for your characters/weapons in God of War Ragnarok. However, there is a mechanism that lets you upgrade your skills, known as "Skill Labour".
Whenever you equip a skill in God of War Ragnarok through the skill tree, you get a chance of upgrading or leveling that skill up by completing skill labours for that skill. What Skill Labour means is nothing but to use a particular skill in combat and deal damage to opponents using that skill. The more damage you deal using a particular skill, the more its skill labour increases. You can see the progress of "Skill Labour" of a particular skill at the right side of the skill tree menu.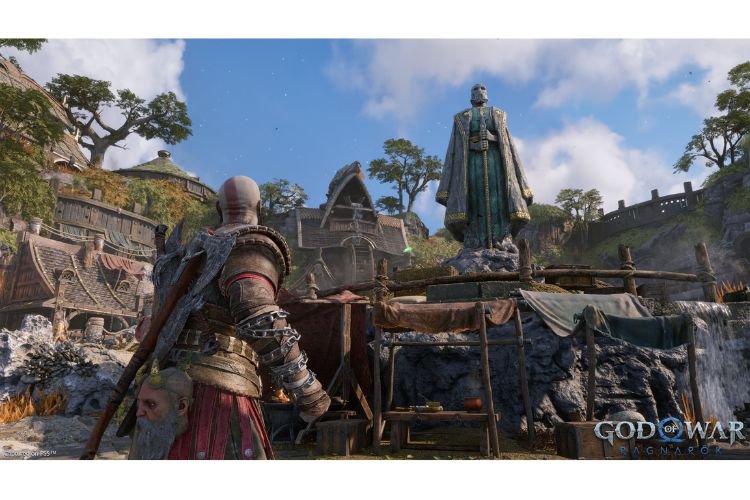 For instance, suppose you are equipped with the skill "Blazing Explosion I". Now, whenever you use this skill against opponents in this game and give them damage through it, you will farm "Skill Labour" of this particular skill that will eventually help you upgrade its tiers. Now, when you get an upgraded level of your skill, you must equip it, use it to farm its skill labour to further increase its tier. One of the most important things to note here is that you will also have to upgrade the level of the corresponding weapon. For example, in the case of Blazing Explosion I, you will also have to upgrade the "Blades of Chaos" weapon to be able to equip an upgraded level of Blazing Explosion skill.
So, this was everything about labour or say, Skill Labour in God of War Ragnarok. If you found this article helpful, share it with your friends.
Related: God of War Ragnarok: Best Skills to unlock