Cars have been a central point of every update that gets released in Xbox's flagship racing title, Forza Horizon 5. It is by far the most successful Forza game out there with more than 10 million copies sold worldwide. The photorealistic graphics, customization, bigger maps, and a lot of cars make it a delight to play. There are plenty of licensed cars that often make their debut and the conditions of unlocking them aren't difficult. Well, there have been plenty of leaks floating around the internet for cars that might arrive in upcoming updates including Series 13 and 14. Are you curious? Continue reading the article to know every detail about upcoming & new leaked cars in Forza Horizon 5 for both Series 13 and 14.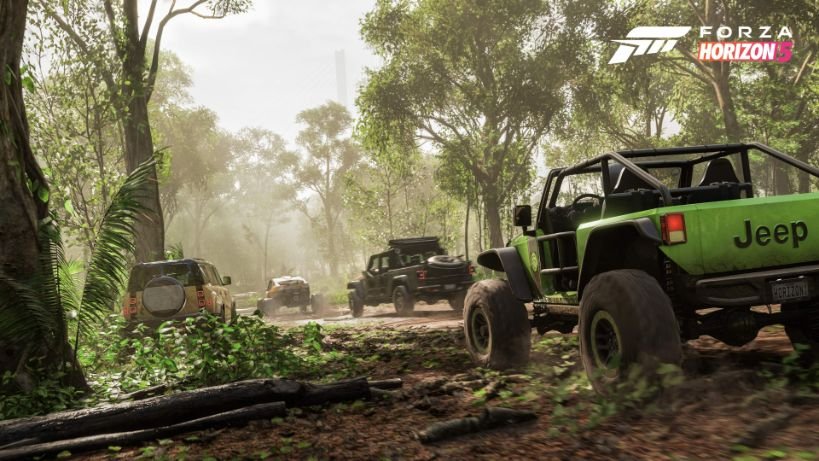 After investigating a lot through various sources including in-game files or prominent leakers that have come true for the most part, we managed to get a list of new leaked cars that have a chance of getting added to the game. It'll consist of Horizon festival playlist updates and other misc cars that we'll go into detail about. While the car's in-game files eventually roll out in FH5 updates, the timeframe of their release is difficult to determine.
Upcoming & new leaked cars in Forza Horizon 5 Series 13 & 14
Forza Horizon 4 is a good example of this where a total of 150 cars were leaked. However, only 80 of them actually made it in the end. That being said, we have narrowed down the cars that have a higher chance of making it into the final update. The 1985 Nissan Safari Turbo AD is one of the cars that might show up in the next update. If it does arrive, it'll likely come in the Series 13 Update. Another car that has a higher chance of appearing is Ford GTX1 2006. This car has been in FH3 and 4 and will arrive in 5 as well.
The third car that might arrive in the future is McLaren Artura. It is a new model that has recently come out and has a high chance of coming in the upcoming updates. The fourth car that may arrive is the Porsche 911 Turbo S 992. It is a very cool car that looks sleek and no doubt will be a delight to drive. The other cars that have a good chance of coming to the game are the Audi RS6 Avant 2021, Bentley Continental GT 2020, Cyberpunk 2077 car, and Lamborghini Huracan STO. The last two cars that might show up in the game are the Pininfarina Battista 2021 and the Lexus RCF GT 3 2016. Keep in mind that the cars mentioned here are based on speculation and leaks. So, ensure to take this information with a pinch of salt.
This concludes the article on upcoming and leaked cars of Series 13 and 14 in Forza Horizon 5. We hope that you enjoyed reading this article. Stay tuned for more updates about Forza Horizon 5, news, guides, and more at Digistatement.