EA Games continue to offer a stellar football experience and with their newly announced FIFA 23, fans are getting very excited over the fact that they are getting another new title in the FIFA 2K franchise. It is the newest entry that has new features added in the game that makes the gameplay more fun to play and will be the last game as EA is planning on ending its partnership with the governing body of football, FIFA, heading to a new era of football games and reintroducing it with the new name "EA Sports FC". If you're curious about the final FIFA game and its release date, we've put all the information in this article below for you. Continue reading the article to know about FIFA 23 and its release date.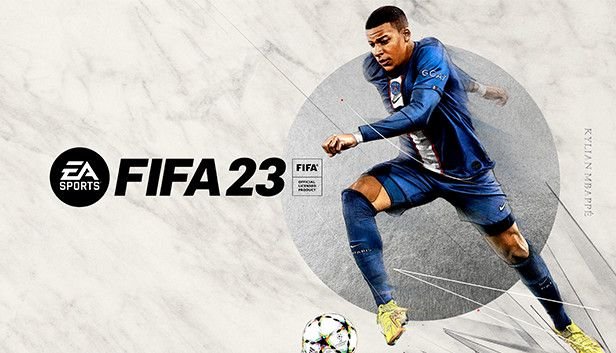 About FIFA 23
With a huge fan following, FIFA 2K games throughout the decades improved the football experience by a lot and featured some of the newest and most promising players like Lionel Messi and others. The current news of the partnership ending between both bodies like FIFA and EA certainly surprised many fans. The reputation that FIFA had built through collaboration with EA will deal a huge blow after the termination and it'll be quite difficult to come up with something incredible.
Features of FIFA 23
As a final game of the franchise, it has a few new things that aren't available in the previous iteration of the franchise like the introduction of the women's club team, new Hypermotion technology, physics system, and a much improved "intelligent dribbling" system, which sounds similar to what eFootball was planning for. The mo-cap animations have also been overhauled to replicate the real-life movement. To get new players familiarized with the basics, there's also a new training center that'll teach them the fundamentals of the game.
Teams in the new football game?
FIFA 23 roster will have a total of 19K players with more than 700 teams, 100+ stadiums, and over 30 leagues. The licenses consist of CONMEBOL Libertadores, UEFA Champions League, Premier League, LaLinga Santander, and many more. The interesting fact about EA is that it will continue to license them in the future without the FIFA name associated when the termination takes place.
When is the Release Date of FIFA 23?
While we are saddened by this move by EA, we have no doubt things will work out for the best, and FIFA 23 will once again enamor the fans with much-improved gameplay, new teams, and features. FIFA 23 is scheduled for an official release on 30th September 2022.
We hope that you enjoyed reading this article, stay tuned for more updates at Digistatement.