There are many F1 Manager 22 players who are in love with the game. And, obviously, who would not be? F1 Manager 22 has so many popular features including enhanced visuals and life-like gameplay. But, you will be able to witness the thrill and fun of managing F1 rosters when you will be able to launch the game. What if the game does not even launch?
There are many players who are reporting the game is not launching on their system. If you are among the victims of such an issue, then you have come to the right place. In this article, we will be covering all the details regarding the fixes and workarounds related to the unable to start the game error in F1 Manager 22. Keep reading the article further for more details.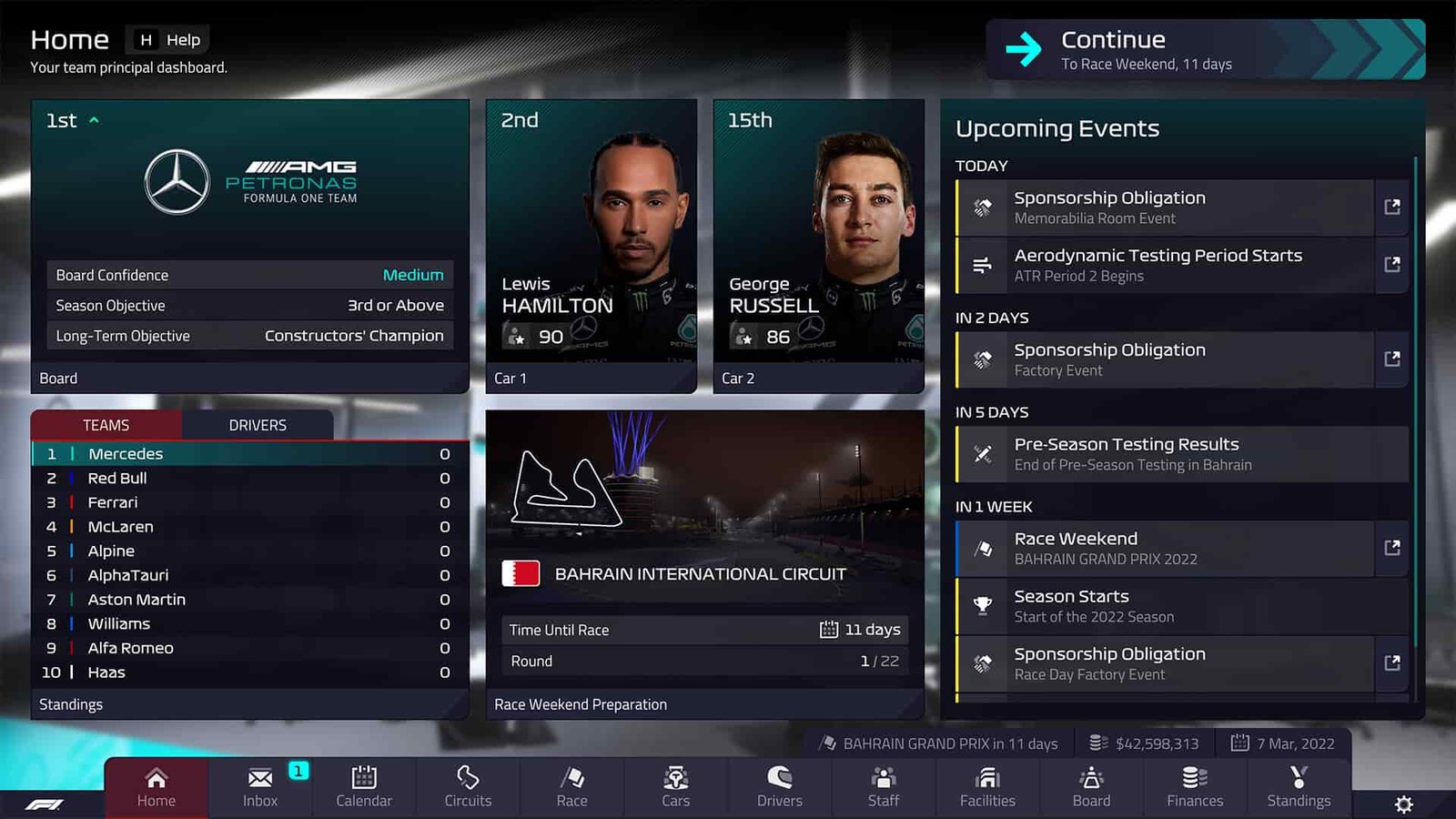 F1 Manager 22 unable to start game error: How to fix it?
You can try restarting your system to fix the stuck at a particular frame, or being stuck on a black screen issue in F1 Manager 22. This is the most basic fix which usually bypasses such errors. It is so because the game's temporary cache gets deleted and when you launch it after a fresh restart, the error disappears.
A user named Art on the Steam community discussion mentioned that going to the Launch options of the game via Steam and entering the code- "nohmd" fixed the issue for him. You can consider trying this method, by heading to Steam>Library>F1 Manager 22. Now, right-click on the game, then go to Properties. Here, under launch options, enter the given code and save the changes. After this, launch the game.
However, one of the major solutions for this problem is hidden in your system only. It is not the game's fault in various cases. The most effective solution for this problem is that you can try updating your Windows version. Try upgrading your windows to the latest version of Windows 10/11 to play the game without any hiccups. It is so because there are many players who have verified that the problem was with the Operating System Version Compatibility rather than with the game.
So, this was all about the fixes and workarounds related to the unable to start the game error in F1 Manager 22. The best solution is to upgrade your Windows version to Windows 10 or 11 if you are using an older version of Windows like 7/8/8.1.
We hope this article was able to provide you with all the information you needed. Keep following DigiStatement for all the latest gaming-related updates.