If you have been following the whole female football scene, Ada Hegerberg is a name that might resonate with you. The first-ever recipient of the Ballon d'Or Féminin. If you think about it, that makes her the first Norwegian player to win the prestigious award, even before Haaland, albeit in the female category. With her presence in EA Sports FC 24, players were eager to experience her skills and gameplay firsthand. Unfortunately, the arrival of Ada Hegerberg brought with it an unexpected hiccup. Yes, we are talking about the skill move bug. What this does is make the player lose control of the ball whenever they use Ada's skills, and eventually run away from it. While the bug may make you laugh for some time, it does not do justice to the talent of the player. So, the next thing you may try is finding out ways to fix this bug and having Hegerberg perform her skills, showing her finesse on the ball rather than running away. So, is there a fix to this bug?
In competitive gameplay, most players look forward to controlling the athletes with high dribbling, pace, and other game-changing stats. With 89 shooting and 86 dribbling, Hegerberg's stats are enough to make a difference on the pitch. So, when a bug like this occurs, it might make you want to rage. And why wouldn't you, after losing the ball on the final third to a lowly-rated defender, only because your character has a bug while performing a skill? Naturally, this bug with Ada Hegerberg has left players scratching their heads as they try to master her skills, only to find their efforts thwarted. Continue reading for more details on it.
EA Sports FC 24 Hegerberg Skill Move Bug: Is there any fix yet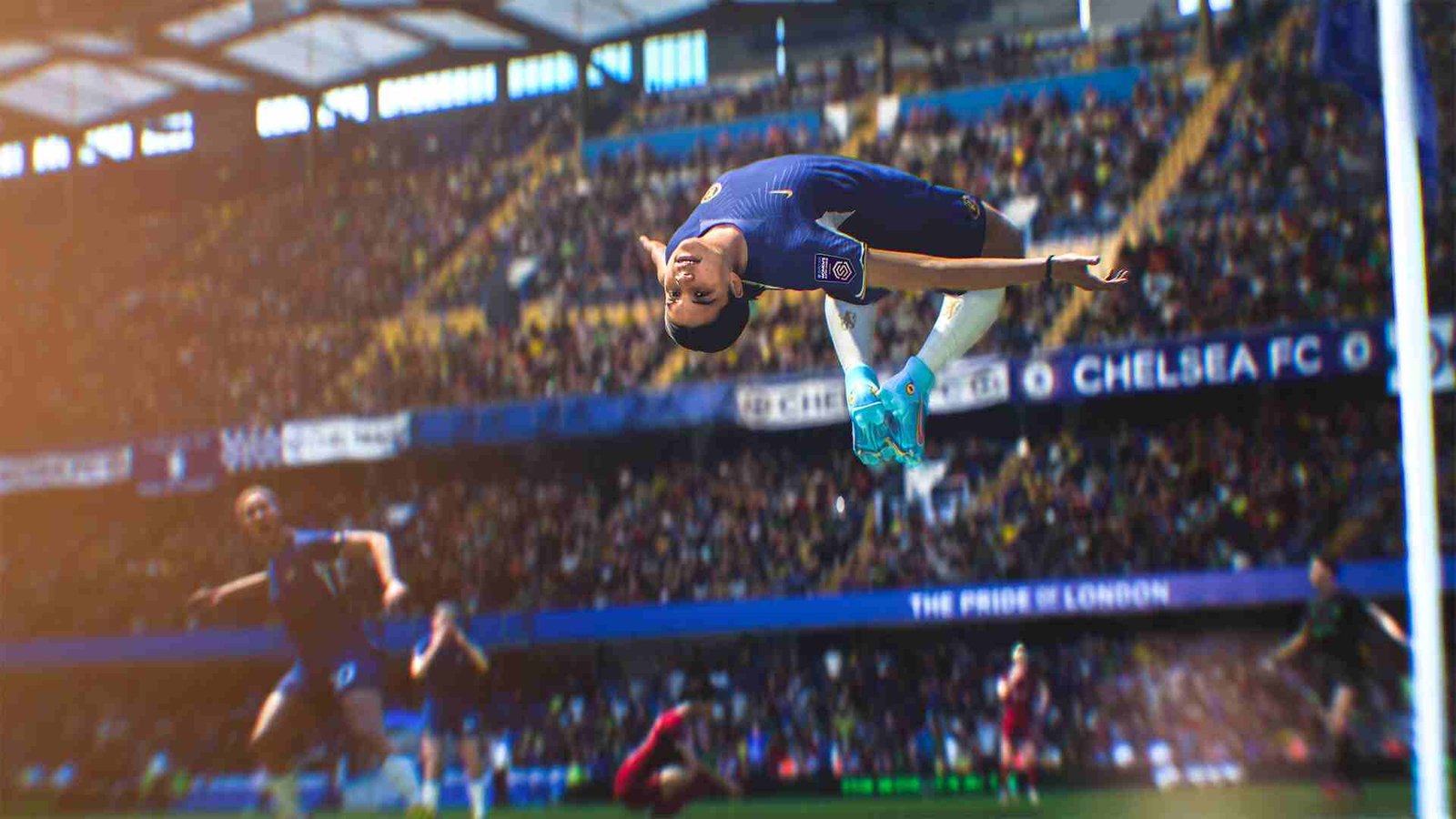 Getting straight to the point, there is no official fix for this bug. However, the developers did acknowledge the issue and had some words to share. Considering EA and its infamy with leaving players stranded with bugs, even an acknowledgment is an improvement, or so many would say.
We are investigating an issue impacting the Ada Hegerberg Player Item. Players who have this Item in their active Squad will not be able to start a match until the Item is removed from the Squad.

A card has been created on the EASFC Tracker which you can follow for updates.…

— EA SPORTS FC Direct Communication (@EASFCDirect) September 25, 2023
Devs Response
Through their official Twitter account, EA SPORTS FC Direct Communication, the team informed players that those who had Ada Hegerberg's Player Item in their active squads would not be able to start a match until the problematic item was removed from their squad. Additionally, EA Sports FC created a card on the EASFC Tracker, an online platform where players can follow updates on various issues within the game. Furthermore, players who had used Ada Hegerberg's Player Item in the Ultimate Draft mode had their drafts reset, and they were promised Draft Tokens as compensation. These Draft Tokens were sent to impacted players in-game as a gesture of goodwill.
Workarounds?
Well, there is no workaround to this bug other than to wait for the full release of the game. Hopefully, the Day 1 patch after the game's full release might fix this issue for good. Other than that, to bypass the Ada Hegerberg Skill Move Bug, simply remove her Player Item from your squad, including substitutes and reserves, before attempting to start a match.
And that is all the information we have on this bug in EA Sports FC 24. We hope all your doubts have been cleared. Now, for more reads like this on all the latest games, make sure to bookmark DigiStatement. And while we are on the topic of EA Sports FC 24, click here if you are facing cutscene lags and stuttering issues in the game.