In Cities Skylines 2, where urban planning and city management skills are put to the test, the struggle to strike a balance between growth and environmental preservation is ever-present. A thriving metropolis doesn't come without its challenges, and one of the most significant hurdles is addressing the pollution that can plague your city. Ground, air, and water pollution are three formidable adversaries that can hinder the progress of your city and compromise the well-being of its citizens. But don't worry, because we are here to share some effective strategies to combat these environmental threats.
In Cities Skylines 2, your city's development often leads to the generation of pollution. Ground pollution results from various sources, including industry and waste facilities. Air pollution is primarily caused by power plants and industrial zones. Water pollution, on the other hand, stems from improper sewage management and wastewater disposal. As your city grows, these types of pollution can become pervasive, causing a plethora of problems, from health issues for your citizens to, in the worst cases, a mass death event. Managing these forms of pollution is crucial to ensuring your city's continued growth and prosperity.
Cities Skylines 2 (II): How to remove Ground, Air, & Water Pollution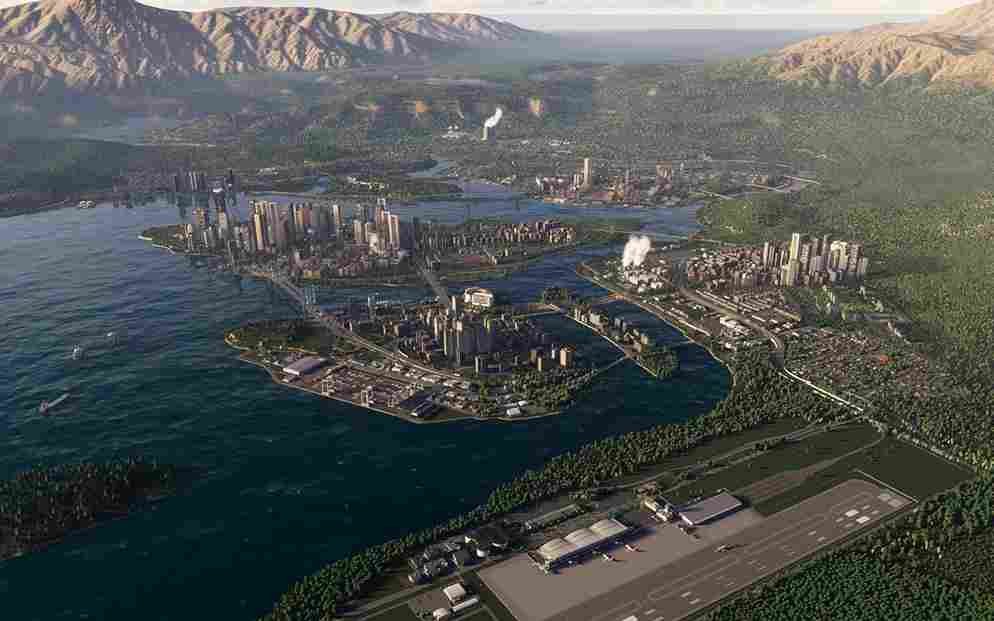 To address the environmental concerns in your city, it's essential to employ a set of strategic measures that target ground, air, and water pollution separately. Each type of pollution requires unique methods for mitigation. Here's how to handle them:
Ground Pollution
Replace Power Sources: Transition to cleaner and less polluting energy sources, like solar power plants. By phasing out coal or oil power plants, you can significantly reduce the ground pollution they generate.
Rezone Polluted Areas: Relocate industrial zones and other high-pollution buildings away from residential and commercial zones to minimize exposure to ground pollution.
Industrial Waste Processing: Incorporate Industrial Waste Processing facilities into your city's infrastructure. These facilities help mitigate ground pollution generated by industry and waste.
Water Pollution
Wastewater Treatment: Integrate Wastewater Treatment Plants into your city's utilities to purify sewage and wastewater, preventing water pollution.
Proper Sewage Management: Ensure that sewage pumps and lines are correctly placed to direct sewage away from water sources, preventing contamination.
Avoid Overlaps: Be vigilant about the positioning of sewage and water pumps to avoid overlapping areas where sewage could leak into clean water sources.
Air Pollution
Renewable Energy Sources: Shift to cleaner energy sources like Solar Power Plants to reduce air pollution.
Distance from Residents: Keep high-pollution structures, such as Coal Power Plants, away from residential areas and other populated areas.
Wind Awareness: You need to be mindful of wind direction within the game and place high-pollution facilities strategically to avoid the dispersion of air pollution toward residential zones.
And there you have it! By implementing these pollution control strategies, you can significantly improve the quality of life for your citizens and keep pollution levels in check. Getting rid of pollution becomes all the more necessary when you consider a mass death wave that can wipe out your population. And if you are already dealing with a death wave, here is our guide to getting rid of it! Anyway, before you leave, make sure to bookmark DigiStatement for more reads like this!