In the bustling virtual world of Cities: Skylines 2, players are left with the grand task of raising a city from the ground up—a metropolis that thrives and flourishes under their guidance. This city-building simulator offers an expansive canvas for creative expression, where every road laid, infrastructure built, and zoning decision made shapes the destiny of an entire urban landscape. However, with the limitless potential for growth and development comes the sobering responsibility of averting mass deaths. And apparently, a lot of players are witnessing their thriving population getting wiped out due to mass deaths. So, how do you prevent it? Well, as always, we are here to guide you!
Just like in real life, mass deaths in Cities: Skylines 2 can be attributed to various factors, including garbage buildup, sewage backup, citizens spending too much time near dead bodies, insufficient medical coverage, power outages, and the natural progression of old age. These interconnected issues, when left unaddressed, can trigger a devastating cycle of mortality in your virtual city. So, is there a way to stop it? Continue reading to know.
Cities Skylines 2 (II): How to Stop Mass Deaths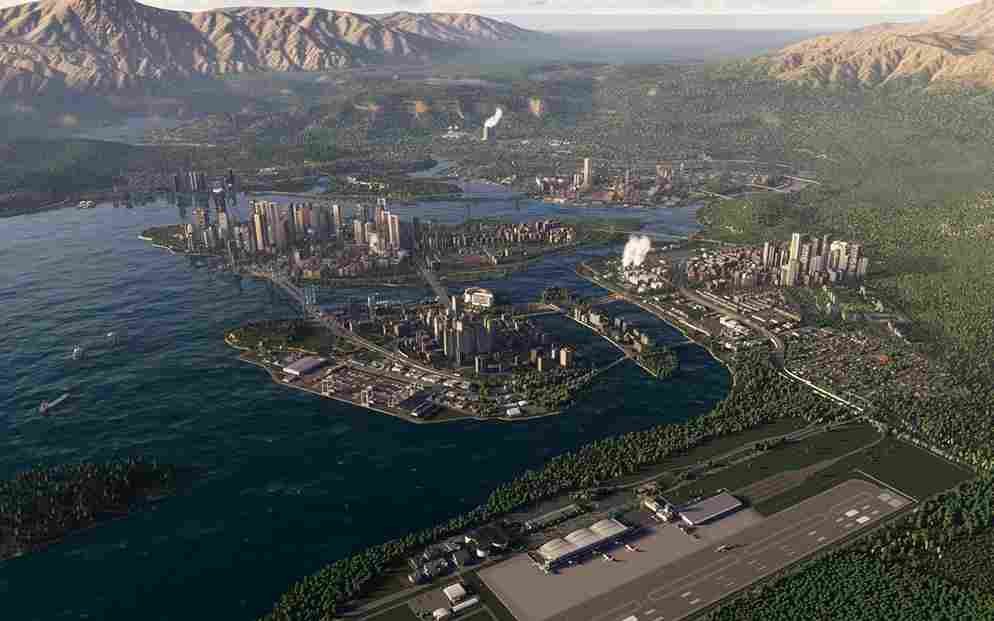 So, to prevent mass deaths, players must navigate the game's complex systems much like a real-world mayor would manage a thriving metropolis. You will need to pay attention to all the nitty-gritty and make sure things are in order. Here are some strategies that will help you prevent a mass death wave from wiping your city off its residents.
Check Sewage Outlet
Waste management is fundamental to a healthy city. To avoid sewage, make sure to remove any underground pipes that no longer serve any purpose. This will ensure that waste is efficiently processed and disposed of, reducing the risk of contamination and health issues.
Check your City's Garbage Disposal
An effective waste management system is essential for a clean and thriving metropolis. Incorporate incineration, recycling, and landfill facilities to efficiently manage garbage disposal. Keep garbage trucks running diligently to maintain a clean and sanitary environment for your citizens.
Check the traffic
Traffic congestion can lead to delayed emergency responses, especially for medical services. Optimize your city's road layout and invest in public transportation to ensure smooth traffic flow. Efficient traffic management guarantees quicker response times in critical situations, saving lives.
Create Public Service Districts
Designate specific districts in your city for public services like healthcare and education. By making these facilities accessible throughout the city, you ensure that citizens have easy access to vital services. This proactive approach enhances the overall well-being of your population.
Ensure Uninterrupted Water and Power Supplies
Healthcare facilities heavily rely on continuous water and electricity supplies to function effectively. To prevent mass deaths due to healthcare disruptions, maintain a stable power grid and water infrastructure. Reliability is crucial to ensuring that medical services operate seamlessly.
Making More Cemeteries Available
Cemeteries play a vital role in maintaining the city's health and sanitation. Strategically distribute cemeteries, expand their capacity when needed, and ensure proper maintenance. This prevents the accumulation of deceased bodies, which can lead to health hazards and further deaths.
Embrace the wave
At last, waiting out the deaths may be the only strategy left for you, especially if other measures have been taken but the situation remains challenging. Just wait, allowing time for the city's services and infrastructure improvements to take effect gradually.
With those strategies, you should be able to prevent another mass death event while building your dream city in Cities Skylines 2. Now, if you found this guide informative, make sure to bookmark DigiStatement for more such reads. And before you leave, here is a guide on how to enable/disable radio in Cities Skylines 2.