The all-new season of Call of Duty: Mobile is around the corner. According to some leakers, season 3 will kick start this week. And COD fans juts can't wait for the new content that is going to drop in the game.
Well, in our recent Call of Duty: Mobile posts, we have covered all the leaked information, like the upcoming Weapons, Maps, Operators, and a lot more. If you are interested, you can visit the link mentioned below to check out related posts.
---
---
Activision has also teased some content that will be available with the season 3. First of all, the publisher announced the new map called "Scrapyard" and shared an image too. And recently, a new battle royale mode has been teased.
The developer teased the all-new Call of Duty: Mobile Season 3 – Warfare Mode today. According to several players, they saw a new banner which says, "Warfare is Coming."
So, what exactly is the new Warfare mode in Battle Royale? Well, they are no official details for this one. But, we are expecting it to be the new 20v20 Battle Royale mode that we mentioned in our earlier article.
---
---
The new Warfare mode is just a battle royale, which will be played among 40 players on the same map. And there will be only two teams, which will pit 20 players on each team to fight and survive.
We have covered the in-depth details of the new Warfare Mode in our previous article. Make sure to check out the post. The link is mentioned below, visit the link to read now.
---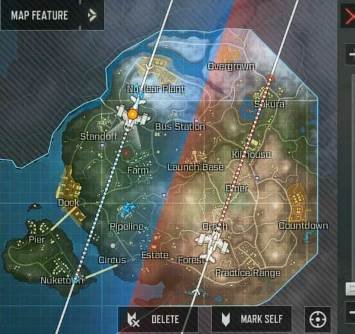 ---
Coming on to the release date of new Warfare Mode in Battle Royale. The release date is not officially announced yet, but we are expecting it to roll out with the new Season 3 of Call of Duty: Mobile.