Armored Core 6 is finally out, and players already have queries about the game. With its intense single-player campaign and multiplayer PvP gameplay, no wonder the game is blowing up. Now, with the popularity of the game comes queries, and there are players who want to know how to heal in the game, while there are others who are looking to change or switch the matchmaking server region. Now, since you clicked on this article, you probably want to know how to switch between the various available servers in the game. Well, in that case, you have landed on the right page. In this article, we will share details on how to change/switch servers in AC6.
Armored Core 6 offers an engaging multiplayer experience where players can engage in battles with others from around the world. There are a lot of players pouring in right now to try out the game, and to ensure a smooth and optimized multiplayer experience, the game allows you to switch between different matchmaking servers based on your preferred region. This guide will walk you through the process of changing the matchmaking server in Armored Core 6. So, if you want to learn how to do so, keep reading until the end for more details.
Armored Core 6 (AC6) Fires Of Rubicon: How to change/switch Matchmaking Server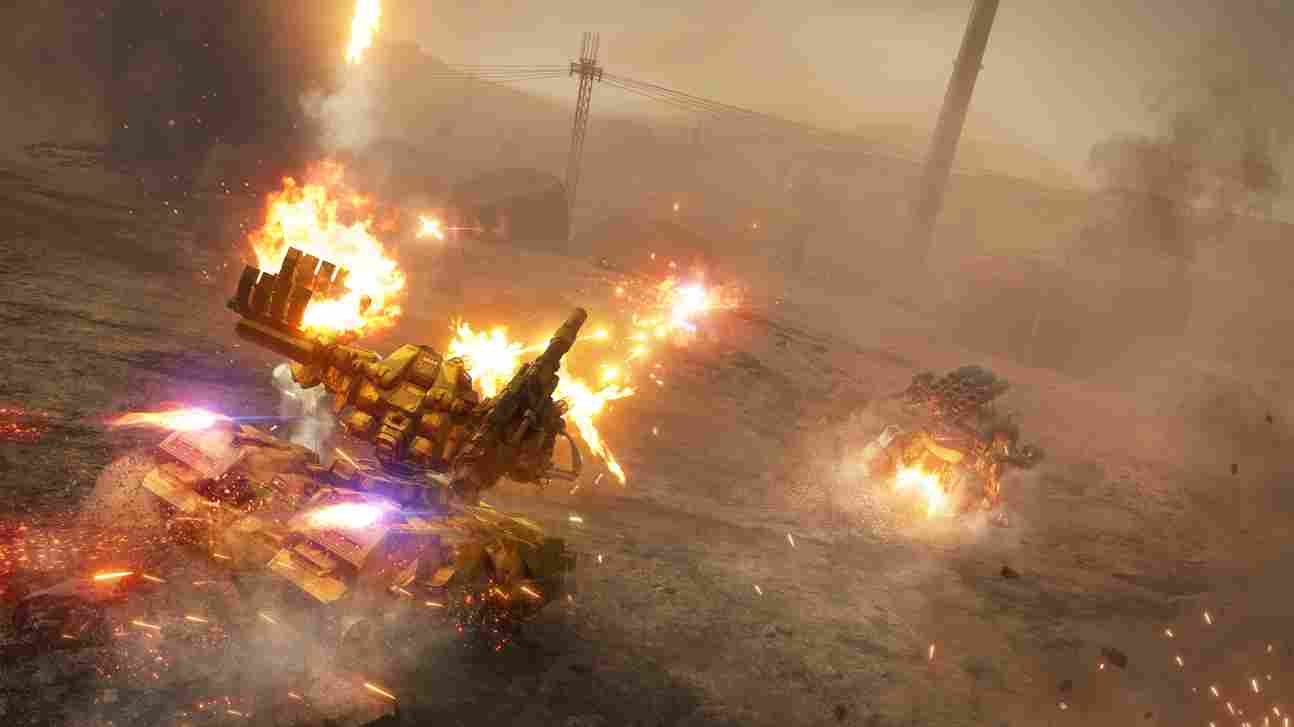 Now, changing the servers in Armored Core 6 is very easy and can be done through the in-game settings. Specifically through the network setting options in the game. But if you are struggling to do the same, do not worry; we have got you covered. Just follow the simple steps given below, and you will be switching servers in no time.
Steps to Change Matchmaking Server:
Boot Up the Game: Start Armored Core 6 and reach the main menu.
Access System Menu: From the main menu, navigate to the System Settings menu. This can often be found under a menu option labeled "Settings" or "Options".
Enter Network Settings: Within the System Settings menu, you'll find an option called "Network Settings". Select this option to proceed.
Select Matchmaking Region: Within the Network Settings menu, you'll have the option to choose your preferred matchmaking region. The available options include Global, Japan, North America (West), North America (East), and many more.
Confirm and Save: After selecting your desired matchmaking region, confirm your choice and save the settings.
Why Change Matchmaking Servers?
Different matchmaking servers are designated for various regions. Now, by switching servers, you can potentially find players closer to your geographical location, reducing latency and enhancing your overall multiplayer experience. The driving factor for changing servers will be your in-game ping. Generally, you will want to play on a server where your ping is the lowest. So, try changing the servers and checking which one provides the least latency based on your location.
Well, there you have it. That is how you can change/switch servers in Armored Core 6. We hope this was helpful. For more guides and tutorials like this on all the latest games, be sure to visit DigiStatement regularly. And while you're here, click on this link to learn how to fix the infinite loading screen issue in the game.