Bandai Namco and Fromsoftware have finally released Armored Core 6. The gameplay typically involves piloting your mech through different environments, engaging in battles against other mechs or enemies, and completing missions to earn rewards and upgrade it. Even with the "very positive" reviews on Steam, there are certain bugs and issues in the game that many players are currently dealing with. That said, in this guide, we will be taking a look at the Infinite Loading Screen issue in Armored Core 6 and share some potential workarounds to fix it.
The issue that players are experiencing occurs when starting a new game and selecting settings, then encountering an infinite loading screen with a red pulse wave in the lower right corner. This signifies that the game is stuck in a loading loop, preventing the players from progressing further. If you are encountering the same problem, continue reading until the end.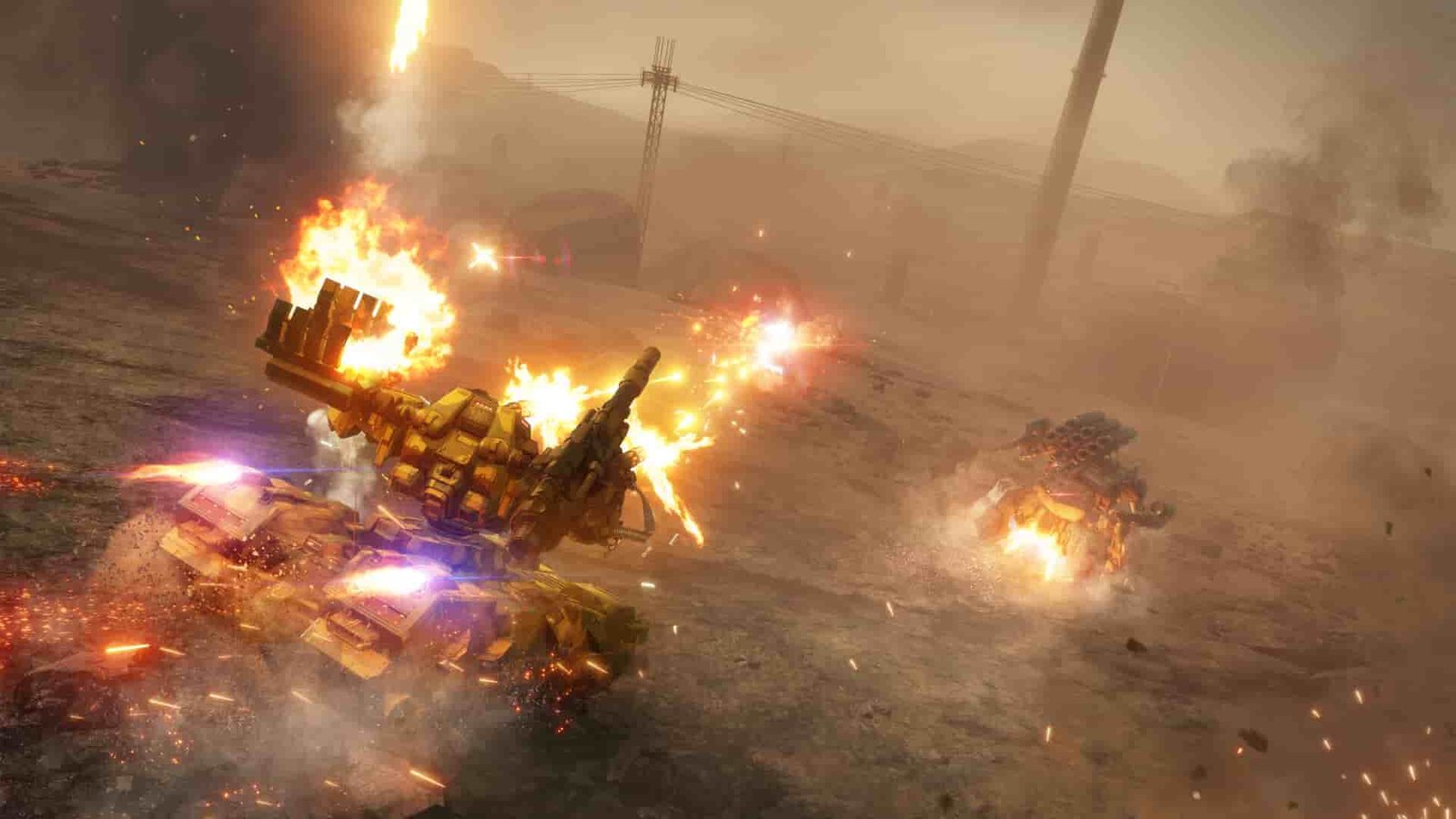 Armored Core 6 (AC6) Fires Of Rubicon Infinite Loading Screen issue: Is there any fix yet
Unfortunately, there is no official fix for this issue as of now. So, naturally, a lot of players have taken up online forums to discuss the matter, sharing potential workarounds for it. We have listed some of these workarounds that have fixed the issue for other players. So, make sure to give them a try.
Restart
First things first, try the good old restart workaround. Close the game, shut down your PC, and let it rest for some time. After that, boot your PC and launch the game. If luck favors you, this simple workaround will be enough to get past the infinite loading screen.
Verify Files
Some players have claimed that a normal verification of the game files did the trick for them. So, to verify the game files for Armored Core 6, all you need to do is open the Steam client and right-click on the game from your Library. After that, click on the Properties option and select the Installed Files tab, where you can find the option to verify the integrity of game files. Select the option and wait until the scan is complete. Now, launch the game and check if the issue persists.
Update your GPU drivers
Another user points out that the issue might be related to outdated GPU (Graphics Processing Unit) drivers. So, if you are encountering this issue, ensure that your GPU drivers are up-to-date. Outdated drivers can be the primary cause of this issue. Head to the official website of your GPU manufacturer (Nvidia or AMD) and look for the model you use. If a driver update is available, download and install it. With your GPU drivers up to date, it is time to check if the infinite loading screen still persists.
Clear heavy background processes
Press CTRL + Shift + ESC to open the Task Manager. Go to the Processes tab, locate resource-intensive third-party applications that are unnecessary, and right-click to choose End Process. Be cautious not to terminate system-related processes to avoid potential crashes. This can help optimize your system's performance during gameplay. A player also recommended disabling the Logitech Ghub software, which fixed the issue for them. So, consider disabling/uninstalling such programs, and also make sure that programs like MSI Afterburner or any other overclocking applications are not running in the background.
Change FPS and lower in-game settings
Some players were able to fix the infinite loading screen issue by adjusting their in-game settings. So, if you are able to load into the game, head to the Settings menu and select the Graphics Settings tab. Here, find the Limit Frame Rate option and set it to 60. After this, select the Quality Settings option and set it to Low. Save the changes, and then check if the issue persists.
Reinstall/Wait for an update
The last thing to do is reinstall the game completely. Perhaps a clean installation will address these issues for you. If that fails as well, then the only thing left to do is wait for the developers to release an official fix. Since the game was recently released, a patch/update will surely be released in the future to fix most game-breaking bugs, including this one. But hey, these are just speculations and should be taken with a pinch of salt.
Well, these are all the potential workarounds to fix the infinite loading screen bug in Armored Core 6. We hope this guide was helpful. For more guides and tutorials like this on all the latest games, stay tuned to DigiStatement. Also read: Armored Core 6 (AC6) Fires Of Rubicon: How to heal