When playing a story mode game, it is quite important to save the progress that you have made. A Plague Tale: Requiem is the recently released action-adventure story mode game developed and published by Asobo Studio and Focus Entertainment, respectively. This game is a sequel to the award-winning adventure game, A Plague Tale: Innocence. Since it is a new game, many new players wonder how they can save the game's progress. If you are also thinking that how to save game progress in A Plague Tale Requiem, continue reading this article till the end to learn how to do it.
A Plague Tale Requiem continues the story from where its predecessor left. Amicia and Hugo travel far south to start a new life and control the curse of Hugo. The siblings have to struggle really hard to survive and fight using a variety of weapons, tools, and unearthly powers to battle against the army of millions of devouring rats. Discovering new powers, and combining them with the tools you can craft are some of the certain activities that you will be doing during this game. The overall visual fidelity of this game is stunning. The story of this game is also amazing and is getting good reviews. Coming back to our main topic, here is everything you need to know about saving game progress in A Plague Tale Requiem.
A Plague Tale Requiem Save Game Progress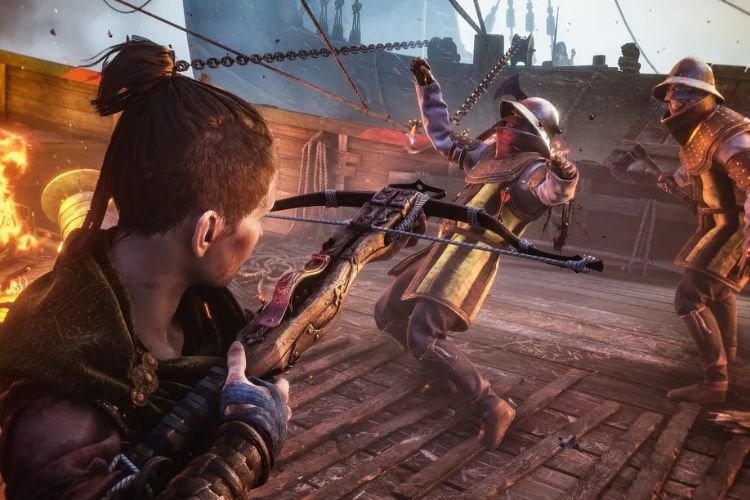 If you have played this game more than once, you must be aware of the fact that there is no separate feature for saving the game manually. In fact, this game automatically keeps on saving the progress that you have made as soon as you move to a new location. This feature is quite helpful as no progress is lost due to the unexpected shutdown of the computer or any other device. Wherever you will leave, the game will resume from that particular part when launched again. So, there is no need to worry about your progress. But, you need to make sure that you cross a particular checkpoint before quitting, or else, you will be starting from the last saved checkpoint.
So, this was everything about saving progress in A Plague Tale Requiem. If you found this article helpful, share it with your friends. However, if you are facing issues like Not Launching, Crashing, Black Screen, and Freezing on your PC, then you must read this article to resolve everything.