Issues like the game not launching, crashing, Black Screen or Screen Freezing can occur due to multiple reasons in the newly released A Plague Tale Requiem game. So, resolving these issues becomes very important to enjoy the game to its full glory. These issues are quite common with almost every game, but this guide is dedicated to the recently released game, A Plague Tale Requiem. If you are also facing such issues while playing this game, then continue reading.
Fixes: A Plague Tale Requiem Crashing, Not Launching
1) Restart the PC
The first thing that you might want to try is just to do a simple reboot of your PC.
2) Verify the game files: 
Verifying game files will delete all files that are corrupted which is probably causing such issues. After that, it will download them again. Go to Steam > Library > A Plague Tale Requiem > Properties> Local Files > Verify Integrity of Game Files. If you have used Xbox app for installation, then go to your Library > A Plague Tale Requiem > Manage > Files > Verify and Repair.
3) Disable Gsync and Vsync :
If you are facing the Black Screen issue in the game while using an Nvidia GPU, disable both Gsync and Vsync in the Nvidia Control Panel. Also, you can press "ALT + TAB" or "Alt + Enter" to fix this issue.
4) Clean Installation of Graphics Drivers: 
If you are using an NVIDIA graphics card, install the latest graphics driver by following this link. If you are using an AMD graphics card, head to this link.
5) Allow the game .exe file to your antivirus program:
Go to Windows Search Bar, type "Virus and threat protection" and hit enter. From here scroll to the bottom and select "Manage Ransomware Protection". Click on "Allow an app through controlled folder access" and then "Yes" to allow. Click on the "+" icon and browse to the game installation folder to add the game's .exe file to the list. Launch the game to see if the issue is fixed.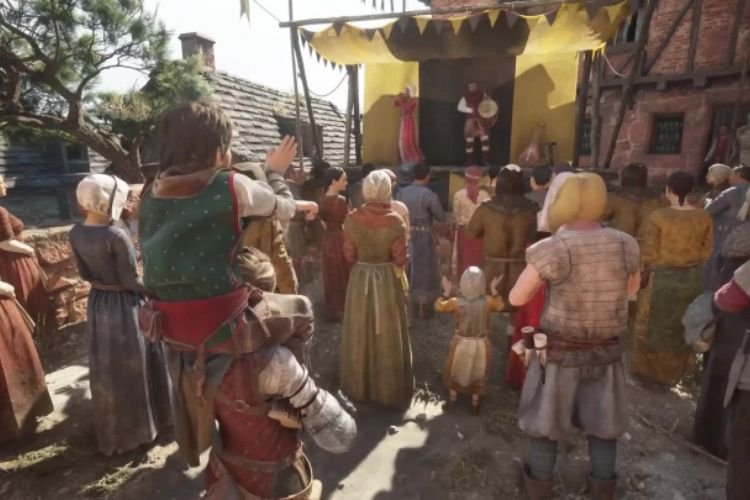 6) Unplug all extra devices:
If you have connected multiple USB devices like an extra monitor or any other device, make sure to unplug them.
7) Put -dx11 or -dx12 in launch options:
Open Steam > Library > A Plague Tale Requiem > General > Launch Options. Here, type "-dx11" or "-dx12" in the space given. If this does not work out, you can remove this command and leave the space empty again.
8) Run the game as administrator:
Right-click on the game's icon and select "Run as administrator".
9) Run on Dedicated Graphics Card:
Open the Windows Search Bar, search "Graphics Settings" and hit enter. Here, type "A Plague Tale Requiem" in the search box and add it to the list. Now, open Options and make sure that the "High Performance" option is enabled.
10) Install Visual C++ files: 
Go to this link and install the X86/ X64 versions of Visual C++ files. Click on the "Install" or "Repair" option whichever is displayed to install these files.
11) Disable Overlays of all kinds: 
If you use any kind of overlay such as Discord, Steam, Xbox Game Bar, etc., then make sure to disable them before launching the game.
12) Update Windows to the latest version: 
Search "Update" in Windows Search Bar and open it. Now, check if there are any updates available. If yes, update your system to the latest version and then run the game.
13) Lower the in-game Graphics and Video Settings:
You can also try lowering the graphics and video settings of the game. If this does not help, try switching to Windowed mode from the Fullscreen mode.
14) Reinstall the game:
Now that you have tried everything, uninstall the game and then reinstall it on another drive (preferably SSD) to see if it fixes the error.
So, this was everything about fixing the not launching, crashing, Black Screen, or Screen Freezing issues in A Plague Tale Requiem. If you found this article helpful, make sure to share it. Also, follow DigiStatement for more such guides.