Rally racing is a fantastic sport. WRC Generations has been successful in capturing the thrill of such an engaging sport. Unfortunately, a lot of players have been running into an issue where the game is crashing while running on their systems. This is very disappointing for a series that has produced some really awesome games. While crashing issues might occur due to a lot of reasons, folks are unable to pinpoint them. It is possible that your system is not powerful enough to run the game or it is running into some other bugs. Well, if you are looking for more information as well, then you have come to the right place.
WRC Generations is an amazing racing video game. It sets itself apart from other titles in the genre by being realistic in terms of car mechanics. This means that the cars look, sound, and perform how they would in real life. The best way to enjoy the game is by using actual racing simulation equipment. This will allow you to have the full rally racing experience. But as we said before, some players have been unable to do so due to the crashing issue. Fortunately, the developers know about the problem and are working on a permanent fix. But until then, you can try some other workarounds to get rid of it.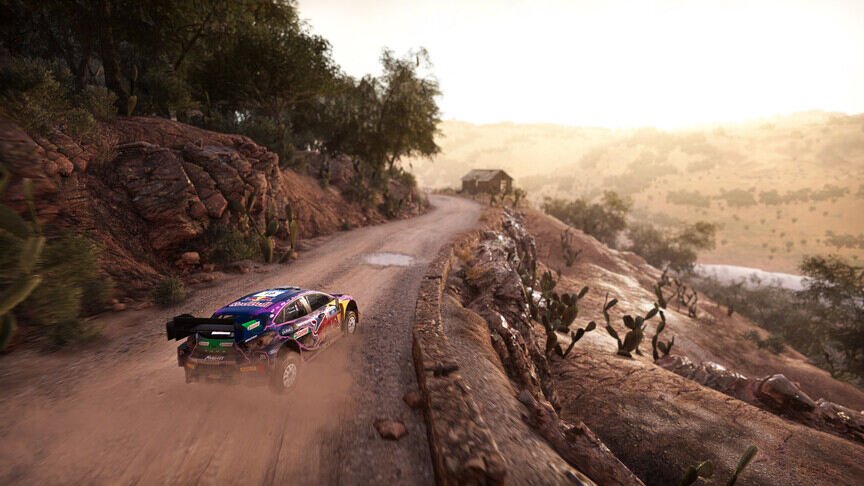 WRC Generations Crashing, Not Working Issue: How to fix it?
As we mentioned above, the developers have provided the players with some fixes and workarounds that might help resolve the issue. We have mentioned them below for you to try. So without further ado, let us begin.
1) Restart your system-
The first step is to reboot your PC. This will resolve any bad temporary issue that might be causing the game to crash. Once you do this, launch the game once again and check if the issue persists.
2) Update GPU drivers-
Outdated GPU drivers are known to cause a lot of unforeseen issues. So, it is possible that your drivers are crashing the game. We recommend visiting NVIDIA's or AMD's website and downloading the latest version of your GPU drivers.
3) Check minimum system specs-
Your PC will need to meet the minimum system requirements in order to run WRC Generations. You will need an Intel Core i5-2300 or AMD FX-6300 processor, 8 GB RAM, NVIDIA GeForce GT 1030 or AMD Radeon R7 360, and 47 GB available space at least to run the game on your system.
4) Verify game files-
Sometimes, corrupt game files can also trigger all sorts of issues. In these situations, you can simply go to Steam and head over to the Library. Here, right-click on WRC Generations and then go to Properties. Next, click on the Local Files tab and then click on Verify Integrity of the Game Files option. This process can take some time so be patient.
5) Check Antivirus/Firewall-
Your antivirus or firewall programs can also sometimes block game files. So, make sure to check if any of the game files are blocked and unblock them. You should also add WRC Generations to the whitelist in order to prevent this situation in the future.
6) Check your peripherals-
The developers have ensured the players that their racing peripherals are fully supported in the game. But, if your equipment has outdated firmware, then it is possible that it is causing the game to crash. So, it is highly recommended to update the firmware of all your racing peripherals and then launch the game. Also, make sure that Steam Input is disabled for the game while you are using these peripherals.
7) Update your Windows-
Similar to outdated game files and GPU drivers, it is necessary to keep your Windows up to date as well. So, make sure that you don't have any pending updates, and then try playing the game once again.
So, these were some methods that might fix the issue for you. But, if the problem persists, then we recommend contacting Customer Support for further assistance. Well, this brings us to the end of this article. We hope that you found it helpful. Stay tuned to Digi Statement, and happy gaming.