If you also wonder how to level up fast in Wo Long Fallen Dynasty, then you are at the right place. Wo Long Fallen Dynasty is the recently released action role-playing game from Team Ninja and Koei Tecmo. This game faced some harsh initial days as it was filled to the brim with many bugs and issues, resulting in quite a few negative reviews. But eventually, things are starting to look better. Anyways, many players are interested to know how they can level up fast and get more XP in the game. Well, we are here to share all information on the same.
Wo Long Fallen Dynasty Level Up Fast and Gain XP
In Wo Long Fallen Dynasty, you require Genuine Qi points to increase your level. Collecting Genuine Qi not only helps you level up faster but also gain XP points. You can level up one of five virtues to improve your stats. As the level you're unlocking increases, more Genuine Qi will be needed. Let's see how to get more Genuine Qi and gain XP.
1) Search the Battlefield
Since respawned enemies drop Genuine Qi shards after getting defeated each time, defeating them again is the most effective way to gain experience. Genuine Qi shards are also utilized to level up.
2) Play with other players
It is simpler and quicker to clear runs when playing with others. Genuine Qi is available for you to claim when other players beat foes. Having a large number of players in your team even makes boss encounters easier to win.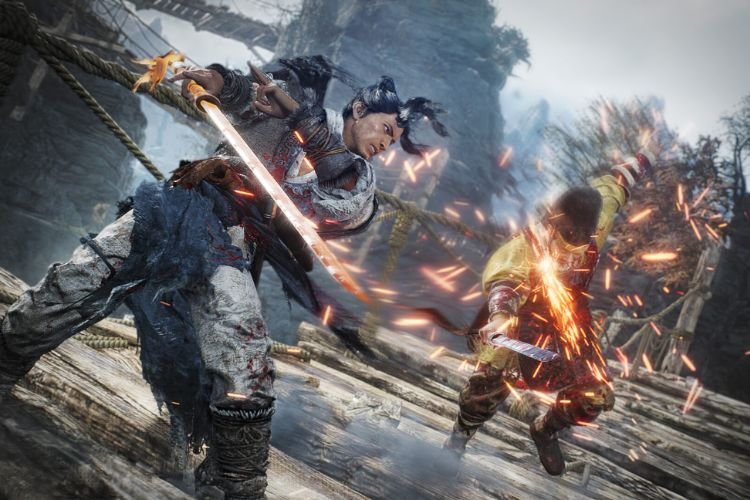 3) Use Genuine Qi Items
You must look for the Genuine Qi Items to get more of Genuine Qi that will eventually help you gain XP points and also level up Fast. They can be found in many areas so be sure to check out for glitters on the ground.
4) Don't stock Qi
Since you encounter a lot of battles in this game, there is a high chance that you can get defeated any time you encounter a stronger enemy. So, it is recommended to not keep a lot of Genuine Qi with you as they can get lost once you are defeated. However, in case you lose some of your Qi to an enemy, you can get your hands on the lost Qi by defeating them.
So, these were some methods and tips to level up faster and get more XP in Wo Long Fallen Dynasty. If you found this guide helpful, share it with your friends.
Related: Wo Long Fallen Dynasty Controller/Gamepad Not Working Issue: Is there any fix yet