Wild Hearts is the newest title currently under development that promises fast action-packed gameplay and a lot of monster hunting. It takes inspiration from the Monster Hunter series, another successful title that is popular among the audience. Seeing its potential, EA also wants to get into the trend and Wild Hearts aims to deliver a complete product. There are a few things in Wild Hearts that make it immersive and overall fun to play. The colorful Azuma land, variety of weapons, unique enemy design, and the new Karakuri mechanic are the selling points. In recent trends, crossplay is the most talked about feature that many games implement and fans are wondering if it is the same for this game. Continue reading the article to know more about Wild Hearts and if it supports Crossplay.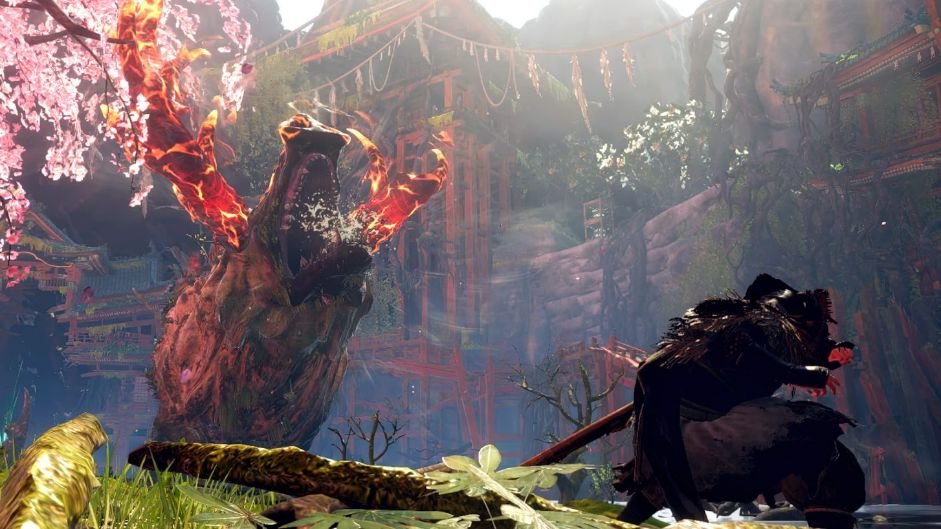 If you enjoyed Dynasty Warrior games, you'll be glad to know that their developers (Omega Force) are working on Wild Hearts. There are very few hunting games in the market and EA is hoping to solidify its standing with this title. The early impressions from the trailers gave us a glimpse of what the full game will look like. So far it is impressive. There are a few Kemono that can't be beaten by brute force and in trailers, we saw players can creatively trap & finish them off. The Karakuri tech opens a lot of possibilities in traversal, combat, making traps, and securing resources. Crossplay is one infamous feature that many look forward to and fans are wondering if Wild Hearts supports it. See the below section to know more.
Does Wild Hearts support Crossplay?
Monster Hunter titles have the multiplayer co-op feature where four players could partake, but not crossplay. It is a shame as crossplay can severely improve the online experience. Many have great expectations with EA's upcoming title, Wild Hearts, and have questions on whether it has plans for crossplay. The short answer is YES, Wild Hearts officially supports Crossplay.
Now regardless of whatever platform you & your friends are on, you will be able to join together in the co-op experience without being bound to a single platform. If the game does things right, it could end up as the finest monster-hunting game of all time. If you & your friends are interested, you can pre-order the game and enjoy it early as well. It is scheduled for global launch on Feb 17, 2023. We hope that you enjoyed reading this article. Stay tuned for more updates about the latest game news, guides, and more at Digistatement.