Blox Fruits has captivated players with its fascinating and immersive gameplay. Similarly, the unique and diverse roles and abilities make the game enjoyable. Likewise, races are core elements of the game since they provide unique buffs and abilities to the players. These buffs eventually come in handy during combat, and each race defines the playstyle of a player. However, you won't be able to choose a race as per your preference while you start your in-game journey. That being said, here's what you need to know about the Shark race in Blox Fruits if you are lucky enough to get it initially.
Blox Fruits is based on an anime named One Piece. This game has attracted many players since its release. So, the developers actively release updates to enhance the gameplay. Well, they rolled out Update 20 for the game recently, which brought some major changes to the Shark Race in-game. So, if you are wondering what those changes are and how they affect gameplay, continue reading.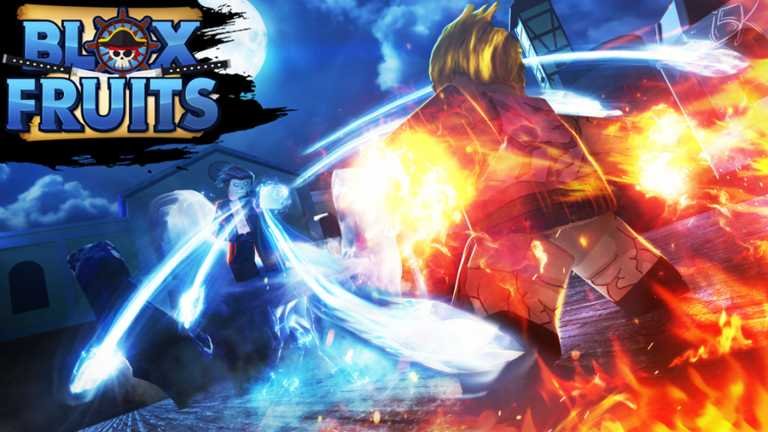 What does Shark Race do in Blox Fruits? (Update 20)
Shark Race is one of the four races that players can spawn in as, in-game. However, it is among the rare races that only have a 12.5% chance to be granted to the players. Well, this race is known for its superior defensive abilities. It provides damage reductions, and the evolution stages of this race are rewarding as well. 
Shark Race V1 gives the player a bluefin on their back. It reduces the damage they receive in water and also increases their movement speed while traversing the water bodies.

Shark Race V2 is a major change. This stage completely removes the damage received from water as a Blox Fruit user and increases the player's speed in water as well.

Shark Race V3 gives the players two additional fins on their arms. It also provides players with an ability called Water Body. This ability reduces the damage received from enemies and NPCs by 70%. However, it lasts for 4.5 seconds and has a cooldown of 30 seconds.

Shark Race V4 gives the Leviathan armor (now nerfed) to the players, which offers a water shield that regenerates as per damage dealt. It will block 85% of the damage received and has a capacity of 20% of the user's maximum HP. The upgraded version offers a capacity of 40%. Next, the Whirpool ability applies a speed reduction of around 40% (when the effect is stacked) to the enemies for 3 seconds. Its upgraded version provides a 60% speed reduction and lasts 5 seconds.
How to get the Shark Race
When you start your in-game journey, there is only a 12.5 % chance of getting the Shark Race. However, players can switch races later in the game. This gives better odds of about 25%. There are several methods to switch race. 
Buying a Race Reroll from Tort for 3000 Fragments.

Buying Race Reroll from the in-game store for 90 Robux. 

Participating in several events that offer Race Reroll as a reward.
Well, that is everything you need to know about the Shark Race in Blox Fruits. We hope that this article was informative to you. For more such articles and updates, visit DigiStatement daily. Also read: Roblox Error 'No verified patch could be loaded' Issue: Is there any fix yet