Lethal Company is taking the gaming world by storm. Zeekerss, the game developer, released it on Steam (PC) during the peak of Halloween month. The game offers immersive and horror gameplay and is set up in space, where the players are tasked with collecting scrap from abandoned, industrialized moons to meet the Company's profit quota. However, there are many creatures and enemies that will obstruct your mission. So, it is a fun experience to play with friends. Even though the game is in early access, the community has reviewed the game as 'Overwhelmingly Positive'. That said, many are currently eager to try the game on their Steam Decks. So, if you are someone who is currently wondering about the Steam Deck Support details of Lethal Company, consider reading this guide for more details.
In terms of gaming, the Steam Deck has proven to be a revolutionary portable gaming device. It has helped many PC gamers enjoy the same experience of a game on the go. Now, with the release of Lethal Company on PC, users are wondering if they can play the game on Steam Deck as well. So, does the Steam Deck support Lethal Company? Well, continue reading to find out.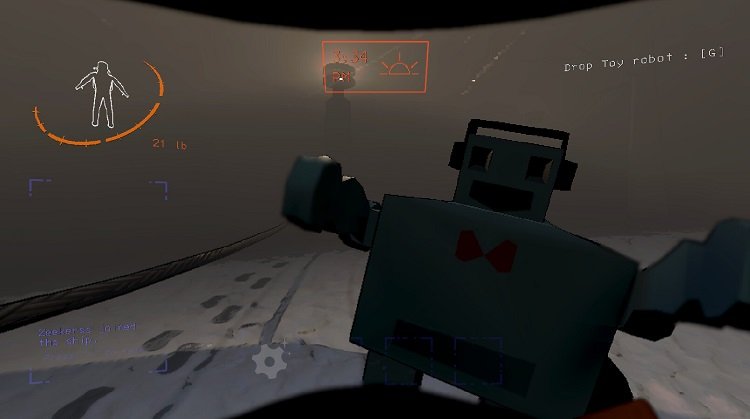 Lethal Company Steam Deck Support details & more
After the game's early access release, many players have been asking questions on Steam and Reddit about Steam Deck support. Since Lethal Company is still in early access, as of now, there is no official deck verification available for the game, but there's more to it.
What is Steam Deck support?
Well, to start with, Steam Deck support is categorized into four categories based on compatibility. The Verified badge is the most liked one by the players. This badge shows that Steam Deck fully supports the game. After this comes the Playable category. This category, as the name suggests, indicates that the game is supported by Steam Deck. But it may require some changes in settings. Next, the Unsupported category lists the games that cannot be played using the Steam Deck. And lastly, there is the Unknown category. This category holds the titles that haven't been tested.
Does Steam Deck support Lethal Company?
For now, judging from the YouTube videos and discussions, Lethal Company seems to belong to the Playable category. In accordance with this, many players have tested the game on Steam Deck, and they have stated that it runs fine. However, there are mixed reviews about the smoothness of the gameplay. Well, trusted websites like ProtonDB, has listed Lethal Company as Playable, which means it can be played on the handheld gaming device, but doing so might require some in-game modifications like reducing graphics settings, or changing the resolution, etc. We are hoping that with the game's release and growing demand, the developer will think of implementing full Steam Deck support for the game. But for now, all we can do is wait.
Well, now you know everything related to the Steam Deck support of Lethal Company. For more such guides and updates, keep visiting DigiStatement daily. Also Read: Lethal Company Inverse Teleporter: How to get & use