Linux users are always in a dilemma before purchasing a new video game. Now that Wavetale has rolled out, folks running Linux OS on their PC are wondering if the game supports Native Linux systems. It is quite important for people to gather this information. If a game does not support your operating system then it will either not run on your system or cause a lot of issues. So, it is better to know everything before you spend your money on the game. If you are also wondering if Wavetale runs on Linux natively, then you have come to the right place.
Wavetale is a simple yet quite beautiful video game. You plunge into the ocean to discover a decaying island. Now, your mission is to uncover the truth and save the folks who live on this island. You can surf the ocean and visit different places. All this while, strange sea monsters will stop you and try to end your journey. This fast-paced video game has a rather simple yet artistic style that gives it a unique look. But, will you be able to explore the underwater world and surf the ocean on your Linux PC?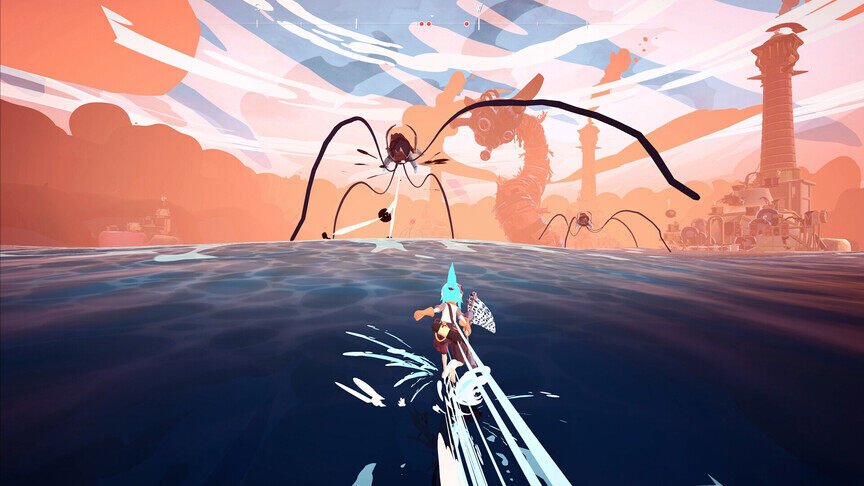 Wavetale Native Linux Support: Is it available?
Unfortunately, Wavetale does not have Native Linux Support. So, you will not be able to play this game if you only have Linux operating system on your PC. But, this does not mean that you are out of options. A lot of players have been able to enjoy Wavetale on their Linux PC by using Proton. It is Valve's application that allows you to run Steam games on Linux-based systems. While games might not perform very well when running via Proton, it is still better than not being able to play the game at all.
Proton opens the path for Linux users and allows them to enjoy some games that otherwise would not run on their systems. But, what about a Native Linux build of the game? Well, the developers have not said anything on this topic. This is rather disappointing because a lot of devs make their games compatible with Linux. As per players' reports, Wavetale's demo runs smoothly on Linux via Proton so the actual game should also perform equally well. As for the native Linux build, we will update our article if more information is available. So, stay tuned to Digi Statement, and happy gaming.