Wavetale has finally rolled out and people have all sorts of questions regarding the game. Most people are interested in the length of the game. They wish to know how many hours will it take for them to reach the end credits. It is a genuine query because the game costs around $30. This is not a cheap price so folks expect to get quite a few hours out of the game. So, everyone is looking at reviews and searching the internet for the answers. If you are also looking for information on the same, then you have come to the right place.
Wavetale is an interesting video where you get to explore a submerged city. The vast ocean hides all sorts of scary monsters that you will frequently encounter. You can also surf on the sea and glide across the water's surface as much as you want. This feature has garnered the most attention from the players. After all, who doesn't want to keep surfing on the ocean while also completing the story? The decaying city needs your help to unravel the mysteries and save the few surviving occupants. But, we will discuss the gameplay in more detail in some other articles.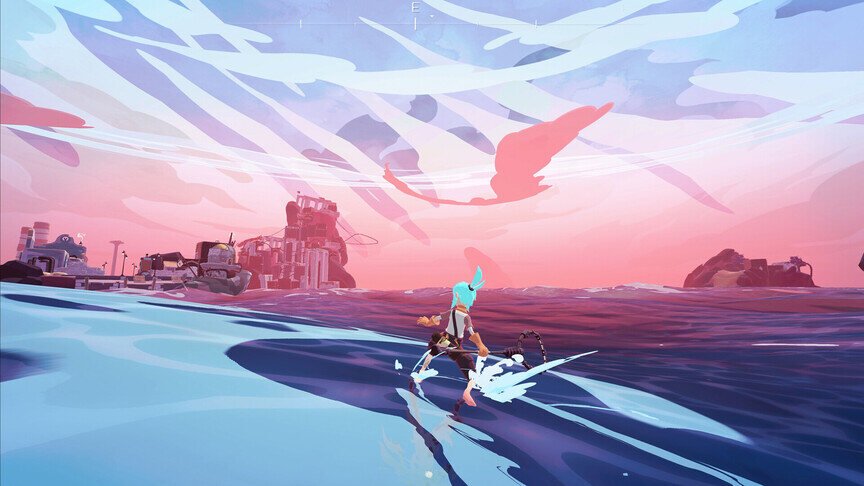 How long to beat Wavetale?
According to a few players, it will take you around 4-5 hours to beat Wavetale. While this is a rather short amount of time, we also need to note that Wavetale is an indie game. Well, we know that there are tons of indie games that are quite time-consuming, but most games in this genre are rather short. Now, this will cause a lot of disappointment among the fanbase. The main reason behind this is the game's price tag. Wavetale will cost you around $30 which is quite a lot. People expect to play a game for at least 10-15 hours if they spend $30 on it.
Unfortunately, this is not the case with Wavetale. Although one player claimed that it will take you around 8 hours to beat the game, we are sure that the overall playtime will be between 5-10 hours, depending on your playstyle. This directly shows that Wavetale does not have a lot of content to offer. The story is short and the missions are rather easy. On one hand, this is not a bad thing, but on the other hand, the price is quite high. But in the end, it all depends on how much fun you had while playing the game. Well, this brings us to the end of this article. We hope that you found it helpful. Stay tuned to Digi Statement, and happy gaming.