The relentless forces of the Chaos gods are attacking again, and we've got to stop them in Warhammer 40000: Boltgun. By the grace of the Anathame, Warhammer 40K fans have a new game after the abysmal release of Warhammer 40K: Darktide by Fatshark. Warhammer 40000: Boltgun is the perfect game to play and enjoy with friends. However, playing the game can feel annoying due to the missing audio/sound not working issue that has been encountered by many.
Audio/Sound is crucial to any game. In order to create an immersive experience, game developers need sound in their games. Without sound, a game would feel "empty" and boring. Now, for a boomer-shooter like Warhammer 40,000: Boltgun, the in-game sound is absolutely necessary. Imagine using guns, and chainsaws as a Space Marine, or Ultra Marine, to be exact, and not getting to hear them. That would be a travesty. And so, here's a guide that will help you fix this issue.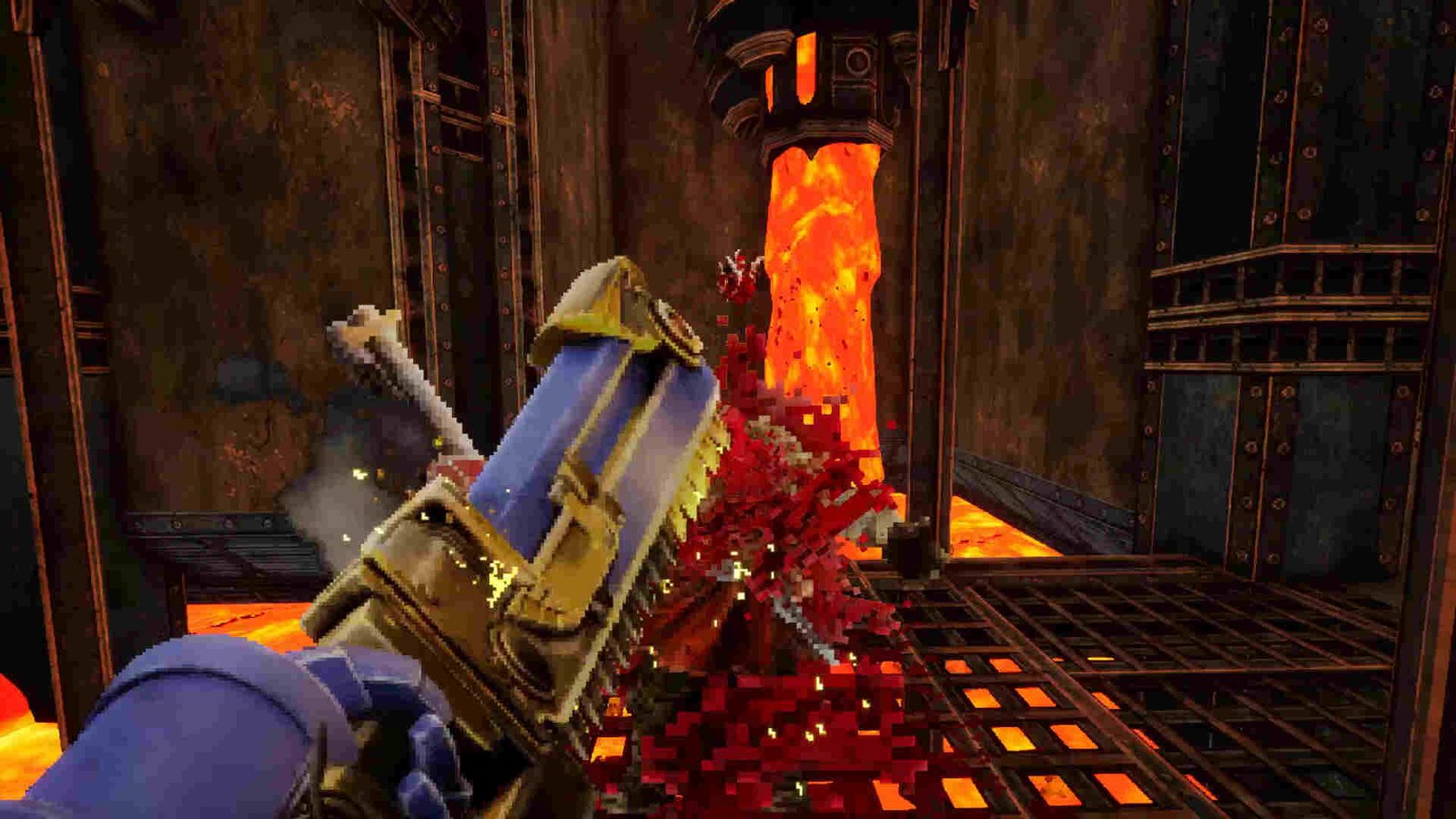 Warhammer 40000 (40K) Boltgun Missing Audio/Sound Not Working Issue: Is there any fix yet
There can be a myriad of reasons behind this issue. For some players, the fault may lie with missing game files, while others may be experiencing the same issue due to audio drivers. As such, here are some possible fixes that can help you resolve this issue.
Restart Boltgun –
Let's start with something simple and basic – Restarting. It may sound simple, but at times, restarting can fix a majority of the issues with a certain application or device. Close the game, wait a minute or two, and then start it again.
Select 24-bit 441000 Hz or 48000 Hz for sound quality –
You can try opting for 24-bit sound instead of 16-bit. To do so, open Control Panel > Hardware and Sound > Sound. Select the playback device that you are actively using and right-click on it to select Properties. Head over to the Advanced tab in the mini window. There, under the "Default Format" option, choose either 24-bit 44100 Hz or 24-bit 48000 Hz from the drop-down menu. Click on Apply and OK to end the process.
Turn off Spatial Sound –
You can also try turning off Spatial Sound if you are encountering audio issues in the game. To start, follow the same process as the previous method until you get a new mini-window. There, go to the Spatial Sound tab and turn it off from there.
Verify game files –
Missing game files could be the cause of the audio issues. Thankfully, Steam allows its users to verify game files easily. Just open Steam, go to the Library, and right-click on Warhammer 40000: Boltgun. Select Properties > Local Files > Verify integrity of game files…
Update audio drivers –
If you haven't updated your audio drivers, then that's most likely the reason behind this issue. But fret not! You can easily update them and get the game's sound working again.
Open Device Manager and click on the Sound, Video, and Game Controllers option to expand the list. Select your speaker and right-click on it to select "Update Driver". Choose the "Search automatically for drivers" option. If there are pending driver updates, this will install them.
You can also select "Search for updated drivers on Windows Update". Doing this will take you to Windows Update in Settings, from where you can download the latest drivers if they are available.
Redownload game –
Try this method if the others don't work. Simply uninstall the game and then reinstall it again to check if the issue persists.
Ensure that there's no Bluetooth audio device connected –
If you have a Bluetooth audio device connected to your PC, then you will not hear any in-game sound unless you are wearing that device. So, you can turn off the Bluetooth feature of your PC and then play the game to get audio output from the primary output device.
We hope that this guide has helped you in resolving the missing audio/sound not working issue in Warhammer 40000: Boltgun. For more guides like this, follow DigiStatement.
Also, read: Warhammer 40,000 Boltgun Stuttering during Cutscenes Issue: Is there any fix yet