Valorant is an up and coming competitive first person shooter that is quickly shaping up to be an eSports title. Riot Games has been nurturing Valorant all along by adding and tweaking it's features. The game is a unique blend of CSGO's competitiveness and Overwatch's hero based gameplay. Therefore, having an effective roster of characters is prime.
Valorant currently hosts 11 unique agents and recent leaks suggest that there are more to come. This has been aided by Riot as well as they have confirmed three new agents are set to be added to the game very soon. Therefore, we bring you the latest Valorant leaks on what abilities these new agents might have.
Agent Crusader
According to the leaks made by the Valorant Express twitter, Crusader will be an agent who will be able to equip a riot shield. This shield will be able to block incoming damage, even while planting the bomb. Moreover, this shield will also be usable to block and deflect incoming throw-ables. The shield however, won't be invisible as it will take damage overtime before eventually breaking.
Crusader info:

– Shield Ability: Crusader would have a shield that would block damage, block damage when he is planting the bomb, and even be throw-able. This shield would eventually break.

– Crusader would have a throw-able grenade as well. The properties are unknown.

— Valorant Express – Datamining (@ValorantExpress) July 20, 2020
Additionally, Crusader will also be able to make use of a throwable grenade. The properties of this grenade is yet unknown, but we expect to hear about them soon.
Agent Shatter
Shatter is an agent whose leaks have been surfacing since the early days of Valorant's closed beta program. It was rumoured that Shatter's ability would rely on making clones of himself to distract the enemies. Through nothing much was available on this previously, recent leaks on the Valorant express twitter reveal certain audio files for him.
Shatter Clone Ability Audio:

Shatter is another one of the agents that has possibly been scrapped, but unlike others, this has not been confirmed.

After digging through dev audio files for hours, I have been able to match up some sounds to his clone ability. Enjoy! pic.twitter.com/8jRcupYQ76

— Valorant Express – Datamining (@ValorantExpress) July 20, 2020
This audio data was found in the developer game files via data mining. It is being hypothesised by many that these files are related to Shatter's cloning ability.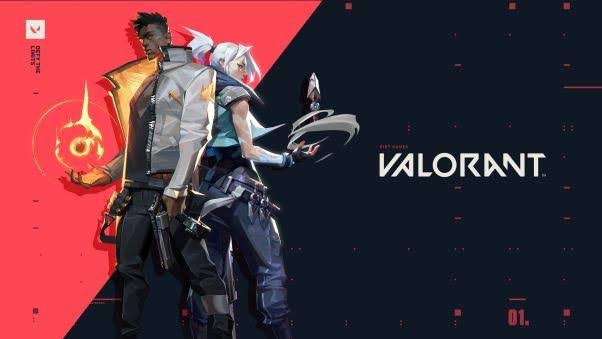 These leaks seem very promising however, it is worth taking a note that nothing has been officially confirmed by Riot Games so far. They revealed that new agents will make their way in the game each upcoming episode, so it's just a matter of waiting now.