Valorant is a free-to-play tactical first-person shooter. It is developed by Riot games and is available on PC. In a shooting game, cosmetics are usually limited to the guns and clothes a character has equipped. Any more than this and it can risk becoming a paid advantage to the players that have it. Cosmetics in Valorant, hence, are limited to guns and melee weapons. These cosmetic items are often knives or melee weapons in addition to gun skins, sprays, and banners. Valorant also has a feature where you can equip a gun buddy for your desired gun in the game. A recently released gun buddy in the game is the Riot Gun Buddy. In this article, we are going to be taking a look at Valorant: How to get Riot Gun Buddy.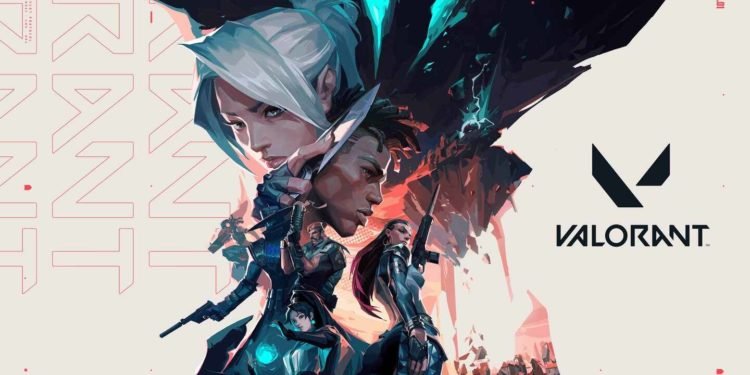 Gun Buddies are little keychain-like things that you can attach to your favorite guns in Valorant. You can usually obtain them for free from the battle pass or from other events and agent unlocks. Like with all cosmetic items, there are some that are rarer than the others. One of the rarest in-game gun buddies in Valorant is the Riot Gun Buddy.
Valorant: How to get Riot Gun Buddy?
The Riot Gun Buddy is a gun Buddy that can only be given to a player when they are spotted in a match by a Riot Games employee. In addition to being in the same match as the Riot employee, they also have to be supportive and display a good sense of camaraderie and sportsmanship in-game. If you do not meet these criteria, you will not get the Riot Buddy. Unlike most gun buddies, this is a limited gun buddy making it extremely rare. Since Riot employees don't announce that they are in the same game with you, you have to be consistent and determined all the time if you even want a chance to get this gun buddy.
Valorant has a very strict anti-toxicity policy which can even get players banned from competitive play. In furtherance of this policy, they have introduced this system into the game where the employees can also track and reward well-behaved players. Getting this buddy then is pure luck since there is no guarantee that a Riot employee will even give you one. They have a limited number of this item they can give out and hence will choose very carefully before giving one out to you. In conclusion, if you want this gun buddy, keep playing the game and be nice and supportive to other players. Hopefully, a Riot employee will be in one of these games and notice you. They can then give you the gun buddy in-game.
If you found this article helpful, please consider visiting DigiStatement for more articles just like this.