As Windows 11 got released, many PC gamers tried out multiple games on it. Valorant, one of the most played first-person hero shooter games in the world is also tried out by many players. But sadly, while playing this game on Windows 11, the players are experiencing an unusual crash at startup or during the loading period. If you are also one of the players who encountered this issue, then you must read this article till the end to find out different methods to fix this issue.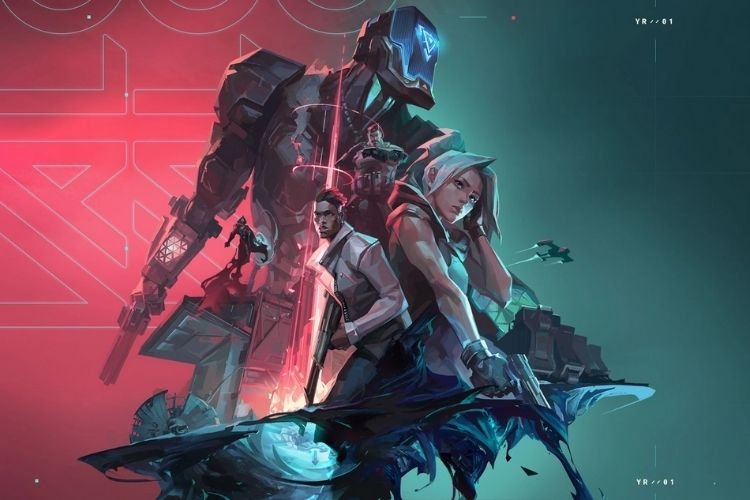 Valorant Crashing Windows 11 Issue: FIX
Follow the below-mentioned steps to fix the Valorant Crashing on Startup and Loading issue on Windows 11.
1) Compatibility of Valorant: Go to the main folder where your game is installed. For your reference, this location by default is C > Program Files > Riot Games > Valorant > live. Once you have found this, right-click on Valorant Application file and select "Properties". Here, under the compatibility tab, Run this program in compatibility mode for Windows 7, and Disable fullscreen optimizations. Click on Apply and then Ok.

2) Display Settings: Search for the Display Settings in the Windows Search Bar and open it. Here, make sure that the scaling is set to 100% and that you're using your normal Native Resolution.
3) Update your Graphics Drivers and Windows: When you are using an outdated version of Graphics Drivers, every other game on your PC will start crashing eventually. So, it is quite necessary to update your graphic drivers from time to time. You can simply update your Graphics Drivers from GeForce Experience or AMD Driver Suite. 
4) Updating Windows is also necessary for similar reasons as Graphic Drivers. To update Windows to the latest version, simply type "Update" in the Windows search bar and update it.
5) Re-install Riot Vanguard: This method has also helped out some players in the past for fixing this issue. So, go to  Control Panel > Programs > Uninstall a program > Riot Vanguard > Uninstall. After that, launch Valorant to start installing Riot Vanguard again.
6) Task Manager: Ending the unnecessary tasks running in the background that might be sucking your RAM space can also help you fix this issue. You can open Task Manager by pressing " Ctrl+ Shift + Esc" and end all the unnecessary tasks.
So, this was all about fixing the Valorant crashing error on Windows 11. If you found any help from this article, share it with your friends.