One of the most played hero Battle Royale games in the world, Apex Legends is developed by Respawn Entertainment and published by Electronic Arts. Currently, this game is available to play on Microsoft Windows, PlayStation 4, Xbox One, and Nintendo Switch. The mobile version of this game is coming soon next year. As we all know, Windows 11 has recently been released and therefore, many Apex Legends players have started playing it on Windows 11. Unfortunately, some players are facing a Black screen issue while playing Apex Legends on Windows 11. If you are one of those players, then read this article till the end to find out this issue's fix.
Apex Legends Black Screen Windows 11 issue: FIX
Apex Legends Black Screen Issue can occur due to a number of reasons. So here, we will be discussing various methods by which you can fix this issue.
1) End the Unnecessary Tasks: The main motive behind this method is to free up the RAM of your PC. So, end all the unnecessary tasks that might be running in the background. To open the task manager, press "Ctrl + Shift + Esc" and end the unnecessary tasks thereafter. Also end the applications that could show a screen overlay, such as Discord.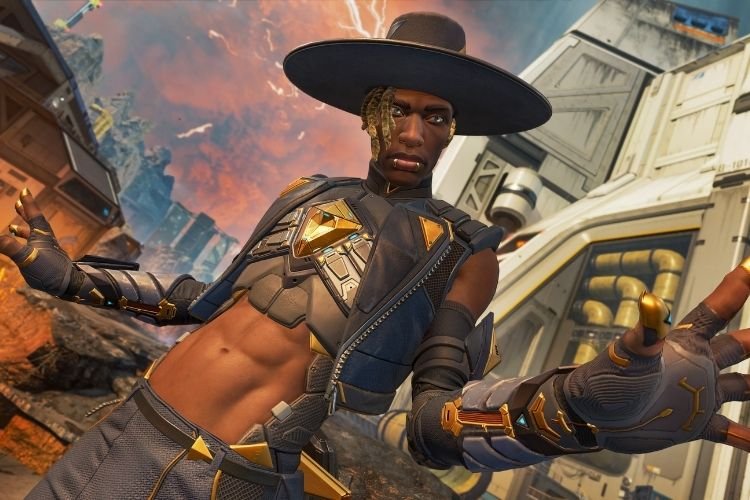 2) Verify the Integrity of Game Files: This method deletes all the corrupted files and installs them freshly on your PC. It also downloads any missing files that might be causing this issue.
Open the Steam or Origin Launcher.

Go to your library

Right-click Apex Legends and click on Properties.

Under the local files tab, click on "Verify integrity of game files".
3) Apex Legends Compatibility: This method is the continuation of the previous one. Once the game files have been verified, click on "Browse Files" and find the r5apex.exe application. After finding it, right-click on it and select properties. Here, under the compatibility tab, Run this program in compatibility mode for Windows 7, and Disable fullscreen optimizations. Finally, click on Apply and then Ok.
4) Update your Graphics Drivers and Windows: When you are using a comparatively older version of your Graphics Drivers, most of your games will start giving you black screen issues. So, it is mandatory to update your graphic drivers from time to time. Easily update your Graphics Drivers from GeForce Experience or AMD Driver Suite. 
5) Updating Windows is also necessary for similar reasons as Graphic Drivers. To update Windows to the latest version, simply type "Update" in the Windows search bar and update it.
So, this was how you can fix the Apex Legends Black Screen issue on Windows 11. Also check out:
Apex Legends Engine Error (Steam & Origin) on Windows 11: How to fix it