We all can agree that the souls game has rich lore and characters with deep background stories that are often compelling, including bosses and what made them turn to their evil ways. Knight Artorias, Seath the Scaleless Dragon, and Witch of Izalith from Dark Souls all were formidable enemies that pushed players to their limit and some of the best bosses in the game. Miyazaki's latest soul-like title, Elden Ring has its own share of bosses that are written very well and without a doubt are the strongest in the game. To commemorate its success, we've listed our top 10 bosses in Elden Ring. Continue reading the article to know more about the game and the top 10 best bosses in Elden Ring.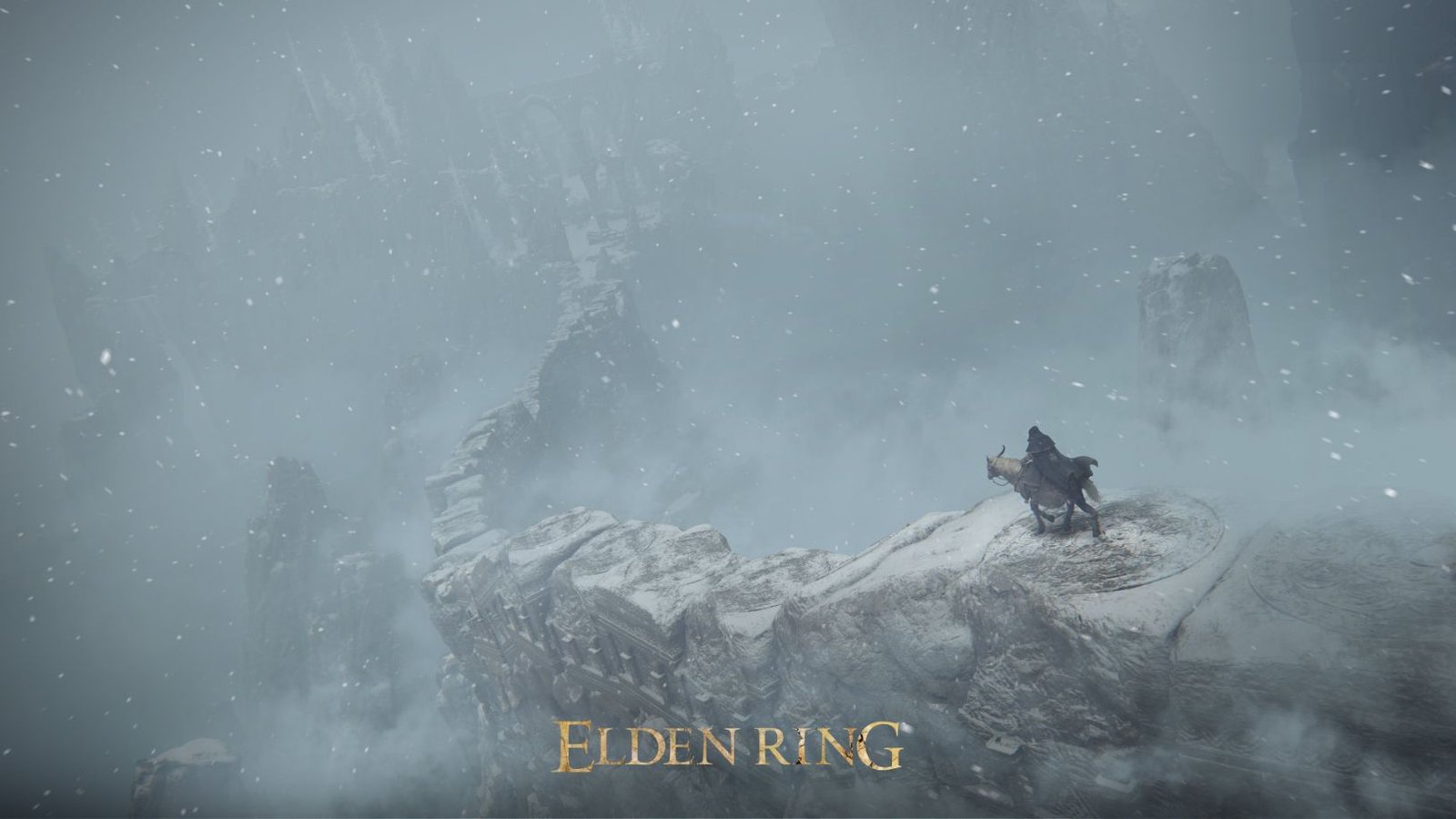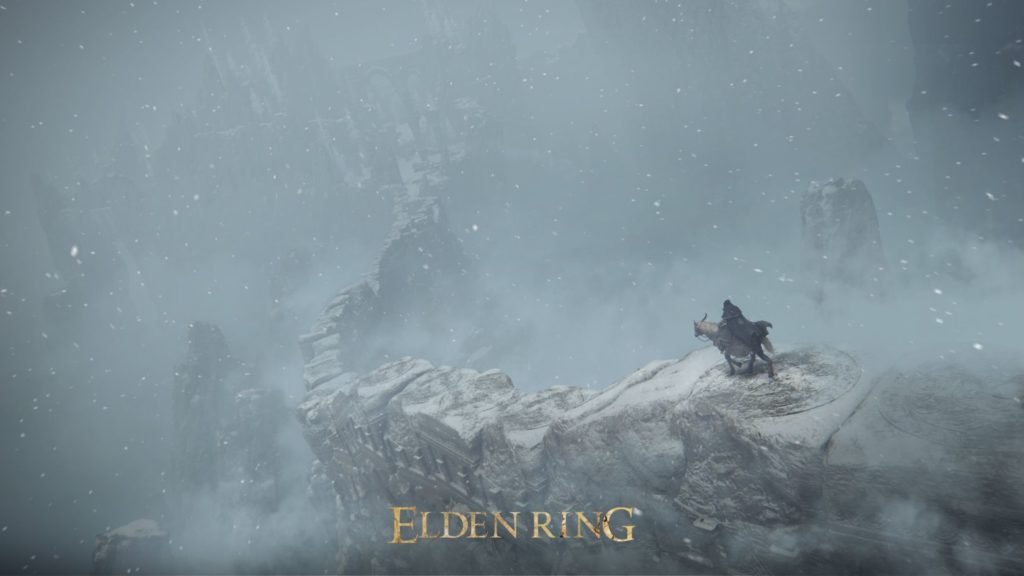 Top 10 best bosses in Elden Ring
We have listed our top 10 bosses in terms of agility and their toughness so you can make an informed decision on whether to take them on or run away. With that being said, here are our top 10 bosses in Elden Ring.
Loretta Knight of the Haligtree
When it comes to character design and toughness, Loretta is one of the bosses that has made it on our list. Not only her melee attacks are strong, but her magic spells are also equally troublesome and can be hard to dodge if you have poor reflexes. On top of that, she is agile and covers a great range in his combos. Players have to be mindful if they hope to defeat Loretta.
Radagon & Elden Beast
Radagon & Elden Beast is one of the best singular bosses in the game and for a good reason. They both offer players the ultimate challenge as in order to beat them, players have to defeat them both at once. Radagon has multiple variations in his combos and each of his strikes is swift and precise. He also has powerful ranged magic attacks for both close-range and long-range. To make matter worse, he also has a teleport that he can do very often, which can break the chain of players' combo.
Elden Beast, on the other hand, looks great and its holy magic can deal a huge amount of damage. The experience with Elden Beast may vary with its melee attacks and long-range spam attacks. Another problematic thing about this boss is that it swims away constantly, and its Elden stars can shave half of the HP if unprepared.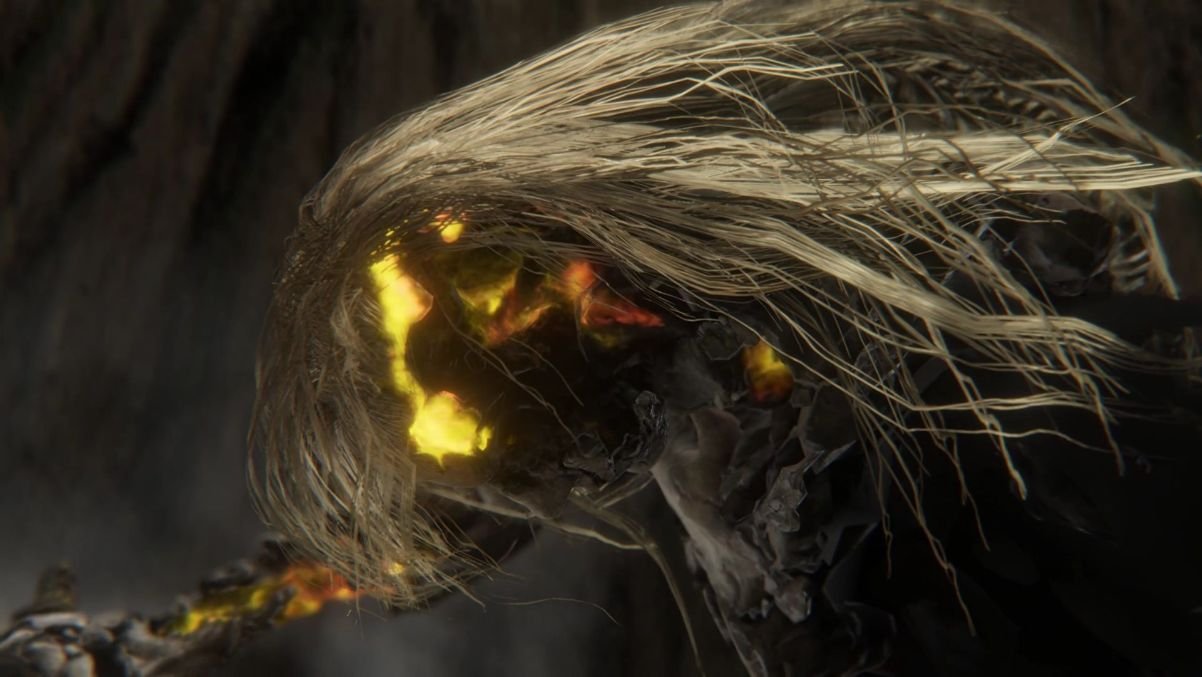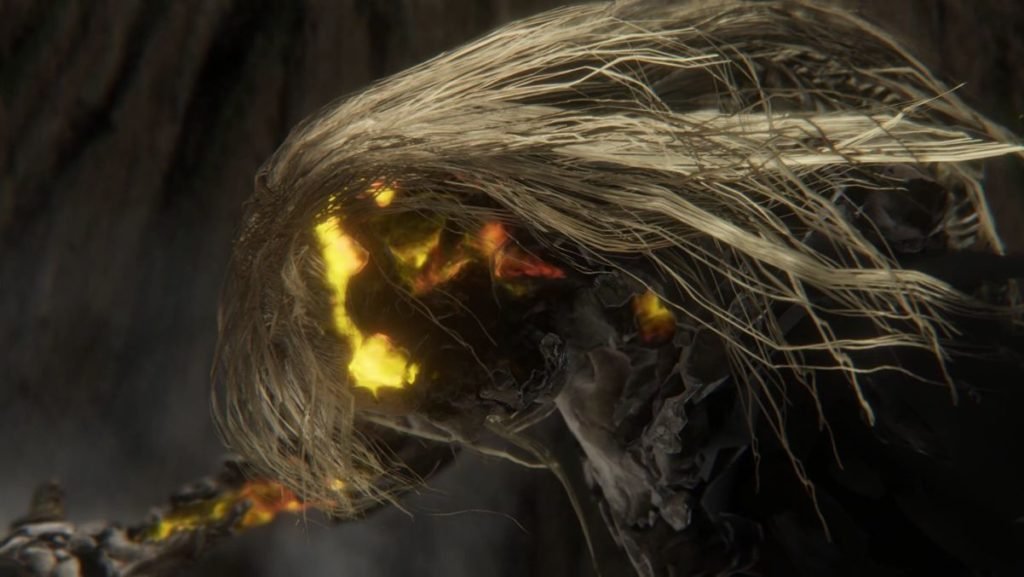 Starscourge Radahn
Radahn is one of the formidable bosses that has achieved numerous feats and even fought a demigod by himself, which can give you an idea of how powerful he is. Fighting him in the desolate desert provides you with the ultimate challenge and gives you satisfaction when you beat him. He can also summon torrent and follow up with a counterattack is something that is very unique to any souls-like game ever. When its health is half, he uses AOE slam attacks that are deadly if a player gets hit.
Fire Giant
Fire Giant can be very intimidating for its size and the impact of his attacks are no joke. He can shave more than half of players' HP and if you don't level up vitality, he'll destroy you in seconds. You need to have excellent timing to deal damage if you hope to survive this boss. Once you're used to his attack pattern in both phases, keeping a small distance and then charging in can help you deal damage to the fire giant.
Hoarah Lux
Hoarah is one of the first Elden Lords and is another formidable boss that makes it on our list. He has a huge physique and huge battle-ax that can deal huge amounts of damage. His attacks are fierce and once he's into Phase 2, he changes his tactics and becomes more aggressive, constantly closing in on players and attacking them using his fists, grabs, and his stomp attacks have AOE damage and requires precise jump timing to avoid it. Fighting him will definitely put you on edge and is very enjoyable when you defeat him.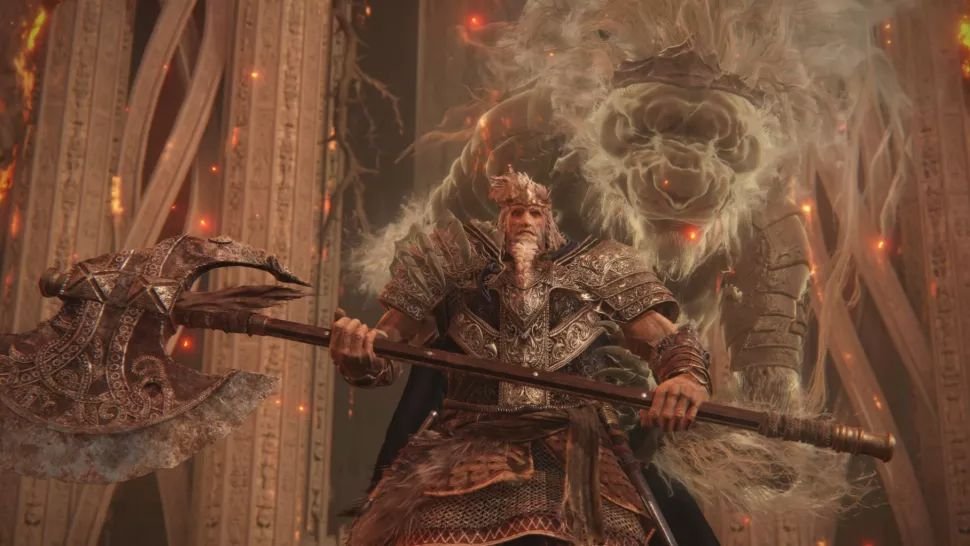 Dragonlord Placidusax
We all know dragons can be a pain to deal with in the souls game and Elden Ring falls into those games. The Dragonlord Placidusax has a majestic vibe and a great design that makes it enjoyable to savor the battle. He has balanced red lightning that is very painful if you get hit and worse, he spams it constantly while doing his melee attacks, requiring players to be on the move all the time and deal damage in a short interval of time. Precise timing and moderate stamina usage are the keys to winning this fight and you should use them to your advantage. His tail is mostly unguarded and is a good way to deal damage, the plus side is you'll have more room to dodge and take some distance, should it goes into offense.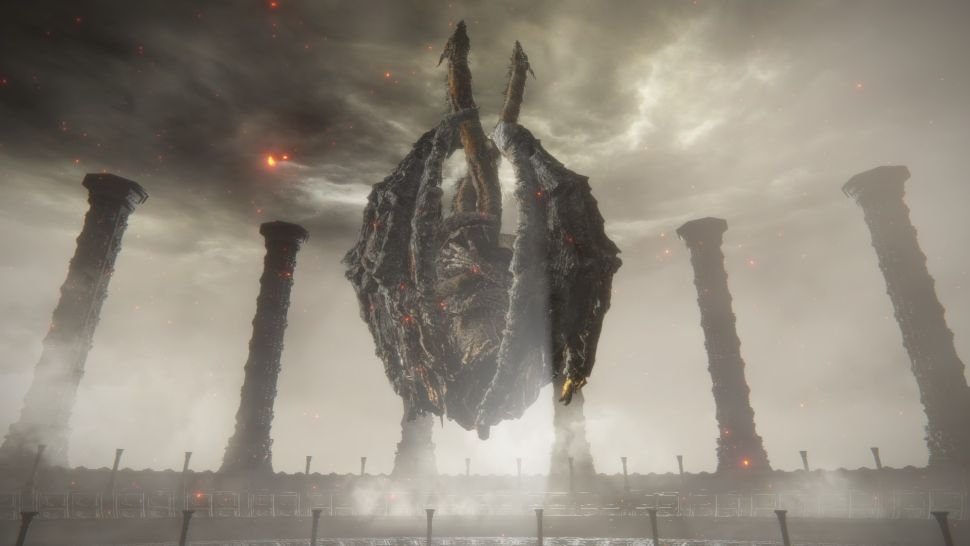 Maliketh the Black Blade
What makes Maliketh the most frustrating boss is his high HP and how he mixes his combos with beast incantations and is a force to be reckoned with. Like Placidusax, you need to study his moveset and time your dodges in both phases of the fight. He often does 360 slashes, judgment cuts, and explosive slams, which can be evaded by putting some distance and timed dodges.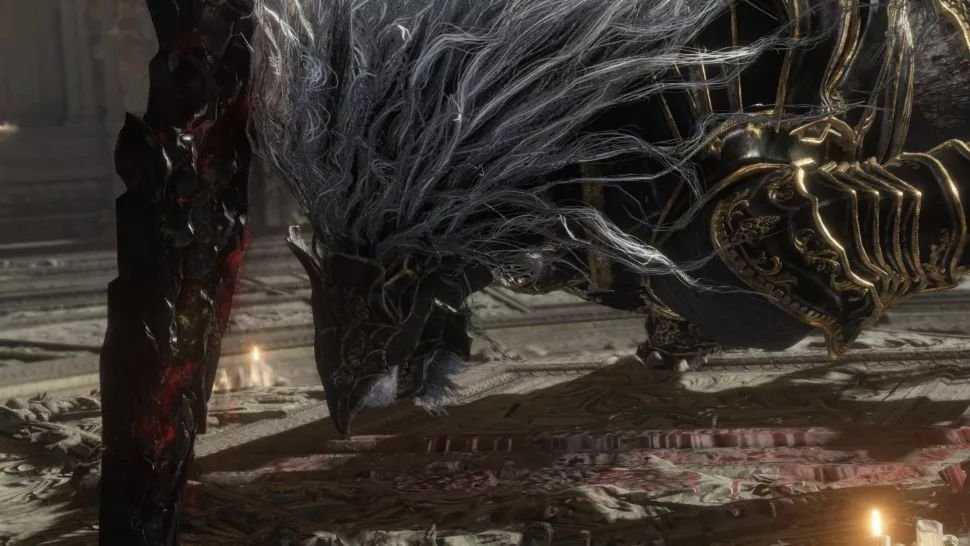 Malenia the Goddess of Rot
Malenia is one of my favorite bosses in Elden Ring as she's the embodiment of a Valkyrie with a fierce fighting spirit and beauty. She has swift attacks and is very highly agile, making the players have a hard time hitting her, and is one of the hardest bosses in the game. She has excellent range, speed, and attack power that can finish you in a flash and the most frustrating thing about this boss is that she can also heal herself when dealing damage to you.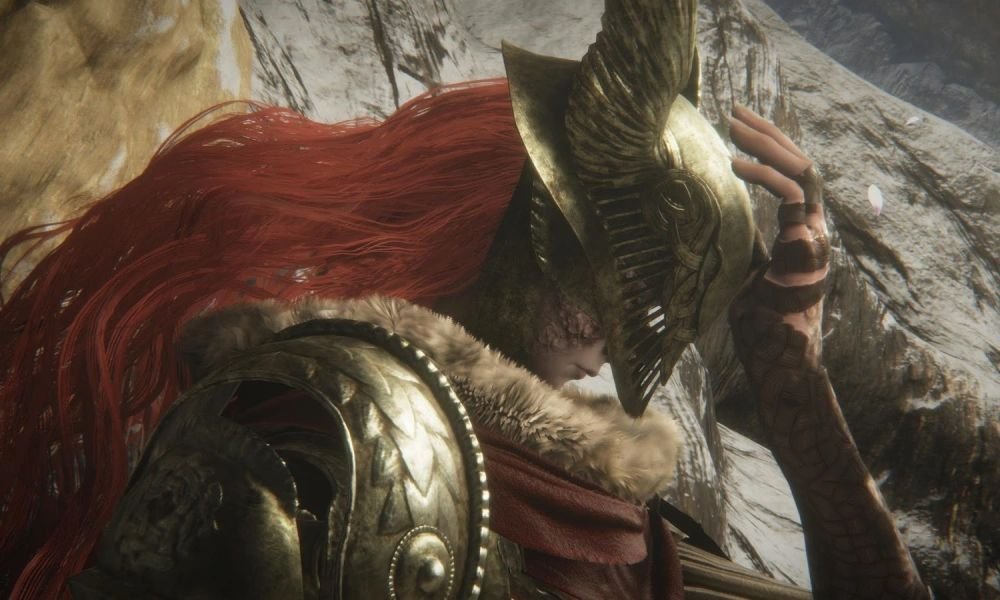 Rykard, Lord of Blasphemy
Rykard is one of the finest bosses in Elden Ring that looks creepy and is the hardest to defeat. The serpent boss charge attacks can give you chills and using ranged attacks is recommended on him. Each of his melee attacks is punishing and its second phase further makes it even harder. The whole area turns darker and the boss gets surrounded by fire, making it hard to close in on him, and worse, he sends his barrages of flaming skulls that can easily kill you if you mistime your dodges.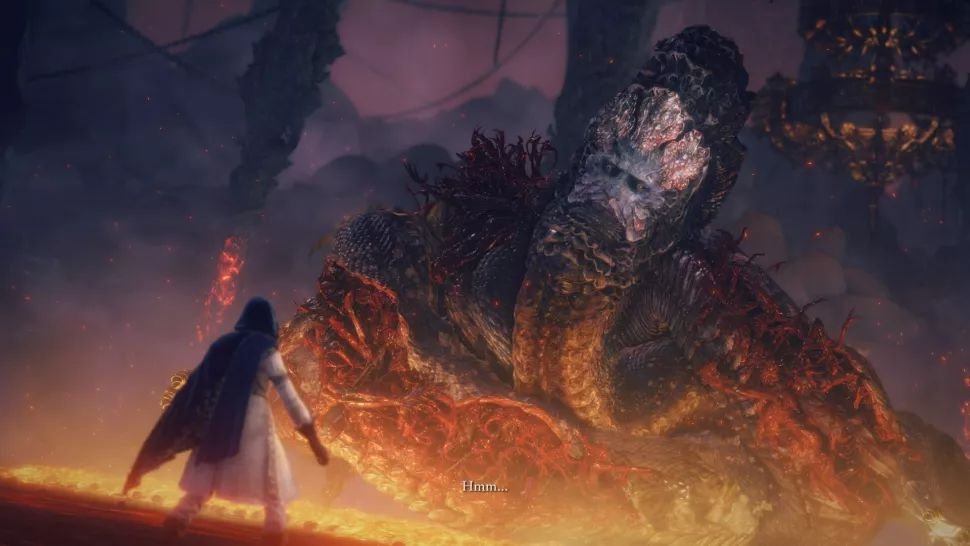 Mogh, Lord of Blood
While the intro of Mogh isn't that great, his fluid attacks that turn into flames certainly are and if the players get hit, they are in a world of pain. His air attacks, slashes, thrusts,  and jump attacks inflict lots of damage. Adapting to his attack pattern is the most viable option if you wish to defeat this boss. Another interesting fact about the lord of blood is that he's weak to bleed and staggers, which will allow you to stun lock him, and let you deal damage.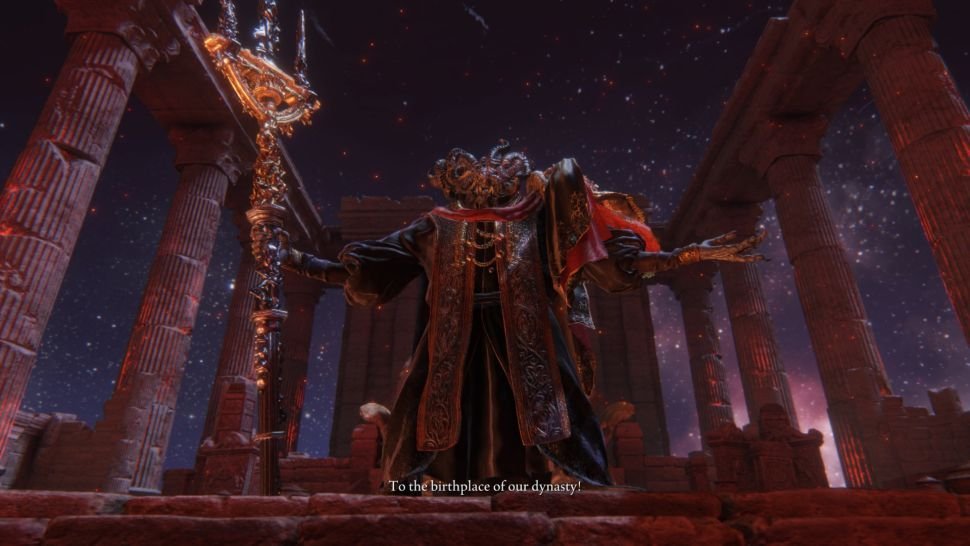 We hope that you enjoyed reading this article, stay tuned for more updates about Elden Ring and other stuff at Digistatement.